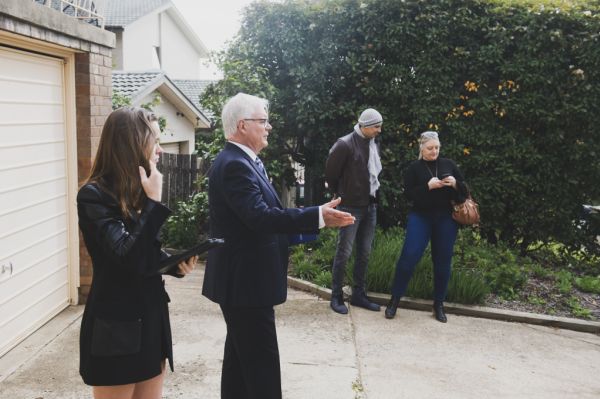 Canberra auction report card: June 2020
Canberra's auction clearance rate reached 72 per cent in June, a 10 percentage point rise from May and up from the low point of 45 per cent in April 2020 when COVID-19-related social distancing restrictions and on-site auction and open home bans were in force. The June 2020 result is substantially higher the June 2019 result of 47 per cent.
Prior to the COVID-19 pandemic, Canberra clearance rates had gathered momentum through mid-2019 and early into 2020, reaching a 13-year high in February of 79 per cent.
Canberra auction clearance rate: June 2020

Clearance rate
Total
71.6%
Houses
72.9%
Units
64.7%
While clearance rates have rebounded quickly, auction volumes remain weak.
The number of homes scheduled for auction in June was 36 per cent lower than one year ago and less than half of the number of auctions in June 2018 (although there were five Saturdays in June 2018 and June 2019 compared to only four in June 2020).  Auctions have become more popular over the past two years, making the volume comparison particularly stark and highlights the dramatic impact the current health crisis has had upon the market. Auctions numbers will likely continue to rise in the coming months as the ACT economy recovers.
Another sign of a stronger auction market is that auction withdrawal rates have returned to close to the decade average of 45 per cent.
The proportion of vendors opting to sell prior to auction remains elevated, at 15 per cent, but this is well below the 25 per cent of pre-auction sales seen in April. The proportion of auctions being postponed is also higher than normal.
Auction sale prices are trending up
The median auction price for houses is trending up and sits at $812,800, 6 per cent higher than one year ago (based on a three-month average).
Auction results by district
Auction clearance rates were highest in Weston Creek and Woden Valley.
District
Clearance rate
Annual percentage point change, clearance rate
Volume
Annual % change, volume
Belconnen
70%
14ppt
20
-53%
Gungahlin
54%
15ppt
12
-56%
Inner North
77%
44ppt
14
-26%
Inner South
60%
31ppt
14
-18%
Tuggeranong
73%
10ppt
14
-39%
Weston Creek & Molonglo Valley
90%
*
10
-17%
Woden Valley
81%
26ppt
20
-5%
Notes: there were four Saturdays in June 2020 compared to five in June 2019.