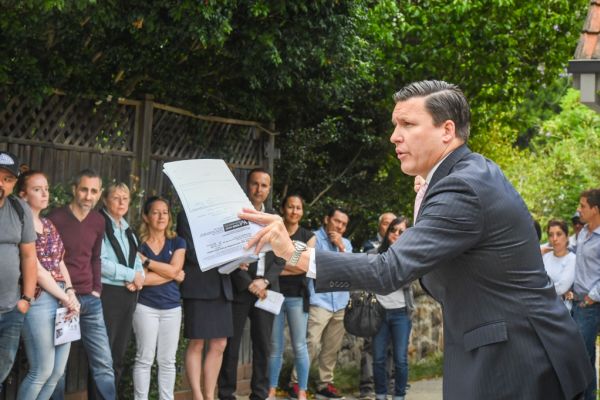 Canberra auction report card: November 2019
Dr Nicola Powell
twitter
Senior Research Analyst
The end of spring tends to be the busiest month for auctions, with more homes going under the hammer in Canberra compared to any other time of the year. November 2019 was packed with action, as auction records tumbled and the clearance rate improved.
Clearance rates have continued to nudge higher over the year, with 2019 peaking at 66.7 per cent in November. This is 2.5 percentage points higher than the previous month's revised figure of 64.1 per cent. Providing the strongest clearance rate since May 2018 and the highest November result in three years. This is a significant improvement from the 44.8 per cent recorded in November last year, since then Canberra has produced some of the lowest clearances since 2013.
November 2019, Canberra clearance rate
| | | |
| --- | --- | --- |
| Property type | Clearance rate | Reporting rate |
| Combined | 66.7% | 95.1% |
| Houses | 69.4% | 94.9% |
| Units | 37.1% | 97.2% |
Auction volumes over November were significantly lower than last, down almost 10 per cent, with 429 homes being auctioned over November. The lower auction volumes will undoubtedly be a factor supporting the increased clearance. The ongoing recovery in the clearance rate, historically low interest rates and house price growth, should entice more vendors to the market in the new year.
Houses continue to outperform units; it is rare to be the other way around. The difference between the clearance rates remains stark, at 69.4 per cent for houses and 37.1 per cent for units. For houses, it was the highest clearance rate since October 2017. For units, auction performance fluctuates due to the very low volume going under the hammer each month, only 36 throughout November.
A renewing of confidence
Homes that were scheduled for auction but subsequently withdrawn help to provide insight into market sentiment. Historically, withdrawing from auction has not been a Canberra trend. The decade average is a modest 3.8 per cent of homes pulled from auction.
As the clearance rate deteriorated early this year, a growing cohort of vendors withdrew from auction, peaking at just over one in 10. At the time, this was a clear indication that vendor confidence in securing a sale had dwindled. This trend has eased to 5.8 per cent. With the proportion of auctions withdrawn declining and clearance rates improving, market sentiment is returning.
Withdrawn auctions are included within the clearance rate calculation, forming part of the unsuccessful auction pool.
The number of vendors who can secure a sale before auction day is also on the rise. Over November, 16.3 per cent of scheduled auctions sold before going under the hammer, the decade average is 8.9 per cent. This demonstrates that vendors are eager to secure a timely sale for the right price but also provides another statistic that shows strengthening market confidence.
Canberra region performance
Clearance rates improved across all Canberra regions compared to last year, but some areas performed better than others. The Inner North and Weston Creek (which includes the Molonglo Valley) were the standout performers, proving to be the only areas to surpass 70 per cent. 
Gungahlin was the only region with a clearance rate below 60 per cent.
| | | |
| --- | --- | --- |
| Region | November 2019 | November 2018 |
| Belconnen | 68% | 54% |
| Gungahlin | 57% | 39% |
| Inner North | 77% | 44% |
| Inner South | 67% | 51% |
| Tuggeranong | 61% | 30% |
| Weston Creek & Molonglo Valley | 71% | 51% |
| Woden | 65% | 40% |
Post-auction success
Post-auction negotiations remains a crucial part of the auction process, allowing an unsuccessful auction to sell. In Canberra, the critical timeframe is within a four-week timeframe after the auction, when getting a deal over the line is more likely.
September's 64 per cent clearance rate rose to 71 per cent when including the sales secured within a four-week timeframe of the failed auction. While October's 64 per cent clearance rate rose to 70 per cent when including the sales post four weeks of the auction.