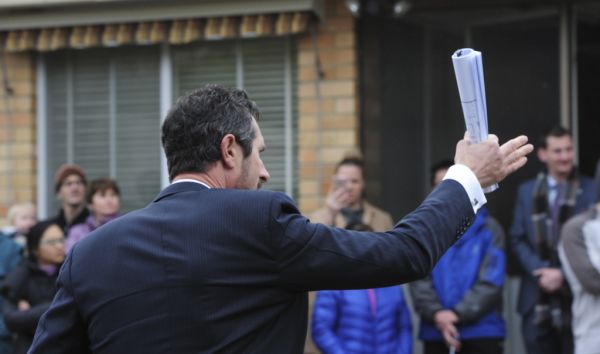 Canberra auction report card: October 2019
The October auction clearance rate in Canberra was 66.7 per cent. This is 2.5 percentage points higher than the previous month, and the highest clearance rate result since May 2018. 
Despite the ongoing recovery in the clearance rate, sellers do not seem encouraged to test the market. The number of auctions held was relatively low, with 219 auctions listed over October. This is 30.9 per cent lower than October 2018. 
Similar to the price dynamic in Canberra, where units underperform relative to houses, the unit market has a lower auction clearance rate. The unit clearance rate in October was 37.9 per cent, compared with 71.1 per cent in houses. While the clearance rate for units seems particularly low, the 10-year average is only 44 per cent. 
The September House Price Report showed unit prices declined a further 4.4 per cent in the September quarter, to $432,252. Continued high levels of supply may explain much of the fall. Building activity data from the ABS shows there were 1119 units established across the ACT over the June quarter, the highest number of completions on record. 
The high levels of stock availability relative to demand means that fewer units are successful at auction.
Auction clearance rate by property type – October 2019
| | |
| --- | --- |
| Combined | 66.7% |
| Houses | 71.1% |
| Units | 37.9% |
The proportion of properties withdrawn from auction falls from peak
The percentage of auctions withdrawn from sale has trended down from a peak of 13.7 per cent in April to 8.2 per cent in October. With fewer properties up for sale, and a higher auction clearance rate, it is likely vendors feel they will have a higher chance of success at auction, which may account for lower withdrawal rates. 
The rate of properties sold prior to auction is also trending higher, with 12.3 per cent of properties selling before auction over October. 
Post-auction success strengthens in September
The post-auction success rate – a clearance rate that includes properties transacted up to six weeks after the auction event – is also rising.
By the six week mark, the September post-auction success rate reached almost 80 per cent of listed properties. This is up from 72.4 per cent in August. 
Between higher clearance rates, lower auction volumes and a high chance of sale post-auction, vendors have an increasingly strong chance of a sale in the current market. 
Auction data by region
| | | | | | |
| --- | --- | --- | --- | --- | --- |
| Region | Clearance rate | Clearance rate, annual change (percentage point) | Volume | Volume, annual % change* | Reporting rate |
| Belconnen | 78.3% | 9% | 49 | -34.7% | 93.9% |
| Gungahlin | 59.2% | 12% | 51 | -1.9% | 96.1% |
| North Canberra | 68.0% | 17% | 27 | -50.9% | 92.6% |
| South Canberra | 61.5% | -1% | 29 | -19.4% | 89.7% |
| Tuggeranong | 71.4% | 23% | 31 | -20.5% | 90.3% |
| Weston Creek | 60.0% | 15% | 27 | -20.6% | 92.6% |
| Woden | 65.0% | 17% | 21 | -22.2% | 95.2% |