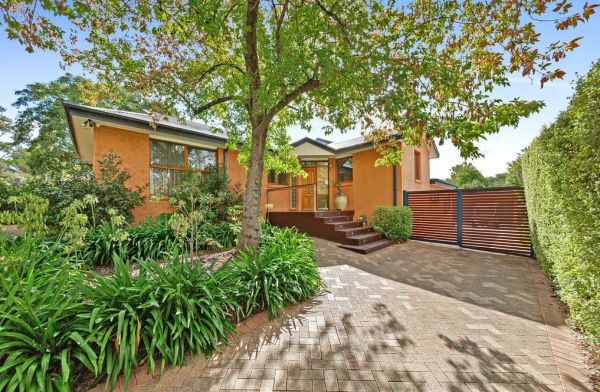 Canberra auctions: Curtin house sells for $1.2 million as auction volume down
Lucy Bladen
twitter
Editorial producer
A four-bedroom house in Curtin sold under the hammer for $1.2 million on Saturday after three bidders fought it out for a foothold in the centrally located suburb.
A crowd of about 30 gathered to watch the auction despite the quiet weekend, at the end of a flurry of public holidays and the school holidays.
Only 14 auctions were scheduled in the nation's capital, with select agents hoping to draw buyers on a day when it would be easier to stand out from the other homes on the market.
The house at 20 Willcock Place sits in a quiet cul-de-sac on a 916-square-metre block. It had recently undergone renovations.
There were three registered bidders among the crowd who gathered in the home's backyard for the auction.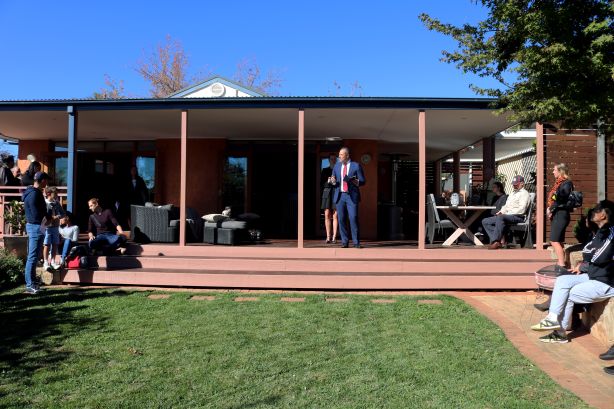 Bidding kicked off at $900,000 and was countered by a bid for $925,000.
The proceedings moved in increments of $25,000 until the price reached $1.1 million, at which point the stride shortened to $10,000 and then, at the $1.12 million mark, $5000.
Momentum was brought back into the auction when a new party entered the race, taking it from $1.13 million to $1.14 million.
At $1.17 million, bidding halted in the starting bidders' favour, and Peter Blackshaw Manuka auctioneer Mario Sanfrancesco went inside to seek instructions from the vendors.
Upon his return, he declared the home was on the market, and a bidder quickly replied with a $20,000 rise, bringing the price to $1.19 million.
After some encouragement, the starting bidders, a young family, offered an extra $10,000 and with no more bids forthcoming they walked away with the keys.
Mr Sanfrancesco, who was also the listing agent on the property, said it was a great auction.
"I think that went really well. We had everything going for us … the beautiful gardens, the northerly aspect to the rear and the sun shining," he said.
"The buyers are extremely delighted with the purchase, and the vendors are happy to move on from a home they enjoyed. They were very comfortable with the outcome."
Asked if he thought it was disadvantageous to hold an auction over a holiday period, Mr Sanfrancesco suggested it was the opposite.
"I have been doing this for a long time and what I have learnt is if you dodge holidays, long weekends, election days [you miss] windows [of opportunity]. Genuine buyers are always looking and I think today was a testament to that. Buyers were relaxed; it was a very relaxed environment," he said.
According to Domain data, Curtin's median house price is $900,000 and is up 5.6 per cent year-on-year.
"It's such a wonderful location. Curtin is very sought after," Mr Sanfrancesco added.