Canberra auctions: First-home buyers snap up Lyons home for $760,000
Although Canberrans still may be feeling the cold, spring is officially upon us and for the real estate industry that means only one thing – selling season.
As Saturday marked the first day of spring, it was the first test for the much anticipated selling season, and the auction of a three-bedroom home in Lyons passed the test with flying colours.
It was a highly competitive auction for the home at 95 Burnie Street, which sold for $760,000.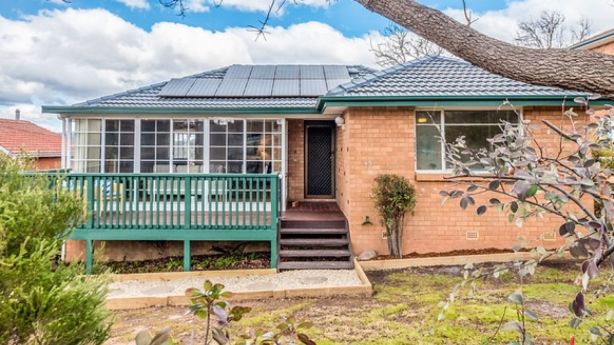 There were six registered bidders at the auction and five of those fought it out to secure the home.
Luton Properties Woden listing agent and auctioneer Anthony McCormack kicked off proceedings by describing the property as a "sun-filled home in the sought-after suburb of Lyons".
Bidding started at $600,000, and was quickly countered by a bid for $625,000 then $650,000.
Bidding moved in increments of $10,000 until the price reached $690,000 when it shortened to increments of $5000.
A new party arrived at the auction when the price was $715,000 and quickly registered to bid.
At $750,000, the home was about to be called for a third time when a bid of $760,000 was placed. Mr McCormack then consulted with the vendors and upon his return declared the home on the market.
The successful bidders were first-home buyers.
Mr McCormack said most of the bidders were buyers looking to get into "entry-level Woden".
"Entry-level Woden prices appear to be in the mid $700,000s now," he said.
Prior to auction, Mr McCormack said he received pre-auction offers around the high $600,000s to low $700,000s.
"I'm a strong believer in auctions because it gets it to a premium price," he said.
"We saw pre-auction offers well below the final selling price, for it to get to this price under auction conditions shows competitive tension is setting the market.
"Vendors are getting the best price and it sets a legally biding contract in place, so it's peace of mind for both buyer and seller."
Last weekend Woden Valley achieved a clearance rate of 100 per cent. The median house price in the region is $840,000.
Lyons' median house price is $792,500.