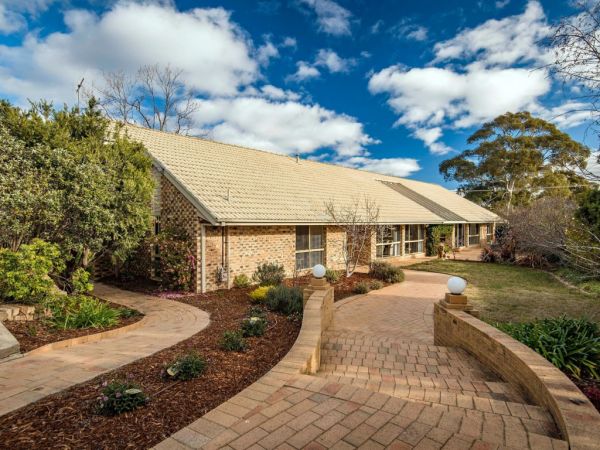 Canberra auctions: Five-bedroom Gilmore house sets a new suburb record
Lucy Bladen
twitter
Editorial producer
Gilmore's suburb record was broken on Saturday morning with an under-the-hammer sale of a five-bedroom house for $865,000.
The sale of 8 Jeanette Place breaks the previous record for the south-side suburb by $19,000.
The single-level house sits on a block size of 1531 square metres. It is north-facing and has oversized bedrooms and a three-car garage.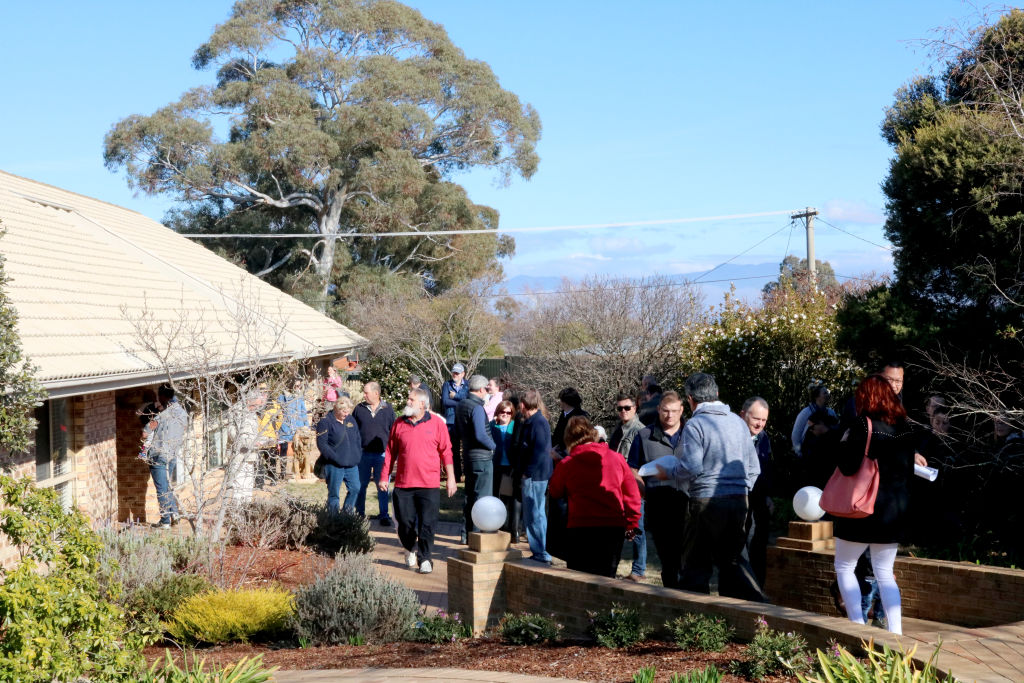 There was fierce competition for the house with 11 registered bidders among the 80-strong crowd. The auction moved swiftly and barely paused.
Bidding for the property kicked off at $700,000, followed by a $40,000 reply. There were two rises of $20,000, with four different parties making up the first four bids, and then the stride shortened to $5000.
Proceedings continued with $5000 incremental rises until the price hit $860,000. A rise of $2000, then $3000 took the property to its final selling price.
Alisa Lawrence of Michael Potter Real Estate said she felt confident going into the auction that it was going to be a "great result".
"It was quite clear as we were getting towards auction day the number of bidders that I knew we would be likely to have," she said.
"There was a lot of interest in the property because it is something left of field – to have this number of bedrooms, the garaging, the cul-de-sac. And all the people who came through were families or just starting a family." 
Ms Lawrence said there was demand in Canberra for five-bedroom homes.
"People are coming from a three-bedroom home and if they are looking to continue expanding their family, going to a four-bedroom home is not necessarily going to provide them with enough space," she said.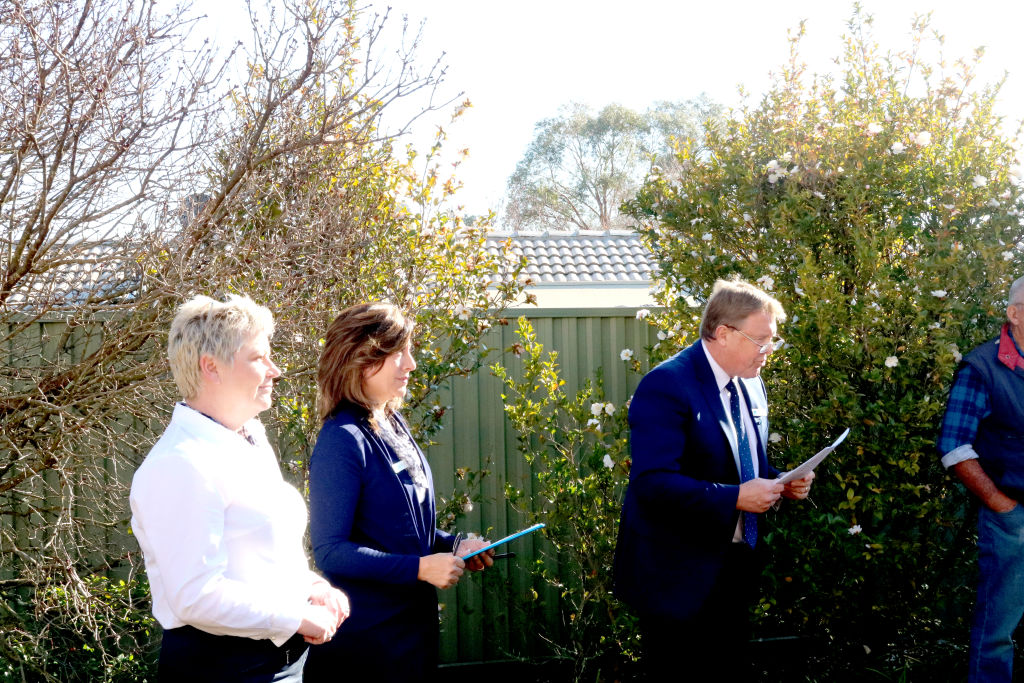 The auction comes as new figures this week revealed Canberra house prices were up over the June quarter by 1.5 per cent. But year-on-year, the median dipped by 0.1 per cent, according to Domain's latest House Price Report.
While there were not enough sales in the 12 months to June 2019 to determine a median for Gilmore, the wider region of Tuggeranong had a 3.5 per cent rise over the year.
Despite the lifts, auction clearance rates across Canberra have remained below 50 per cent for 2019. Ms Lawrence said auctions were now starting to slowly pick up.
"It's about picking your mark … we didn't do a lot of auctions for the first quarter of this year based on the fact the market wasn't ready, banks weren't giving the finance to our buyers in time and we were finding auctions weren't working well," she said.
"People are now more aware, they know they need to get their ducks lined up and then start looking, as opposed to when the market is a little hotter and I think buyers are more slack about it.
"They go, 'We'll get the home and then we'll sort the finances out', where you can't do that at the moment – you need to get your finances sorted first."