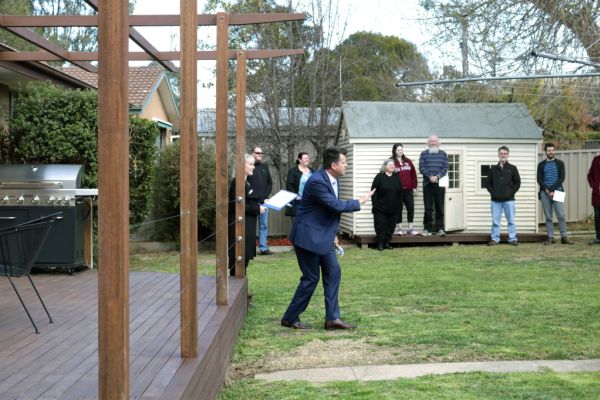 Canberra auctions: Four-bedroom Kambah house sells for $645,000
Lucy Bladen
twitter
Editorial producer
Rising clearance rates in Canberra are adding confidence to the property market, agents say, but as the spring selling season officially kicks off this weekend there are fewer auctions than usual.
Last month, Canberra's clearance rate of 64 per cent was the highest recorded since May 2018, on Domain data. But the volume of auctions was 9 per cent lower than the same time last year, despite having one extra Saturday.
On Saturday morning, a four-bedroom house in Kambah sold for $645,000 at a bumper auction, with four parties participating in the bidding.
The home at 33 Eagle Circuit sits on an 829-square-metre block and fronts a reserve.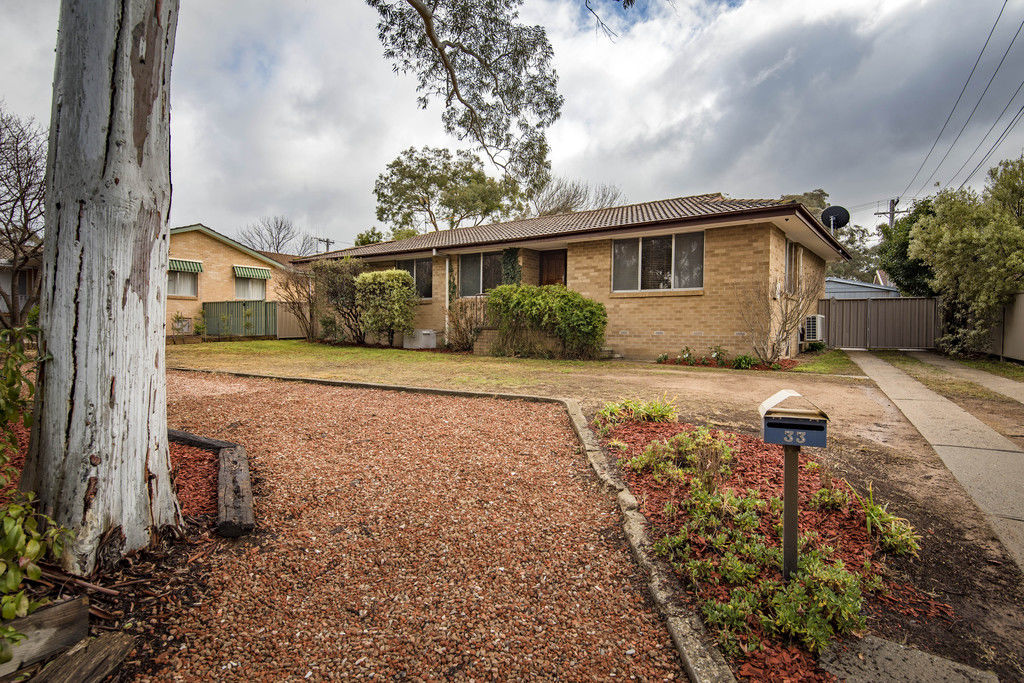 Bidding for the property kicked off at $540,000, and was followed with three increments of $20,000 each.
At $600,000 the auction lagged for a brief moment, but when auctioneer Rick Meir of Hayman Partners told the crowd he was happy to shorten the stride, a fourth bidder entered the competition with a rise of $10,000.
From there, increments of $5000 swiftly took the price to $640,000. With no bids forthcoming, Mr Meir informed the crowd the property was on the market. One party made a last-ditch effort to secure the home with a $1000 rise, but was quickly countered by a $4000 reply.
Speaking after the auction, Mr Meir, who was also the co-listing agent, said the property "sold well above reserve", and that he was confident about the market going into the months ahead.
"The start of the year was really sluggish and we've talked until the cows come home about the impact of interest rates and the election, but that's behind us," he said. "No doubt there's more numbers around for opens, there's more registered bidders and the banks have freed up.
"We're very excited for the spring season."
It was one of 40 auctions held in Canberra on Saturday. On the same weekend last year, 59 properties were auctioned.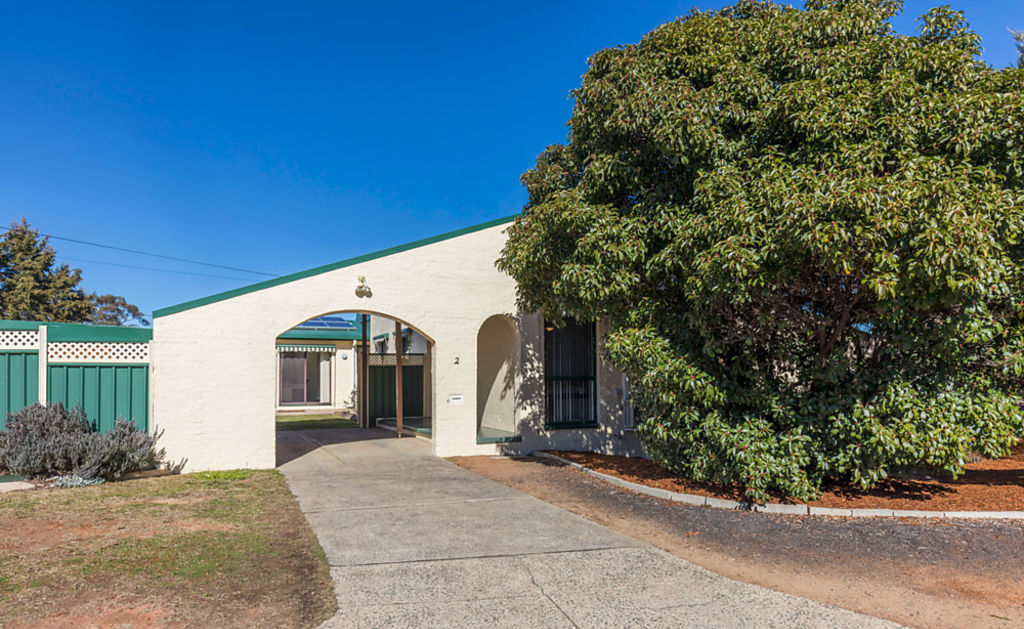 At the same time as 33 Eagle Circuit went under the hammer, so did another four-bedroom property in Kambah.
There was just one registered bidder for the house at 2 Attiwell Circuit. Listing agent Anthony McCormack of Luton Properties Woden said the bidder started at $625,000 and they were able to negotiate the price to $670,000.
Mr McCormack said low listing numbers, along with interest rate cuts, will drive up prices in the coming months.
"I think supply is still reasonably tight and I think that will potentially put some upward pressure on prices," he said.
"Interest rates are remaining low, and the government has indicated another drop in October or November, which will underpin the market."