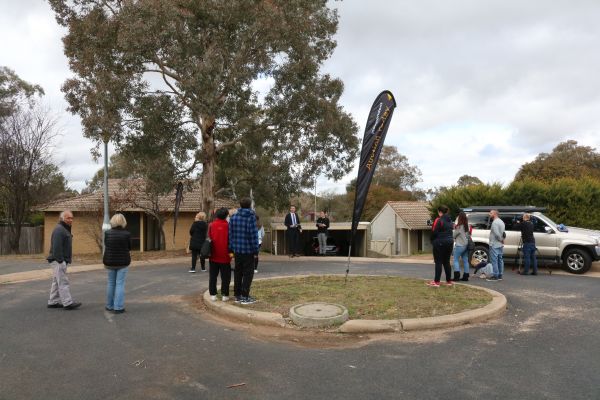 Canberra auctions: Government sells off Charnwood house for $430,000
Lucy Bladen
twitter
Editorial producer
A government-owned house in Charnwood was snapped up at auction by an investor for $430,000 on Saturday morning.
There were three registered bidders for the three-bedroom property at 10 Napthali Close, which sits on a 693 square metre block.
A small crowd gathered to watch the auction on the chilly morning, with the registered parties outnumbering onlookers.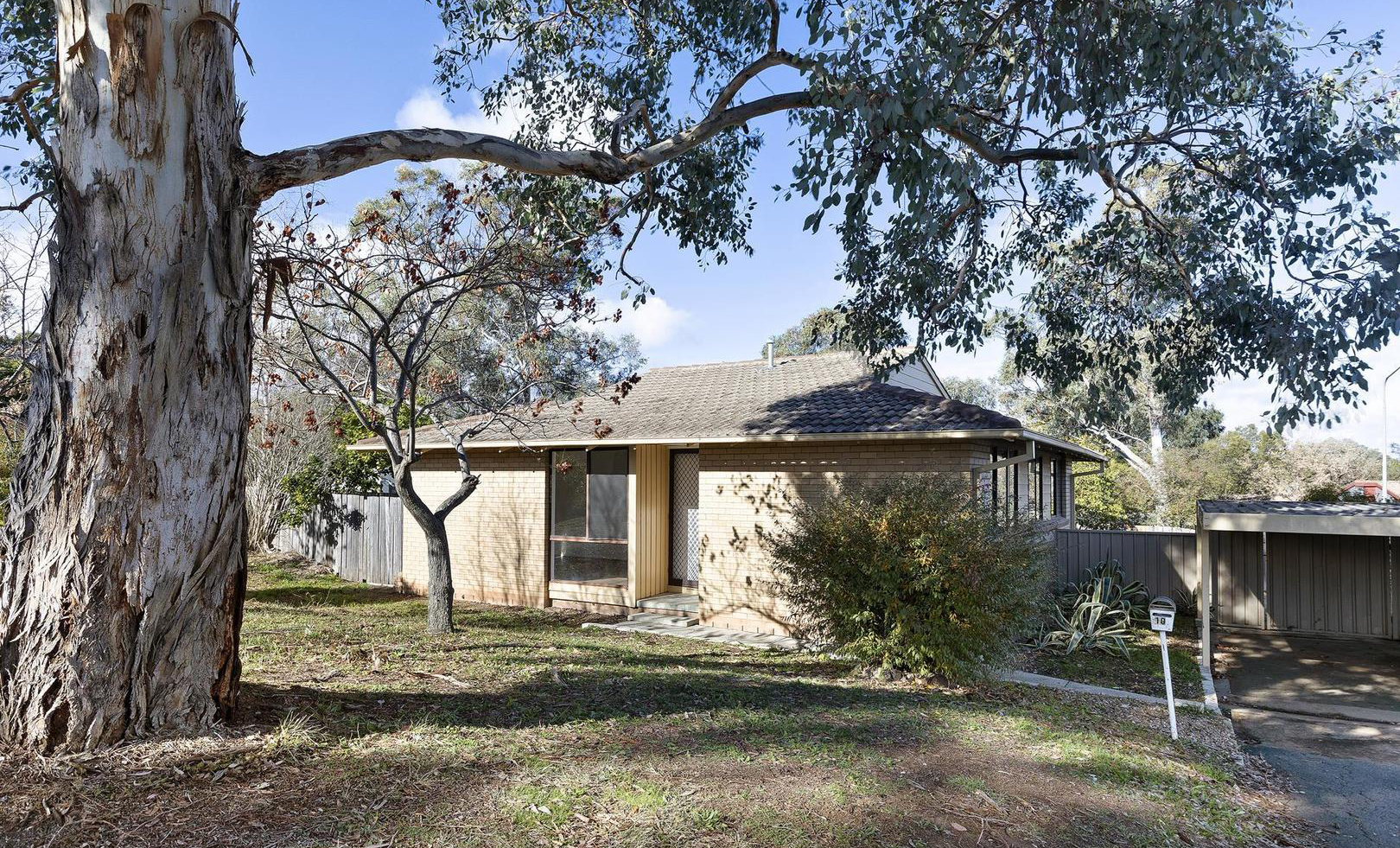 The auction moved swiftly. While there were three bidders, only two entered the tussle for the house.
The first bid was $350,000, with a counter bid of $360,000 coming quickly after.
Bidding progressed in increments of $10,000 until the price reached $410,000, at which point the stride shortened to $5000 – with two rises of this amount. Two smaller $1000 bids followed.
A rise of $3000, then a $5000 bid brought the property to its selling price. One of the bidders declared they were out and auctioneer Andrew Potts of Independent tried to coax them back in by telling them it was "for outright sale".
They were not forthcoming and the hammer fell shortly after.
All the bidders were investors, Independent Belconnen listing agent Luke Revet said. This is despite the fact a new first-home buyers scheme for the ACT came into play this week, which extends stamp duty concessions to established properties.
"It was a surprise, because there's not going to be many opportunities [for first-home buyers] to buy homes in an established location such as this," he said.
"I was surprised, however, in saying that I might say throughout the whole campaign there were more investors.
"We had a couple of first-home buyers here but they didn't have their finances organised, which is probably the issue of the market at the moment. However, the investors are out there looking for the bargains."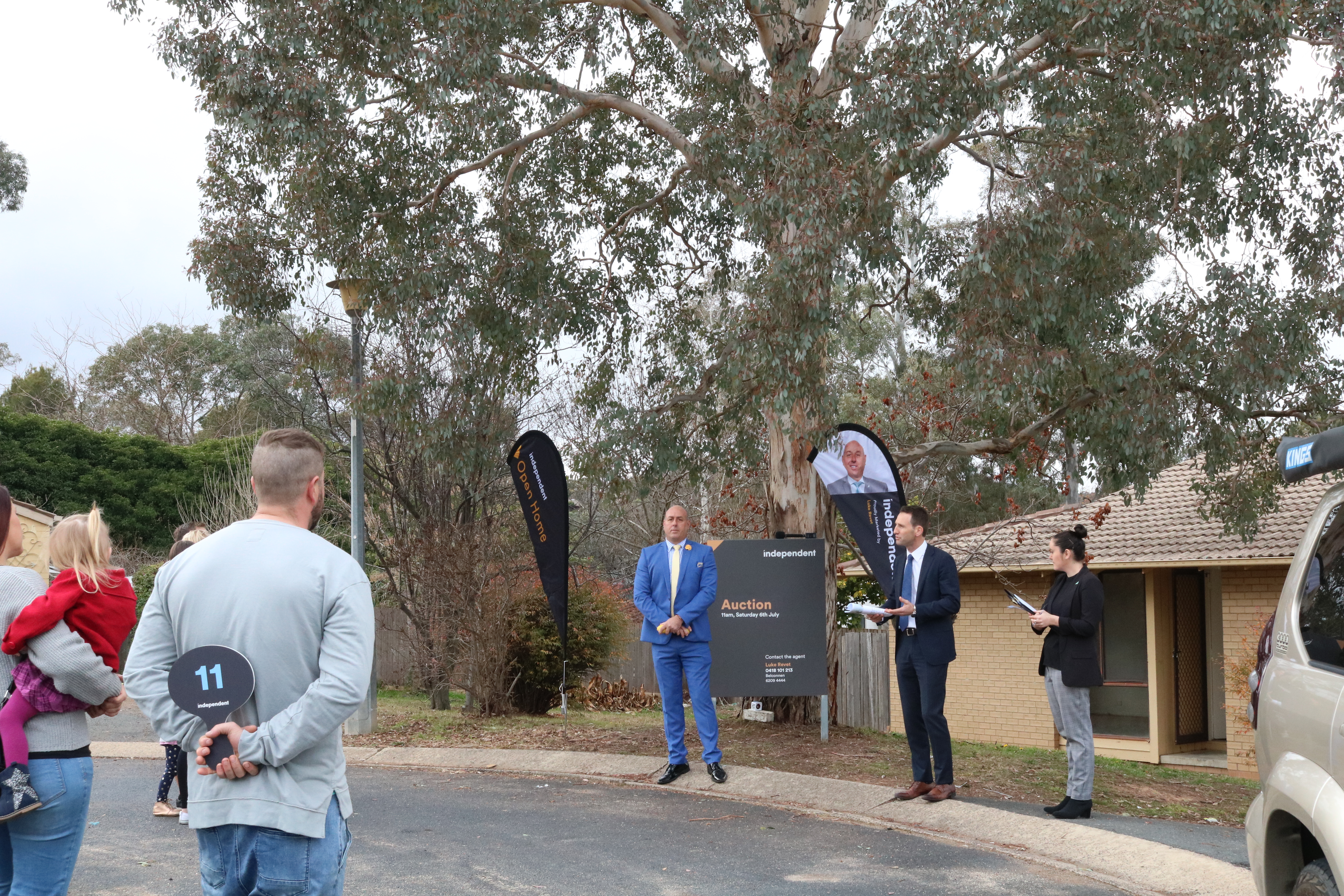 Mr Revet said this week's interest rate cut of 25 basis points will be a boost for the market. The Reserve Bank has the official cash rate at one per cent.
"It definitely helps, most people now will be getting better returns on their investment properties and the costs and fees aren't going to be as high, which will put more people back into the market," he said.
It comes as bank regulator APRA on Friday relaxed a key lending rule, meaning borrowers' ability to repay their loans if interest rates rise will be tested against a lower hypothetical rate  – allowing households to borrow more money.
Last month, Charnwood was named Australia's top affordable suburb by research at Sell or Hold – a property research platform managed by the independent-run Select Residential Property Group. 
The research forecasts house prices will rise in the suburb by more than $120,000 over the next three years.
In the first six months of this year, house sales in Charnwood have ranged from $240,000 to $665,000. In March this year, another house on Napthali Close, at number 13, sold for $478,000.
The sale of the former public housing property comes as the ACT government announced in last month's territory budget that it plans to funnel $500 million into public housing through the sale of older dwellings.
Over the next five years, the Barr government plans to deliver a further 200 public housing dwellings and renew another 1000 already existing properties.