Canberra auctions: Holt home sells for $640,000 to next door neighbour
It was the coldest Canberra morning so far this year but bidders were eager to snap up homes in Canberra's most affordable entry-level suburb.
Two homes in Holt will be welcoming new owners after successfully selling under the hammer on Saturday morning.
The four-bedroom home at 99 Beaurepaire Crescent will already be familiar to its buyer as they are the next door neighbour.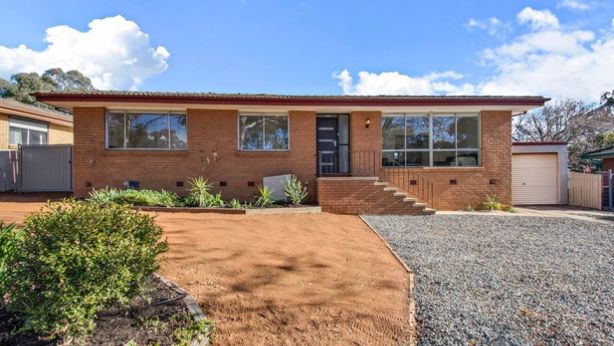 There were eight registered bidders at the auction which was a welcome surprise to Ray White Canberra listing agent Nathan Wood.
"Earlier in the week we expected to have two or three registered bidders," he said.
"A lot of four-bedroom houses at the moment need renovating but this one you can move straight into, which was a strength of the home."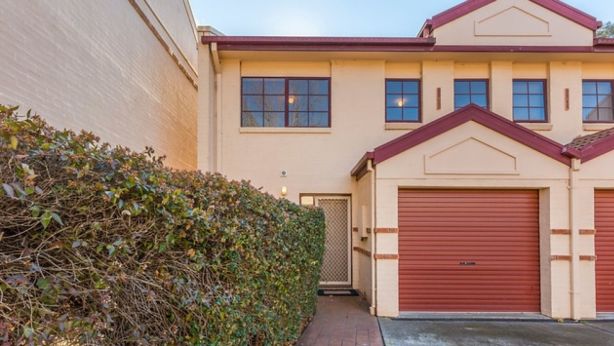 Bidding got underway for the home at $530,000, with two bidders fiercely competing to secure the home.
The home was declared on the market at $610,000 before eventually selling for $640,000.
Mr Wood said he wasn't aware of the buyer's plans.
"He may live in this one and knock down his place," he said.
The Belconnen-based agent said a lot of the registered bidders were first home buyers.
"A lot of buyers are getting priced out of Scullin and Florey and are finding value in Holt and Macgregor," he said.
Around the corner, a three-bedroom townhouse at 14/11 Flack Street sold for $450,000.
Bidding got underway at $400,000 and moved in increments of $10,000 and then $5000.
At $450,000 bidding halted while Luton Properties Kippax listing agent Ben Oostermeyer liaised between the highest bidder and the vendors.
After about five minutes the home was declared on the market and it sold immediately after
"With three registered bidders it certainly showed some strength in the market, particularly in townhouses which is unexpected," said Mr Oostermeyer.
Holt was recently found in Domain's 2018 First Home Buyer Report to have the cheapest entry-level house price at $410,500.
With a median price of $492,000, Holt is also one of Canberra's most affordable.
However, Mr Oostermeyer said there is a promising future for the far north Canberra suburb.
"There's certainly value to be found in Holt but my gut feeling is with the West Belconnen extension happening it's going to become another town centre similar to Gungahlin," he said.
"I know there is a lot of investment planned commercially in the Kippax area so I think Holt has a bright future ahead of it."
Mr Wood said Holt's market was performing strongly.
"The last eight auctions I have had in Holt have been successful, with a good number of registered bidders," he said.
There were 44 properties on offer on Saturday in the Canberra region.