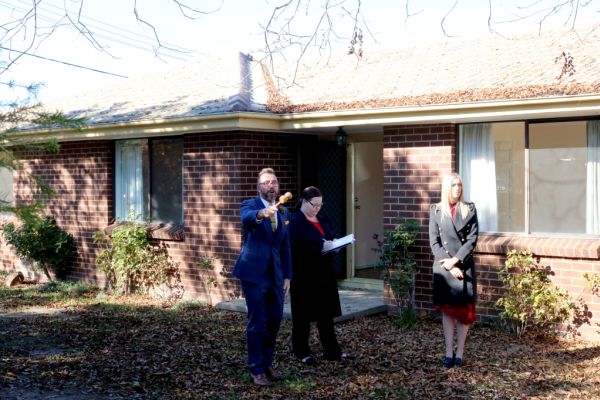 Canberra auctions: Kambah house fetches $505,000 under the hammer
Four bidders vied for a three-bedroom Kambah house that sold under the hammer for $505,000, even though it was a federal election day.
As people queued to have their say at the ballot boxes across the nation – democracy sausages in hand – the property in Canberra's largest suburb still drew a crowd of about 25 onlookers.
The house at 37 Livingston Avenue sits on an 858-square-metre block and has RZ2 zoning, which allows the owner to redevelop the land for medium-density housing.
The auction took about 15 minutes, with small increments the order of the day.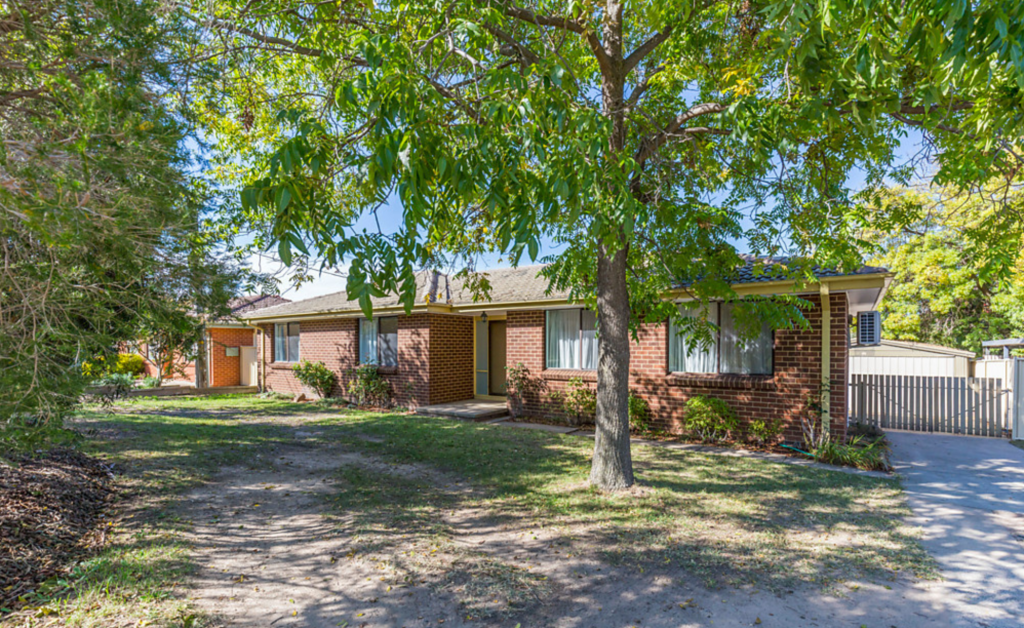 Bidding started at $450,000 and was countered with an increase of $5000. The auction moved in increments of $5000 between two parties until the price reached $475,000.
At this point, a new buyer entered the race with a $1000 rise, which set the tone, with bidding mostly advancing in $1000 increments until the end.
The property was declared on the market at $493,000, with two parties battling it out until a young first-home buyer family secured the home.
The family intends to live in the property and doesn't have plans to redevelop the site, Luton Properties Manuka listing agent Samantha Granter said.
"[The winning bidders] are going to do some minor renovations, so the kitchen, carpets, curtains and that sort of thing … they are going to live in and maintain the home," she said.
With Canberra's cooling market, Ms Granter said she was happy with the result.
"Given the current market I think it was quite good to have four people registered. I also think there was momentum within the auction and it didn't lag," she said.
"We didn't have to use a vendor's bid so I think it was a positive outcome."
According to property records, the house last sold in 2002 for $220,000. The highest recorded sale on Livingston Avenue is at No.53, which sold in March for $609,000.
Kambah's median house price is $560,000, according to the Domain House Price report for the March quarter. This is a jump of 2.9 per cent, compared with the same time last year.
Saturday was one of the quietest auction days of the year for the nation's capital, with only 15 properties going under the hammer. Activity is expected to pick up next weekend with 51 scheduled auctions.