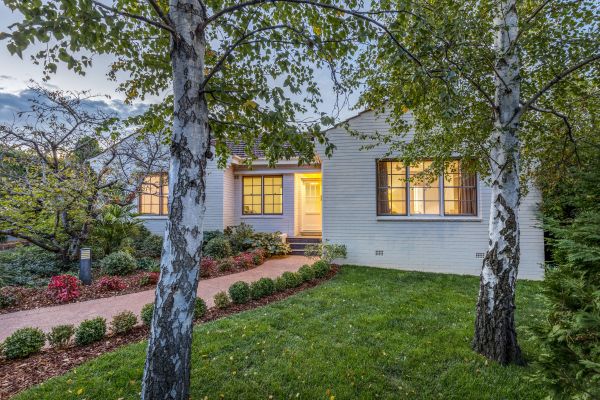 Canberra auctions: 1930s Griffith home sells for $1.58 million
Lucy Bladen
twitter
Editorial producer
A 1930s Griffith home sold under the hammer on Saturday morning for $1.58 million, on what was another quiet weekend for the Canberra market.
The four-bedroom home, in one of Canberra's most expensive suburbs, sits on an 1115-square-metre block and has a tennis court in the backyard.
Richard Luton of Luton Properties Manuka said there were two registered bidders at the auction for 16 Lockyer Street with only six bids throughout the proceedings.
Bidding kicked off at $1.5 million, and then Mr Luton placed a vendor bid for $1.54 million. A bidder replied with a $10,000 rise, which was then countered by a bid for $1,555,000. The price was then taken to $1,575,000, with the $5000 reply securing the keys for the bidder.
Mr Luton attributed the success of the home to its charm and location.
"It was a lovely character house that utilised the area well. It was beautifully presented with a beautiful garden on a big block," he said.
"You can walk to nearby schools, and also Manuka."
Mr Luton expected more bidders but did not know whether it was loan approval struggles that kept them away. Many agents are lamenting the difficulties of securing non-conditional finance in the current market,
"We had two people registered who had finance approved," he said. "We were hoping we would have five but they didn't show up. That's a characteristic of the market … you never know, they don't always give the reason," he said.
In Duffy, a home on a large block of 1548 square metres was set to go under the hammer, but with no registered bidders on the day, the auction did not proceed. Despite this, there are a number of conditional buyers with their eyes set on the home, according to Independent Belconnen listing agent Luke Revet.
"There are conditional buyers … who at the moment aren't willing to risk going forward without selling their home or without finance approval, because finance is obviously a little hard to get at the moment," he said.
"With auctions, people need to know what sort of price they are buying it for before they can go for their loans [and] the banks are making it a bit difficult."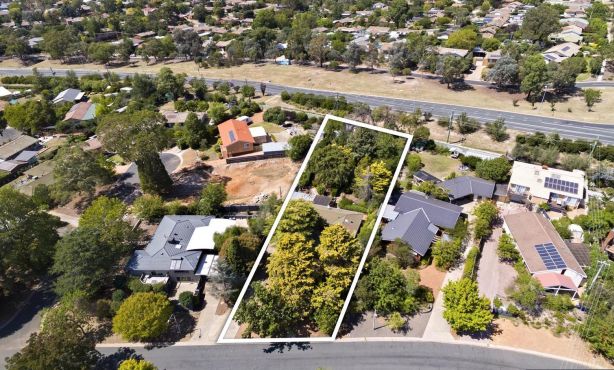 Mr Revet said the property at 56 Tullaroop Street, the size of "nearly a couple of football fields" is expected to be listed with a price guide just under $800,000.
"[It's] a tremendous buy because of the size of the block and what's on offer in the home, it's a very good location as well," he said.
With all eyes directed at the federal election, the volume of auctions has been lower than average for this time of year.
On the same weekend last year there were 52 auctions across Canberra, compared to just 27 on Saturday.