Canberra auctions: 'Rare offering' Griffith townhouse sells for $1.05 million
Lucy Bladen
twitter
Editorial producer
A determined buyer purchased a rare offering in Griffith's Georgetown complex at auction on Saturday morning.
The three-bedroom, tri-level townhouse sold under the hammer for $1.05 million to a couple, after an auction in which the only real competition was themselves, and the reserve price.
The American-inspired complex was built for US embassy workers, according to the home's agent, hence the name and design.
It's tightly held with records showing the last sale in the 25-townhouse complex was in 2016, and since 2012 only three properties have exchanged.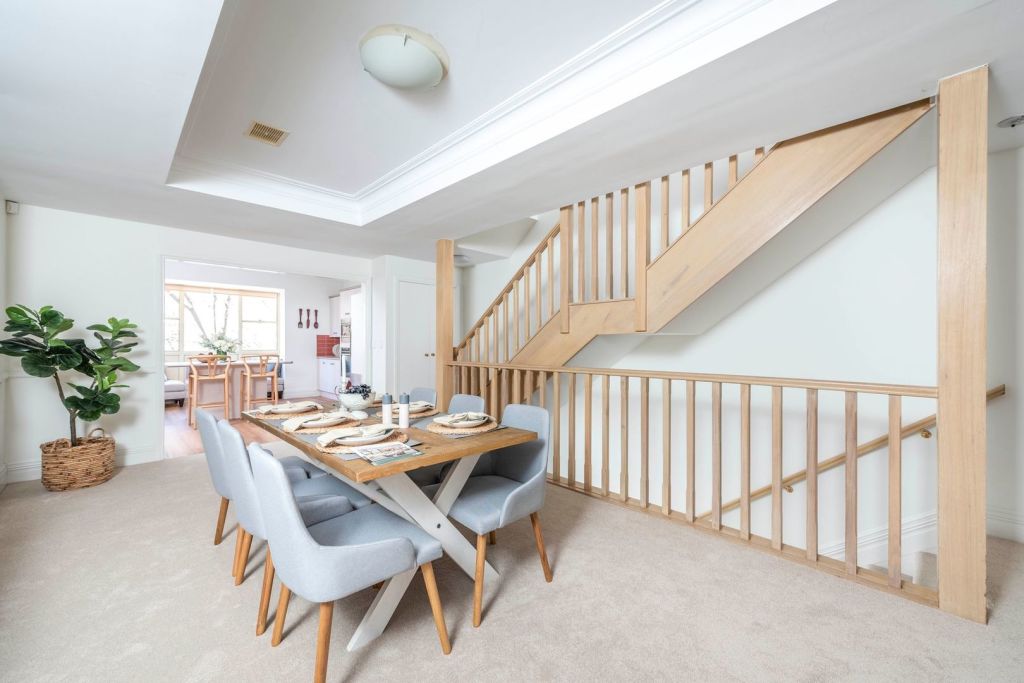 It was one of 58 properties to be auctioned in Canberra on Saturday.
Bidding for the property at 21/3 Ovens Street kicked off swiftly after the auction was declared open, with an offer of $900,000.
However, the initial excitement quickly subsided as another bid was not forthcoming.
After a brief period, in which co-listing agent Leanne Palmer of Belle Property Kingston chatted with another registered bidder, auctioneer Dan McAlpine, also of Belle Property, placed a vendor bid of $975,000.
The starting bidder was quick to counter with a rise to $1 million, but bidding halted again. With a lack of interest from the other registered parties, Ms Palmer liaised between the vendor and the bidder.
Mr McAlpine told the crowd there was conditional interest in the property but the vendors were determined to sell under auction conditions.
The bidder eventually upped their bid to $1,035,000 but it still wasn't enough. Negotiations continued and after about 10 minutes, the bidder placed another offer of $1.05 million.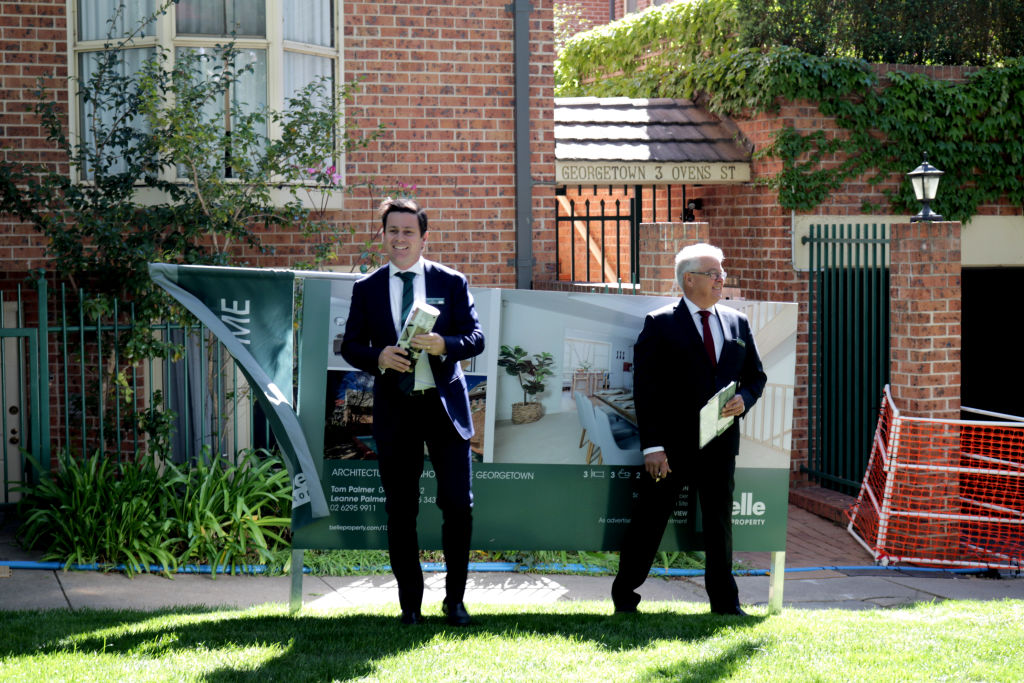 There were further discussions with another party but at long last, Mr McAlpine said the property was on the market and called it away.
A lot of buyers showed interest in the townhouse during the campaign, Belle Property Kingston listing agent Tom Palmer said.
"We had a few registered bidders and one bidder who was particularly motivated to purchase the property," he said.
"We found that this campaign, we actually had a lot of interest in the property as it's pretty unique.
"A lot of the people who wanted to buy this one didn't have a very long shortlist of properties they were looking for – they really had their hearts set on this one so it's good to see one of those people purchasing the property." 
Mr Palmer said the buyers were relocating, with the buyer on the phone to her partner overseas throughout the auction. He said the result was reflective of the rare offering.
"It is the Georgetown complex, which a lot of Canberrans will know. It has a very high profile but doesn't come onto the market very often," he said.
"The last time a three-bedroom came onto the market in this complex it sold for $1 million so to be ahead of that price is a good sign for the market.
"It also points out to me that these properties that are unique and have some of the features that some of the newer offerings don't have, they are really sought after and are performing well in terms of price."