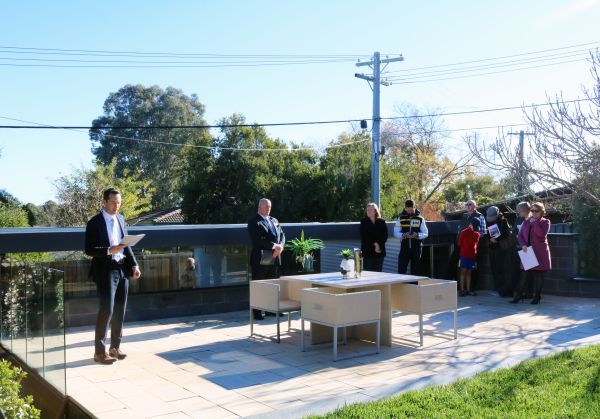 Canberra auctions: Three-bedroom Giralang home sells for $775,000
Lucy Bladen
twitter
Editorial producer
A three-bedroom Giralang house sold for $775,000 on Saturday morning in a fast-paced and hard-fought auction.
Six buyers registered to bid for the home, that sits on a 956 square metre block, and three participated in the bidding.
It comes as new data shows Canberra's auction performance lifted to its highest level in more than six months.
The sun was shining when the home at 3 Gidja Place went under the hammer, a stark contrast to the cold blast that tore through Canberra during the week.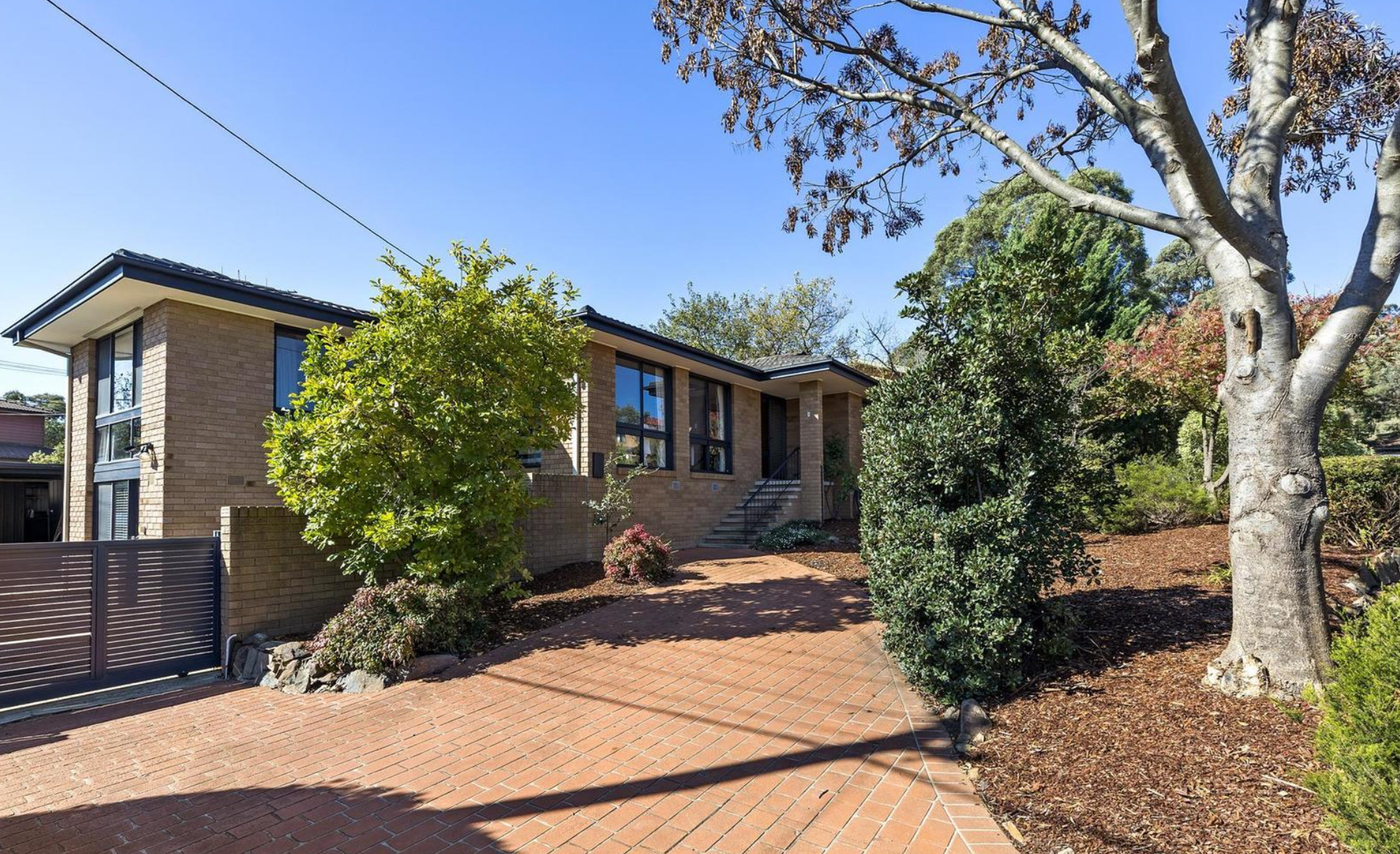 Proceedings kicked off at $550,000, followed by a counter bid of $50,000. An increment of $10,000 was then accepted.
A reply of $40,000 bought the price to $650,000, followed by two further increments of $10,000.
At $670,000, the stride was shortened when a bidder offered a rise of $5000, setting the course for the next $70,000 worth of bids – which were all increments of $5000. 
When the price reached $710,000, a third bidder  lifted their paddle for the first time, adding more competition to what was already a tight contest.
An increase of $1000 was accepted when bidding hit $746,000. The three bidders then countered each other with $1000 and $2000 rises.
One of the bidders dropped out at $760,000, and, when the home was declared on the market at $774,000, the successful buyers only needed to place a bid of $1000 to secure the keys.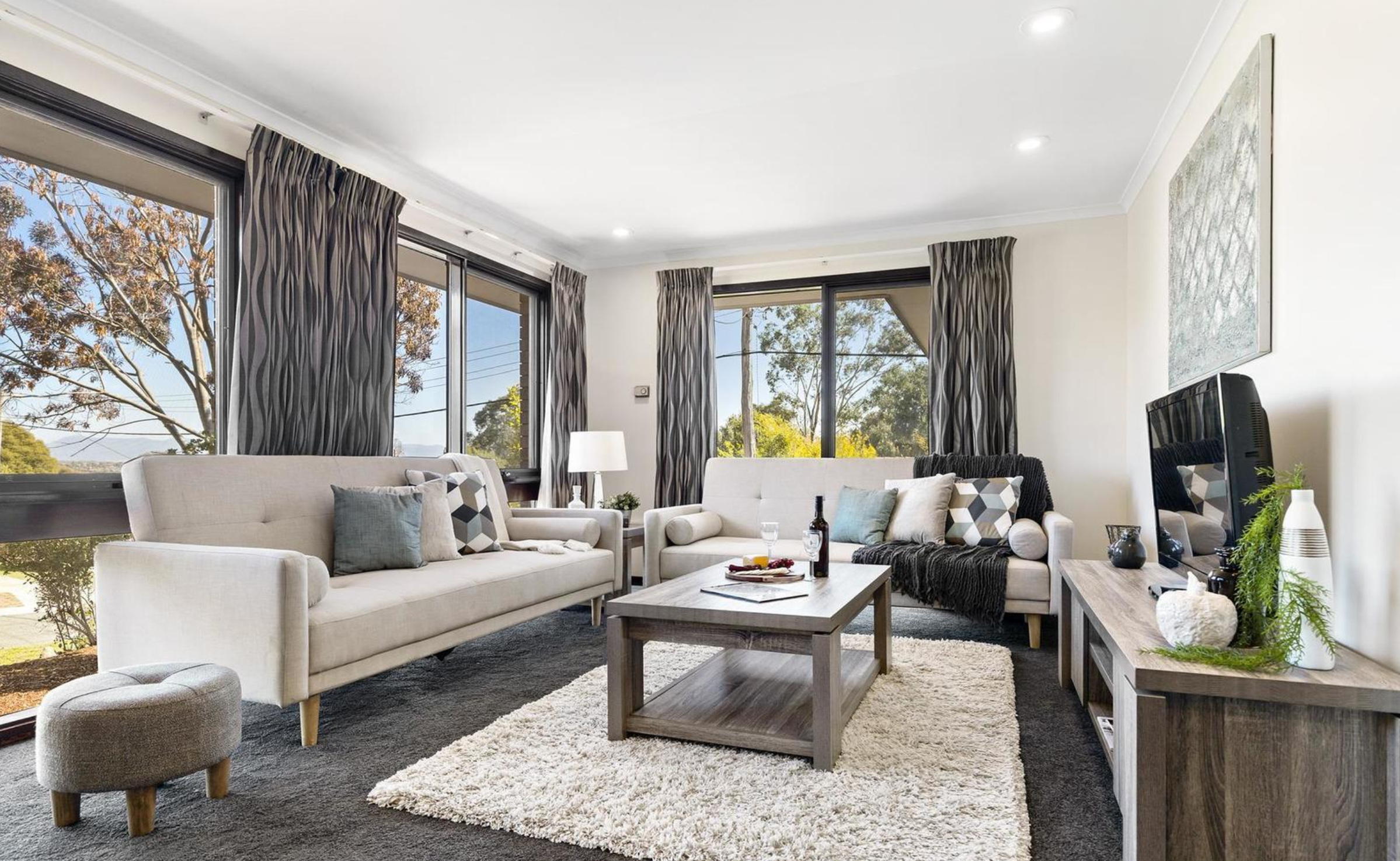 Almost 50 people inspected the house throughout the campaign, Independent Gungahlin agent Paul Corazza said.
"Well-priced and well-presented properties in good locations that have had some improvements, like this property has, are highly desirable," he said.
"This home still has a lot of potential but the new owners can move in and enjoy what the original owners have done."
Records show the home last sold in 2013 for $470,000. The sale on Saturday is a 65 per cent increase over the six years. In that time it has undergone some minor renovations. 
The first day of winter normally marks the beginning of a slowdown for the Canberra market. But agents are widely tipping the market to bounce back over winter, following the federal election and the Australian Prudential Regulation Authority's decision to relax assessments for loans.
But Mr Corazza was more cautious in his assessment.
"Each year I think the coldness and onset of darkness at 4.30pm has a big effect … but Canberra has always been seasonal and I can't see that changing. Properties will still sell but there probably won't be as many as history has shown in the past," he said.
"Normally when decisions [such as the recent APRA one] are made, as agents we don't see much of a difference for at least six months.
"There's a lot of talk about it, but by the time it comes into the marketplace and into play there is a bit of a lag time. But it's exciting times ahead and I'm sure buyers will be pleased with the decision."
His comments come as new figures show just over half the properties auctioned during May sold on the day. Canberra's clearance rate of 51 per cent is its highest monthly result since October 2018, where 55 per cent of homes sold, Domain data reveals.
The clearance rate for May is subject to change, as it is based on a reporting rate of 88 per cent.
Auction volumes were low over April and May with the Easter long weekend, followed by ANZAC Day and the federal election putting a break on a normally active end of autumn.
However, auction volumes are not expected to pick up in the coming weeks. Only 14 properties are scheduled to go under the hammer over the Queen's Birthday long weekend. The following Saturday there are 27 planned auctions.
There were 37 auctions across Canberra on Saturday.