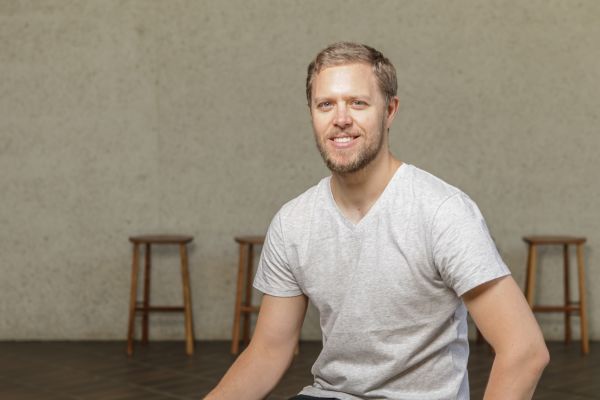 Making history: Canberra furniture designer Rolf Barfoed on creating pieces that last
In today's modern society where much of what we buy is disposable, it's refreshing that some items are designed to last.
More than that they can become repositories of memories to be handed down from generation to generation, according to young Canberra furniture designer Rolf Barfoed.
The 34-year-old believes bespoke commissions crafted in his Fyshwick studio should stand the test of time.
"I want to make heirloom quality furniture that's easy to live with," he says.
"I try to think a few generations ahead; is the design functional, serviceable, convenient? Will people be willing to take care moving a piece to a new house?"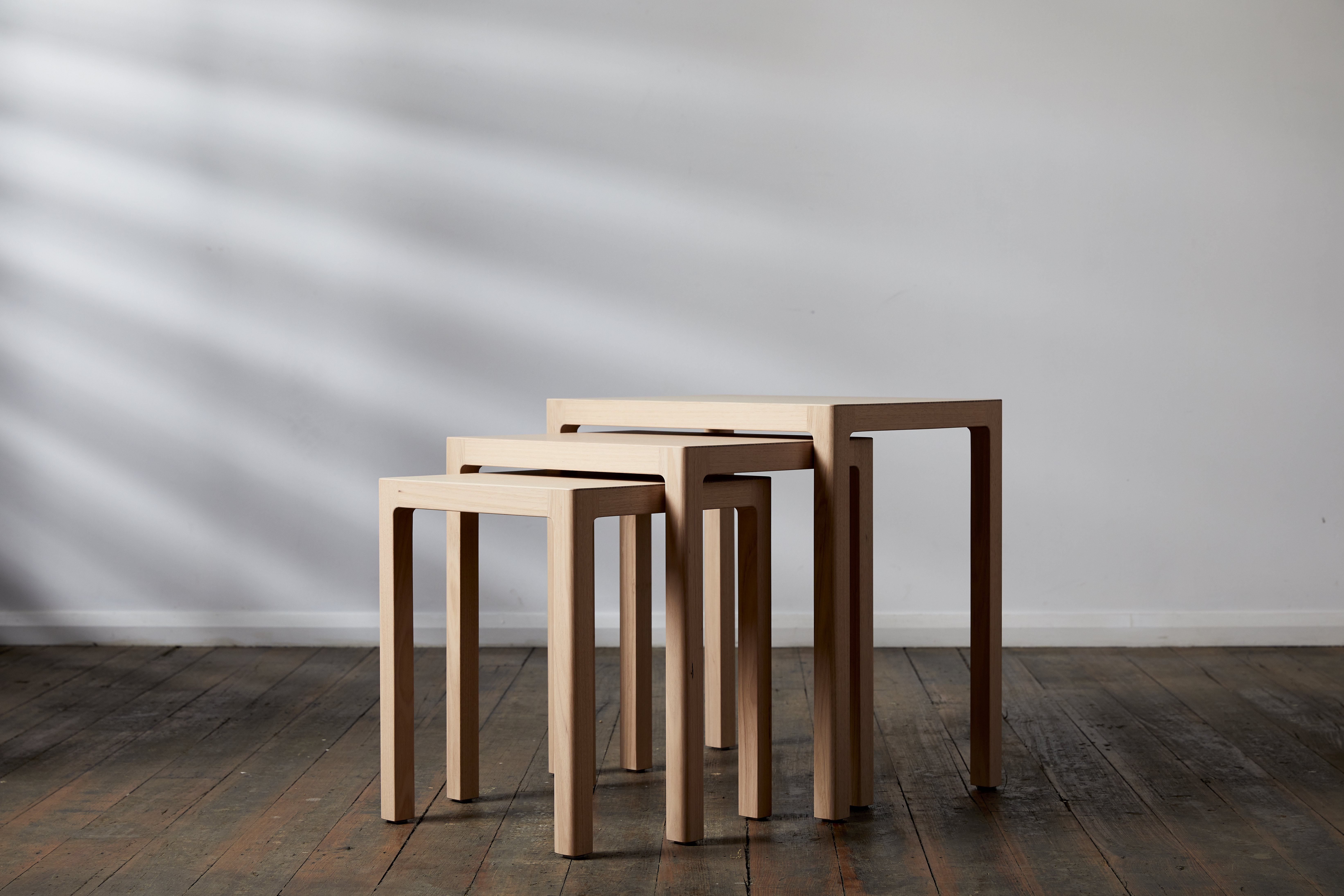 Barfoed and his small team operate from a 540-square-metre warehouse-like space in Geelong Street where the scent of dried timber permeates the air.
Lengths of different types are stacked, end-upon-end: there's plenty of sustainable timber from America – ash, oak and walnut.
"They're typically very easy to work with and come in grades that suit different end products," Barfoed says.
"But we certainly carry plenty of Australian timber, too, including blackwood, sheoak, jarrah and blackbutt."
Around the studio are examples of commissions and commercial orders in various stages of completion from prototype chairs to a sublime lectern, made from recovered oak.
"That will take about 70 hours to complete and reside in a very well-known Canberra heritage building, I just can't say where," Barfoed says.
He estimates his production is around 50 per cent commercial orders, 40 per cent bespoke and some 10 per cent would be "speculative" – crafted for exhibitions, perhaps as award entries or other one-off opportunities.
Barfoed's eventual career as a craftsman began as a child.
"Dad [from whom he draws his Norwegian heritage] had a large garage full of mechanical and carpentry tools and he was often making things," he says.
"I loved to make toy boats and ships. We used to go to Stegbar in Queanbeyan and retrieve off-cuts from the bin."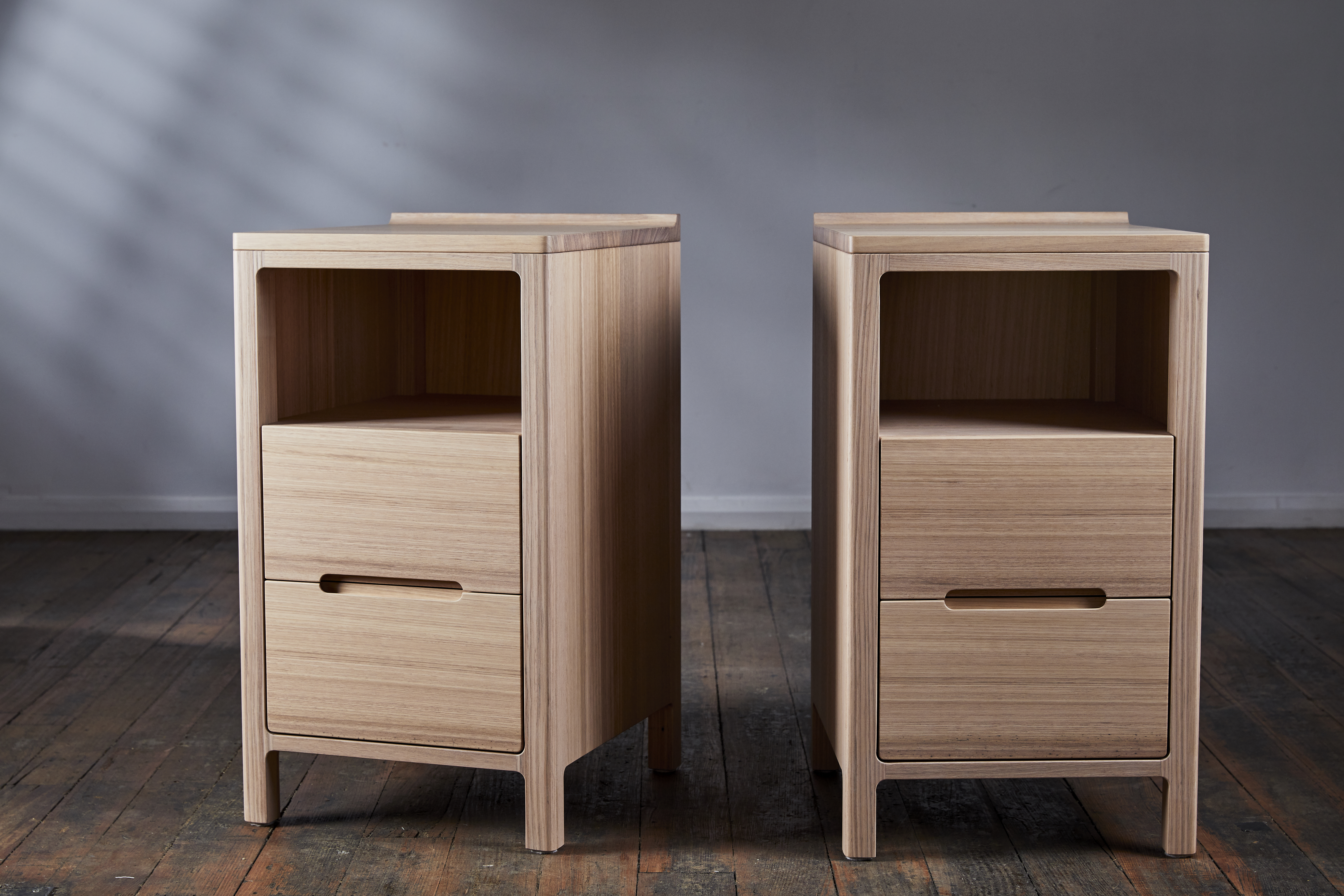 An apprenticeship followed year 12 with a small, family-run cabinetmaking business before Barfoed went onto gain more experience locally and internationally over the next 10 years.
He established his own business around five years ago.
"Being a craftsman is an obsession and not only for me," Barfoed says.
"My team will often come into work during their time-off to explore their own designs and new techniques."
Barfoed identifies his style with the arts and crafts movement while acknowledging the influence of Scandinavian design. But when it comes to work, he has his own philosophy.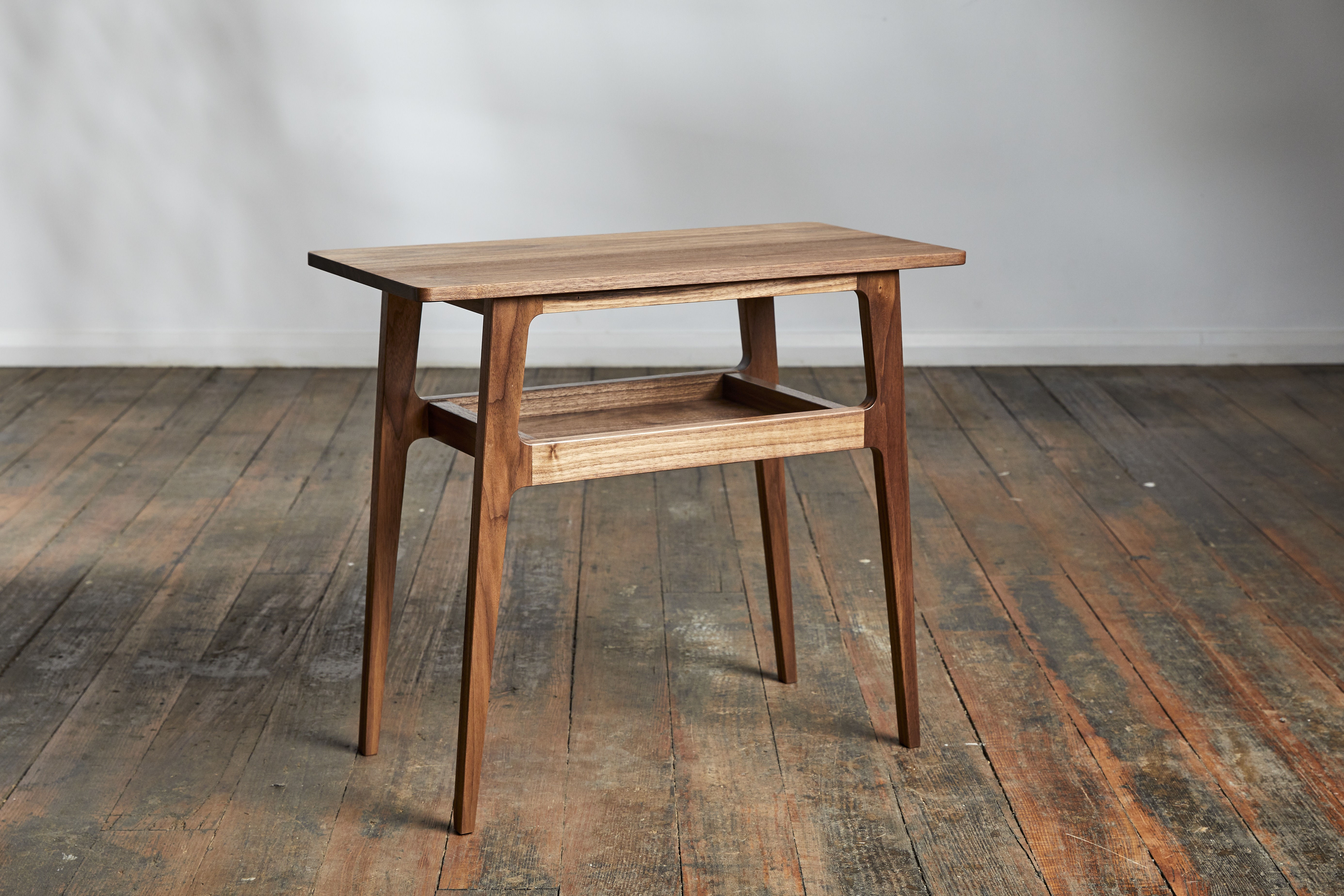 "Commissioning furniture takes effort, creativity and open-mindedness," he says.
"It should be a fun journey in building a brief, commissioning a design, selecting timber and watching the work come to life."
And the cost of a bespoke piece?
"I've never thought of designer furniture as being overly expensive, rather a question of value," he says.
"A stool may cost around $600 and a dining table may start anywhere from about $3000, but it's money well spent when you think it will last generations."