Allhomes House Price Report
Allhomes senior research analyst, Dr. Nicola Powell, walks through the property price changes that have occurred around the country over the last quarter.
Canberra house prices stall while units experience sharpest decline in 20 years
Canberra house prices have stagnated after six consecutive years of annual growth and unit prices have experienced the steepest decline in 20 years, according to Domain data.
The latest Domain House Price Report found Canberra's median house price held flat over the December quarter at $738,933, but unit prices have fallen 6.1 per cent year-on-year to a median of $412,718.
Despite a cooling market, Canberra was one of only three capital cities to not experience a decline in house prices over the year.
"Canberra is the third-strongest Australian capital city, behind Hobart and Adelaide [but] steam has slowly dissipated from the nation's capital throughout 2018," said Domain senior research analyst Nicola Powell.
"Canberra, like all other cities, is being restricted by credit flows, although to a lesser extent than Sydney and Melbourne.
"The fact Canberra house prices have flatlined is probably a better outcome given the change in the lending environment."
Sydney had the sharpest annual decline in house prices at 9.9 per cent, followed by Melbourne at 8.4 per cent. Nationally, house prices fell 6.5 per cent.
In the unit market, Canberra had the third-highest year-on-year fall in the nation with only Darwin and Brisbane having greater declines.
"Canberra continues to have a two-speed housing market, with unit prices recording the steepest annual fall in more than two decades. Heightened development has weighed heavily on unit prices," said Dr Powell.
"In Canberra, we are seeing a compositional change in the type of unit. When you compare the older, established stock versus the new development, we have a very diverse stock now.
"The type of unit, the number of bedrooms, the location, and the quality of the dwellings are all impacting the price."
Owners Corporation Network ACT president Gary Petherbridge said there was a high supply of one-bedroom units with cheaper prices dragging down the overall price.
"From a sale point of view, one of the main aspects is there is now a predominance of one-bedroom units… that means there are cheaper units out there," he said.
Mr Petherbridge also said high rates and land taxes were among the main contributing factors which were creating a divide between performance in the housing and unit markets.
"Investors are exiting the unit market because of the rates and land taxes and going across the border because it is becoming unsustainable in Canberra," he said.
"When you are buying a house, you are also buying the land and therefore you have the opportunity for capital gain.
"In an apartment, you don't have that capital gain opportunity so, in that sense, the rates should take account of the fact you have so much more flexibility in your return from buying a house than you have from buying a unit."
Belle Property Kingston agent Leanne Palmer said the main point of difference between houses and units was the amount of stock on market.
"It's all about supply. If you are going out to look for an apartment, it's quite overwhelming at how many you have to look at to decide which one you want. It's like going into a library and trying to pick a book," she said.
Ms Palmer said there were two components to achieving a better-than-average sale in a stalling market.
"What I have noticed on the ground in the last 12 months was properties are still selling well providing they are priced realistically and presented for sale well. In this market where there is a lot of stock those two things make a big difference," she said.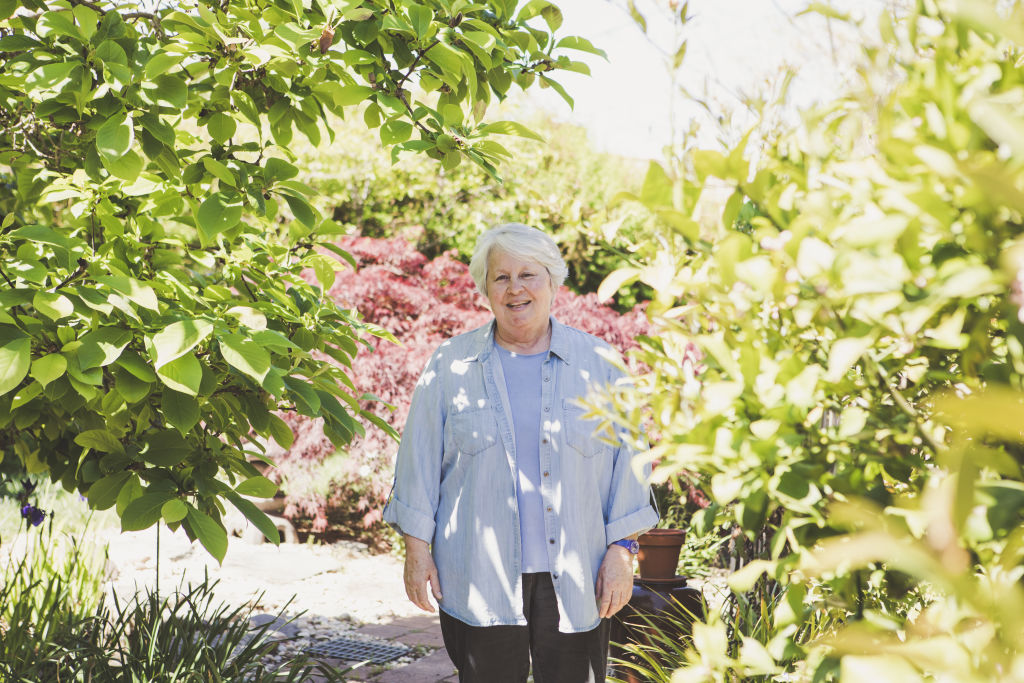 Ms Palmer said these factors helped the sale of Chris Wilson's home in Holder, but the vendor was confident her architecturally designed home would have a successful sale.
"We built it to our own specifications and we built it with environmentally friendly features to make the best of the position, location and the aspect. I knew it was an unusual home to look at and it had a lot of good features. I wasn't worried it wouldn't sell," said Ms Wilson.
"I always thought if the auction did not go well then I didn't have to absolutely sell it right then."
The home sold over reserve at auction in December with four bidders in the competition for the keys. Ms Wilson is now searching for what is often referred to in Canberra as the "missing middle" – a three-bedroom townhouse or three-bedroom ground-floor unit.
"If I am able to buy something for the price it was last year or lower than it was that would be good. I'm not expecting to find something very easily. Those sorts of places are in demand – even in a stagnating market, I wouldn't be surprised if something like that doesn't hold up quite well," she said.