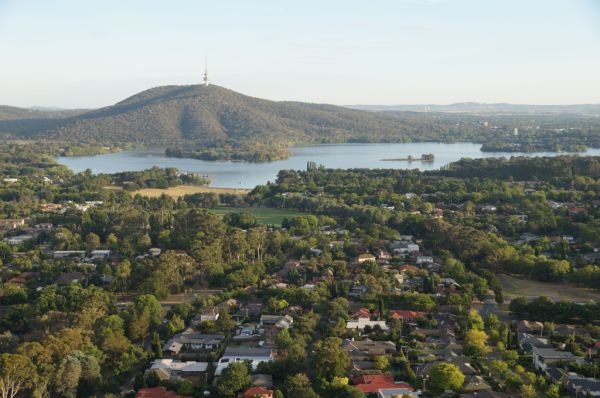 Canberra housing market predicted to be one of the strongest over 2020: Domain
Canberra house prices are predicted to recover from the recent market dip by the end of the year, according to Domain modelling.
Domain's Property Price Forecast report has predicted the nation's capital will finish the year with house price growth of 2 per cent. Over the first quarter of 2019, Canberra's median house price declined 2 per cent.
Canberra is also forecasted to be one of the strongest performing markets in 2020 with expected growth in house prices of between 4 to 6 per cent. Sydney and Brisbane are the only other capital cities expected to have a similar level of growth, at 3 to 5 per cent.
House price forecasts
| | | |
| --- | --- | --- |
| Capital city  | 2019 (six-month change)  | 2020 (annual change)  |
| Australia (combined capital cities)  | 1% | 2% to 4% |
| Sydney | 2%  | 3% to 5% |
| Melbourne  | 1% | 1% to 3%  |
| Brisbane  | 1% | 3% to 5%  |
| Perth | 0% | 0% to 2%  |
| Adelaide  | 1%  | 1% to 3%  |
| Hobart  | 0% | 2% to 4%  |
| Canberra  | 2%  | 4% to 6%  |
Interest rate cuts, banking regulator lending changes and no changes to negative gearing have helped to boost the Domain forecast.
Nationally, house prices are forecast to jump one per cent by the end of 2019 and are expected to rise between 2 to 4 per cent next year.
The forecast for Canberra's unit market is more subdued. Apartment prices are predicted to rise one per cent at the end of 2019, with growth of between one to 3 per cent over next year. The national forecast for units is the same.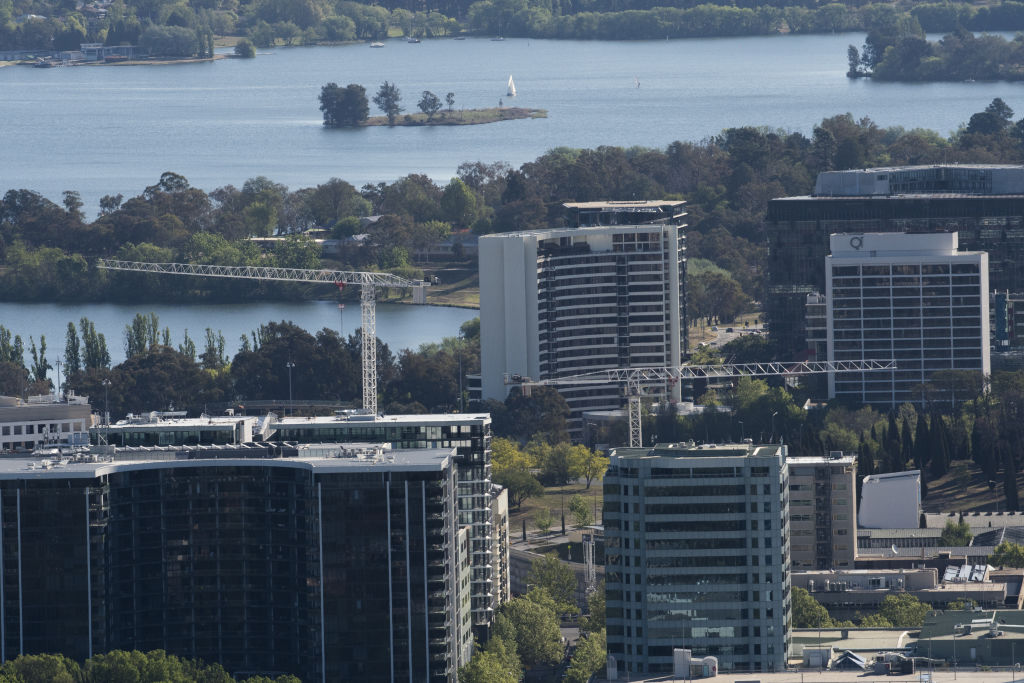 The contrast between house and unit price forecasts in Canberra came down to construction levels, Domain Group economist Trent Wiltshire said.
"Ongoing low unemployment and strong population growth in Canberra will really support price growth but the distinction between houses and units is pretty important," he said.
"Unit prices have been held down due to record rates of apartment and unit construction, and the outlook for that is it's expected to continue and it will keep a lid on unit prices."
Unit price forecasts 
| | | |
| --- | --- | --- |
| Capital city  | 2019 (six-month change)  | 2020 (annual change)  |
| Australia (combined capital cities)  | 1% | 1% to 3%  |
| Sydney | 2%  | 2% to 4%  |
| Melbourne  | 1% | 0% to 2%  |
| Brisbane  | 0% | 0% to 2%  |
| Perth | 0%  | 0% to 2%  |
| Adelaide  | 2% | 1% to 3%  |
| Hobart  | 2%  | 3% to 5%  |
| Canberra  | 1%  | 1% to 3%  |
Over the past five years, house prices in Canberra have grown by 26 per cent, whereas unit prices have only increased by 4.5 per cent, according to Domain. In the first quarter of 2019, Canberra experienced its first annual house price decline in more than six years. 
Mr Wiltshire said the federal election had an impact on Canberra's softening at the beginning of the year, but the result was reassuring for the market.
"Normally a Labor victory is good for the Canberra market but in this case, because of the differing policies of the two parties, the Coalition win will provide more of a boost to the market," he said.
"The election of a Labor government usually contributes to higher Canberra property prices due to the expectation of more public sector jobs, but Labor's proposed tax changes were likely to push prices down a bit further."
Bendigo and Adelaide Bank head of economic and market research David Robertson said the Canberra market was at an "inflection point".
"Canberra's reliable incline and outperformance of other capital cities does appear a fairly well-entrenched trend," he said.
Mr Robertson said continued population growth in Canberra and low unemployment, paired with banking regulator softening and interest rate cuts, would pull the market along.
He said the ACT's incoming stamp duty changes, which will see stamp duty abolished on all properties for first-home buyers under an income threshold, would also add to the market.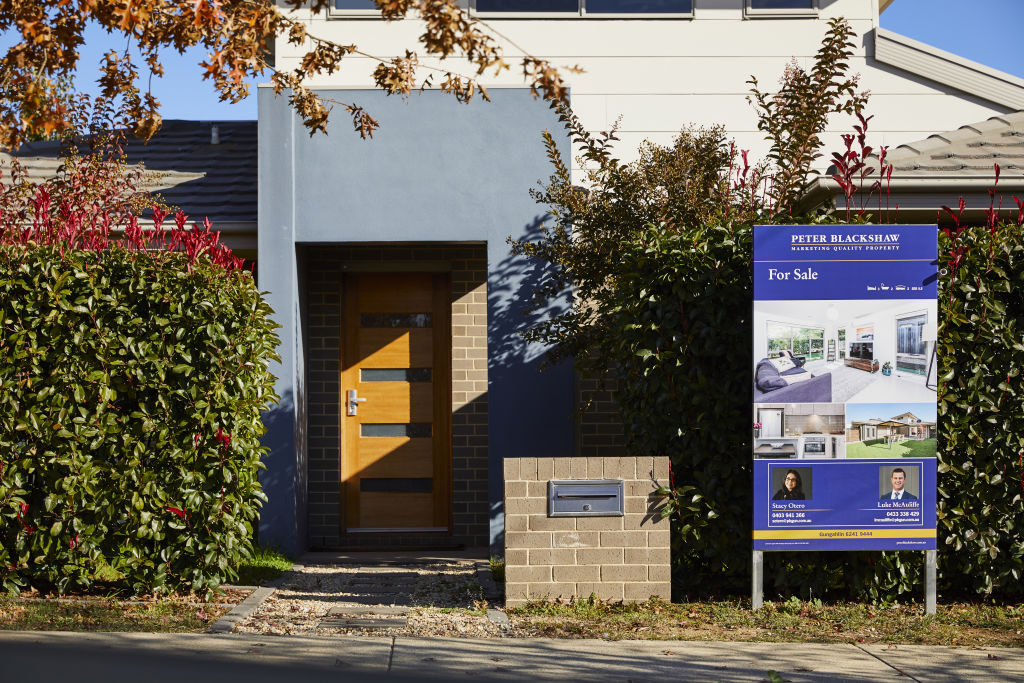 The forecast did not come as a surprise to LJ Hooker ACT franchise owner Matthew Herbert.
"I can't see anything but a reasonably buoyant market over the next year," he said.
Mr Herbert said the Australian Prudential Regulation Authority's decision to relax lending assessments for loans would have one of the biggest impacts.
"The APRA restrictions had more of an effect on the market than what a lot of people realise," he said.
"It was difficult for investors to buy property and just as hard for investors to refinance their existing finances, so that brought a lot of stock on the market.
"For that to be relaxed is a very good thing it will bring investors into the market, and keep investors in the market."
The modelling is based on the most likely future scenario with the key assumptions of two further interest rate cuts this year, an annual growth of 3.5 per cent in household disposable income and a 0.5 per cent growth per quarter in lending to households for dwellings.
According to the report, the downside risks to the forecasts is a global slowdown triggered by a trade war, rising unemployment drive by a construction slowdown and buyers not borrowing in response to lower interest rates.
Upside risks include if investor borrowing picks up faster than expected, unemployment falls, interest rates are cut by more than forecast and sentiment rebounds faster than expected.