Canberra property market to heat up over spring selling season
Lucy Bladen & Ray Sparvell
The start of spring brings with it many things – new flowers, warmer weather, swooping magpies and for the real estate industry, the busiest time of the year.
Each year in Canberra, according to Domain data, the total level of sales stock and number of auctions in the property market over spring exceeds that of every other season.
In 2017, 1544 houses and 870 units were listed in spring and there were 1116 auctions over the season.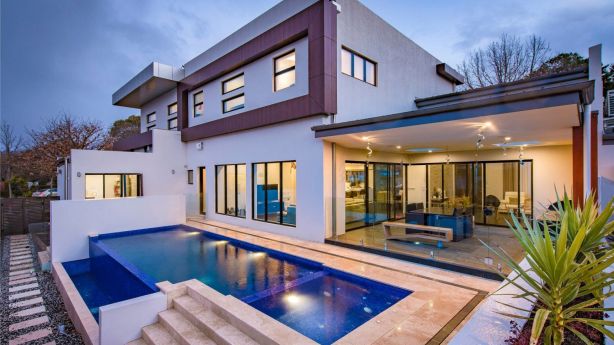 Compare that to winter 2018*, where 1067 houses and 662 units were listed on the market.
New listings over the winter were down year-on-year, however the total stock on market over winter 2018 increased year-on-year over the season.
"As we are approaching spring we are seeing a decline in the number of new listings coming onto market [in Canberra] relative to last year, but what we are seeing on the flip side is an increase on the total stock on market relative to last year," said Domain Group data scientist Nicola Powell.
"This says we are seeing a slowing demand in the market."
In spring 2017, there was a clearance rate of 69.2 per cent for the 1116 auctions.
Over 2018, clearance rates have been gradually declining, with only 60.2 per cent selling under the hammer over winter, and Dr Powell predicts auction performance will not be as strong this spring season.
"I do think we will see a spring performance that is lower compared to last year, but I don't think those conditions are going to be as testing as what Sydney and Melbourne will experience," she said.
"I expect we will see a clearance rate around 60 to 65 per cent … There is less steam in the market compared to last spring with tighter lending conditions taking away an element of the demand.
"Canberra certainly reached the peak for price growth and activity last year. We are not seeing price deterioration but we are seeing a slowing of price growth relative to last year."
Despite this, Canberra agents are preparing themselves for a busy season and say demand remains strong.
Mario Sanfrancesco of Peter Blackshaw Manuka said he has been receiving a strong level of interest from vendors and those looking to acquire new homes.
"The market did slow over the winter season, but the level of activity has ratcheted up very quickly with the advent of spring," he said.
"I'm now in discussion with a number of vendors who are keen to establish the marketing plans for their properties."
He said he also has a number of buyers who have been actively seeking new homes for more than 12 months.
"That reflects the heat of the Canberra market: demand is still higher than supply for detached family homes," he said.
Holly Komorowski of home.byholly said activity is also ramping up for homes in the established suburbs of the inner north.
"It's been really noticeable in the last couple of weeks of winter," she said.
"People have obviously been finalising their decisions to sell and now it's full speed ahead."
She said activity was widespread from Campbell to Downer and buyer inquiries were coming both from beyond the inner north and within it as people looked to upgrade in their own communities.
"Supply is still tight and my advice is that if you find the house you like, buy it," she said.
"Otherwise, you may have to be prepared to wait season after season for that perfect home."
*Data based from auctions and listings from June 1, 2018 to August 28, 2018