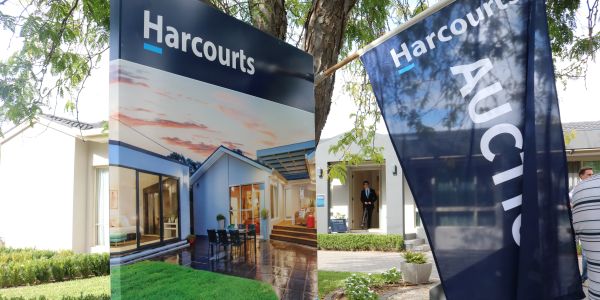 Canberra's biggest property stories of 2018
It's been a big year for the property industry in Canberra – from major development announcements to rising prices, then falling prices and record-breaking sales.
As we farewell 2018, Allhomes has rounded up a selection of the top property stories for Canberra over this year.
Canberra's largest mixed-use development approved by ACT government
Geocon's Belconnen Republic precinct was given development approval in March. The 1.6-hectare site is the largest mixed-use ever site to be approved in the ACT. The $1 billion development will feature 1200 residential apartments alongside a hotel and retail centre. Canberra's tallest building will be included in the development. 
Wee Jasper island listed for sale with a price less than the average Canberra home
While it's not technically in the ACT, a private island in Wee Jasper hit the market with a price range of $600,000 to $650,000 – less than Canberra's median house price. The island was listed in March and went to auction but was passed in. It eventually sold for $700,000.
A letter in the mail resulted in Canberra's third-highest sale
While a trip to the letterbox is usually a mundane activity, for a lucky Forrest homeowner checking the mail resulted in more than $6 million. A passerby left a letter in the home at 4 Ord Street expressing interest in buying it. It sold for $6.45 million, which is Canberra's third-highest residential sale.
After more than 10 years of waiting, the future of Canberra's Section 100 site was revealed
In June, it was revealed Canberra property developer Morris Property Group had purchased the highly contentious Section 100 site, which sat in a state of limbo for more than 10 years. The Barracks is set to have more than 1000 residential apartments. In October, the first stage – One City Hill hit the market.
House rents in Canberra become equal highest in the nation
Domain's June quarter State of the Market report showed Canberra's house rents topped the nation at $550 per week – a record high for the nation's capital. This is equal highest with the median weekly asking rent in Sydney.
Canberra defied the national trend recording six consecutive years of house price growth
While national house prices fell throughout the year, Canberra consistently defied the trend, and in the September 2018 quarter, the nation's capital recorded its sixth consecutive year of house price growth.
New measures for renters were tabled in the legislative assembly
The measures won't be debated until the new year, but they include giving tenants a greater say in having pets, allowing minor modifications with consent, changes in break fees and obligations, and changes to rent increases.
A Canberra suburb experienced a median house price growth of more than 30 per cent
Ainslie's median house price grew by 32.6 per cent in the 12 months to September 2018. The level of growth in the inner-city suburb was attributed to a city rejuvenation – particularly in neighbouring Braddon.
Canberra residence won national luxury home of the year
A Yarralumla home was named National Luxury Project Home ($1 million to $2 million) at the Master Builders Australia Excellence in Building and Construction Awards in November. It was the second consecutive year an ACT home won the coveted award.