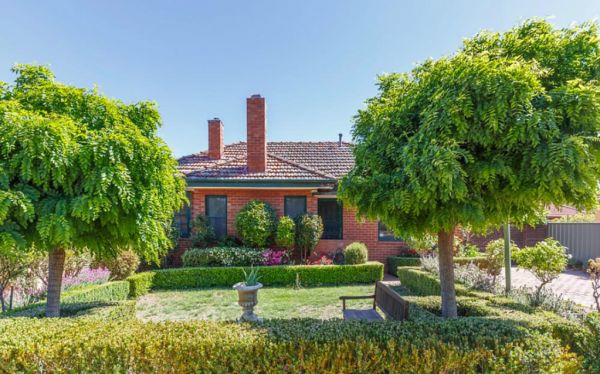 A day in Ainslie: What's driving home buyers to this Inner North suburb
Compared to its neighbour, Braddon, Ainslie is a quiet achiever. The humble suburb is one of Canberra's oldest and is named after James Ainslie who was the first overseer of "Duntroon Station".
Located on both sides of Limestone Avenue, while situated within walking distance of the city, the leafy neighbourhood offers its residents a suburban feel. At the 2016 census Ainslie recorded a population of 5189, so it's definitely a place where you get to know your neighbours.
Old-style red brick-style houses contrast beautifully against the many refurbished homes in the suburb. The abundance of greenery further adds to the picturesque scenery of Ainslie.
The hub of activity in the neighbourhood is situated around its shops in Edgar Street; while small there is plenty on offer with an array of outstanding spaces.
Population: 5189
Median house price: $1.385 million
Median unit price: $1.038 million
4 Leslie Street, $2.45 million
94 Wakefield Gardens, $2.22 million
242 Duffy Street, $1.975 million
15 Foveaux Street, $1.955 million
62 Raymond Street, $1.955 million
Eat & drink
Edgar's Inn. Photo: Chey Bowers
Edgar's Inn describes itself as one of Canberra's best-kept secrets. The pub has a great atmosphere and is nice for a Sunday afternoon drink, with a bit of sports on the side. Edgar's also does breakfast and the Edgar's brekkie roll is to die for.
Next door to Edgar's, Mama Dough. It serves mouth-watering, freshly made wood-fired pizza. Most of its trade is in takeaway, however, they do have limited indoor seating.
Just around the corner is Breizh Cafe which was inspired by Brittany, France. The owners of this gorgeous creperie serve an abundance of sweet treats. The buckwheat crepes are amazing and it is recommended you accompany them with one of the imported ciders for a true French experience.
Freshly made wood-fired pizza at Mama Dough. Photo: Chey Bowers 
See & do
One cannot dismiss this suburb without recognising Mount Ainslie. While Canberra's most famous hiking track also borders Campbell and Hackett, Ainslie can rightfully claim it as its own, considering it is called Mount Ainslie. A walk up here is a strenuous yet calming Saturday morning activity and at the end you are treated with the best view of the nation's capital.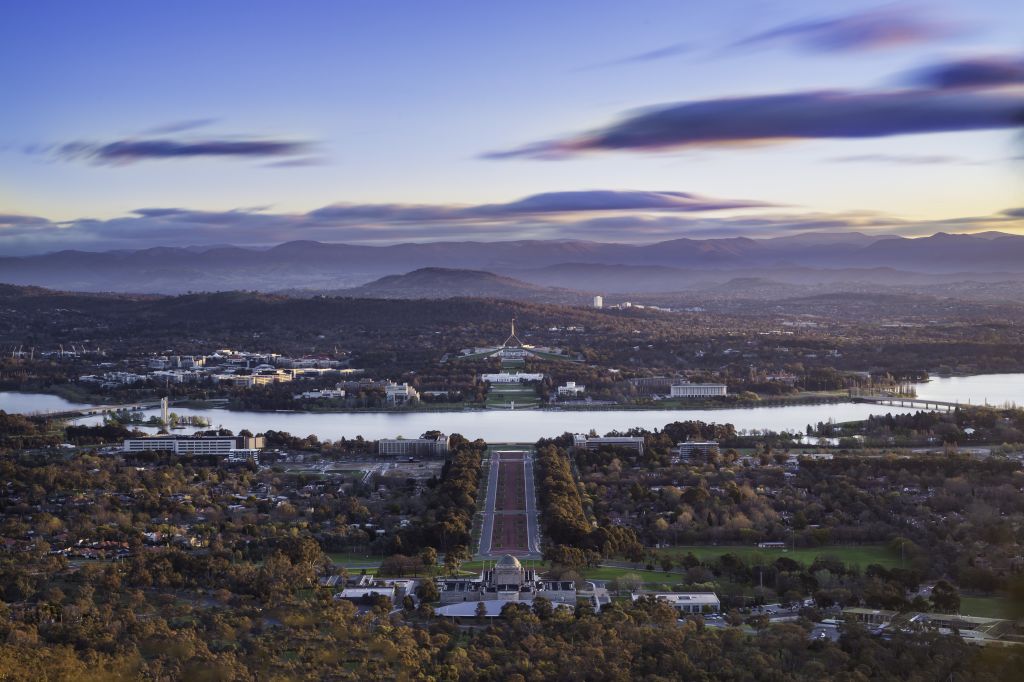 Corroboree Park is the perfect place for a family picnic. It's one of the earliest meeting places in Canberra. The Ainslie Community Hall is also located in the park and is great for social gatherings. A number of classes are also on offer there including martial arts and yoga.
For those wanting to pick up a bunch of blooms, Shop girl Flower girl is your saving grace. It's a boutique that promotes conscious consumerism. One look at the shop's Instagram and you will fall in love with the many products on offer. The boutique specialises in unique handcrafted products, ethical lifestyle products and old-fashioned flower posies.