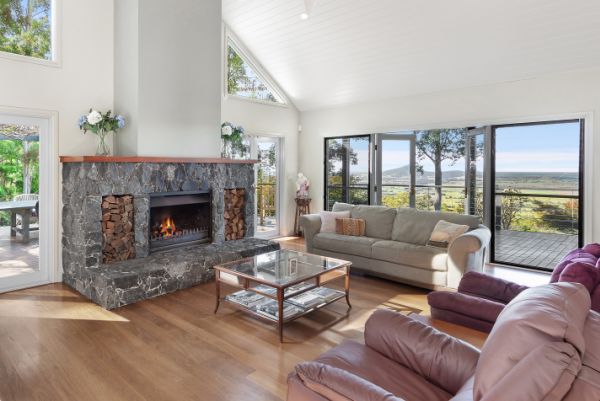 A home for all seasons: Successful bed and breakfast near Berry on the market
They say a picture can paint a thousand words, but a photograph of 160 Red Cedars Lane writes an entire story of a lifetime spent in rural bliss.
Kids running along the wrap-around deck, lazy Sundays spent pottering in the sweeping gardens, the aroma of freshly baked bread wafting from the country-style kitchen.
It's all here, tucked away down a private lane just 15 minutes from historic Berry, with the latest chapter waiting to be written by the next lucky owners.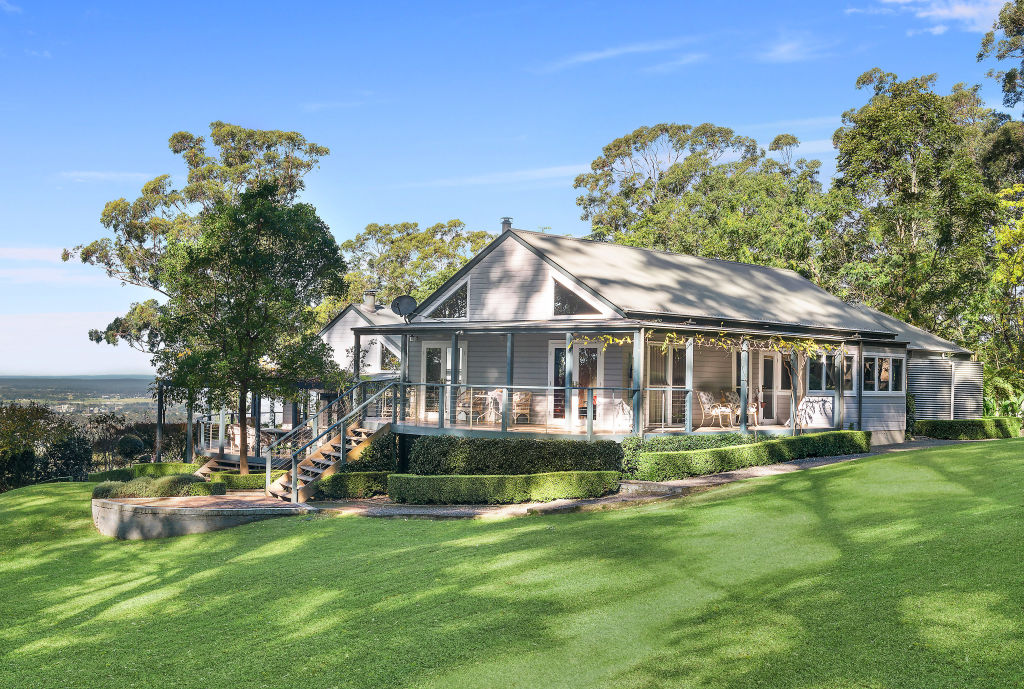 "The experience begins at the main gate as you cross the creek and wind up through the rainforest to arrive on a cleared plateau with stunning district and coastal views," Elders Real Estate Berry agent Tim Goldrick says.
"You see no homes in the immediate distance, but you don't feel isolated."
Built 18 years ago by Russell and Cheryl, Raintree has remained in their dutiful hands ever since. They've lovingly tendered to every inch of the 17 hectares, crafting a manicured garden with box hedges that take you on wistful wanders, lush green lawns you can only find within this pristine climate of the south coast, and just a sprinkling of untamed trees so you still get the feeling of a natural oasis.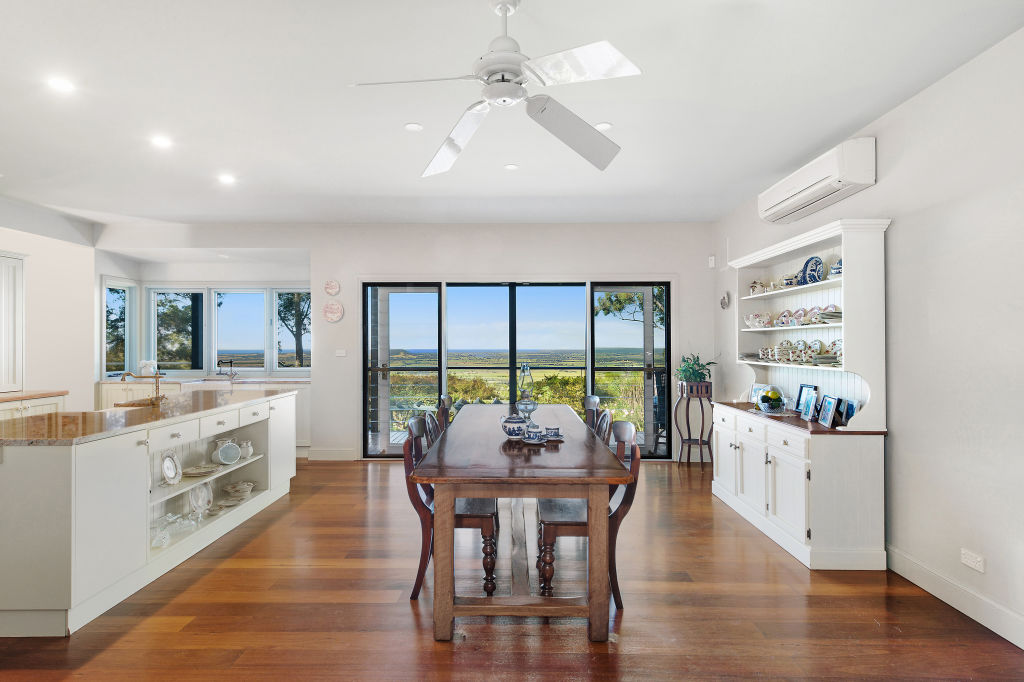 And, looking to the horizon, there's more still to uncover.
"The home features multiple balconies with spectacular views from every angle, be it coastal or rainforest," Goldrick says.
"So, for those looking for a change, you get farms and beaches in one. It's a hard thing to find elsewhere."
The architect-designed home takes the form of two pavilions joined by a glass-walled vestibule. Weatherboard panels clad the exterior and breezy french doors are dotted along the walls, bringing light and air through the interiors.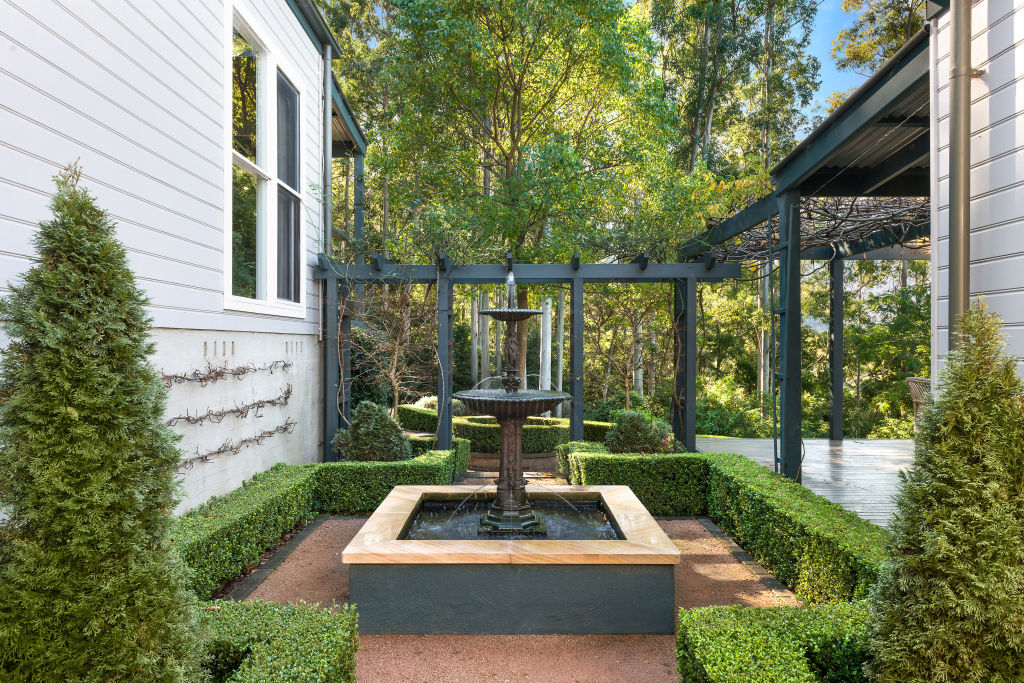 You would think that the two wings would encompass a distinct living space and an outpost to house the three bedrooms, as so many estate homes do, but Raintree's floorplan keeps you guessing, providing a sense of intimacy and togetherness.
"This is a fantastic home for couples who have visitors, or families with teenage or adult children. It would be awesome for those who love to entertain, but also want total privacy," Goldrick says.
"Originally designed as a family home, the property currently operates as a successful bed and breakfast."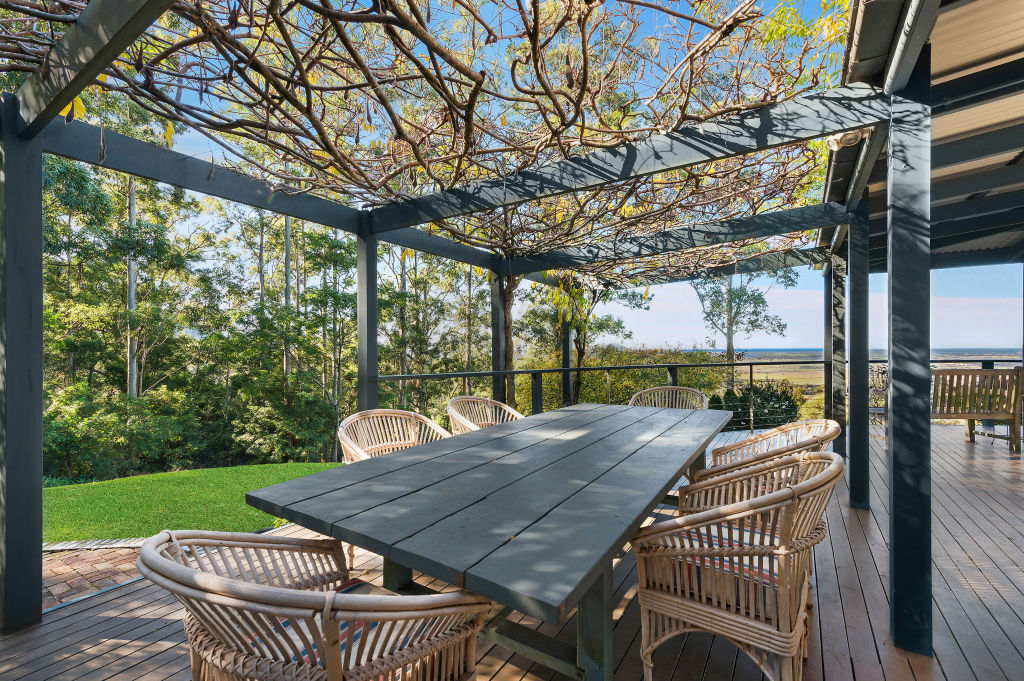 When you take a turn about the sun-soaked rooms you can just imagine being curled up next to the stone-encased wood fireplace with a timber-lined pitched roof above and calling it your living room, if only for a night or two.
Or retreat to the main suite, where a king-sized bed wraps you up for the night after you've soaked away the worries of the day in the soft pink clawfoot tub in the en suite.
If you need any more convincing that this is the home away from home you've always dreamt of, there's a cheeky little bar and cellar just off the second living room, too. We'll pour you a glass and meet you here.
Price guide: $4.2 million
Private sale
Agent: Elders Real Estate Berry, Tim Goldrick 0414 157 794