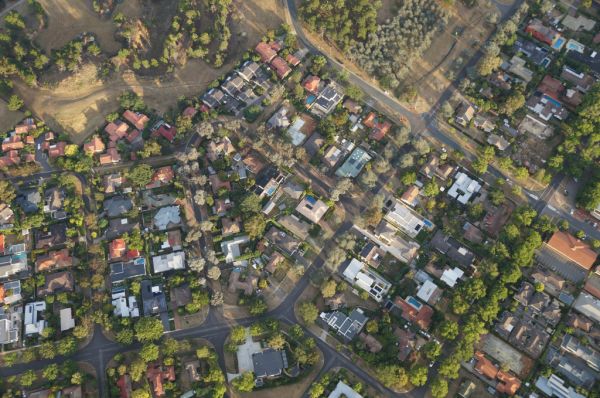 ACT rental reforms to come into effect in November four months before anticipated
Lucy Bladen
twitter
Editorial producer
The ACT government has announced that reforms to the tenancy act will come into effect next month – four months before the changes were expected to be made law. 
From November 1, tenants who sign leases after this date will have a greater say in having pets and making minor modifications, and it will be harder for landlords to increase rents beyond CPI.
The bringing forward of the changes has blindsided those in the industry.
"The notice period announced may result in both landlords and tenants not having a full understanding of the legislation and subsequently their responsibilities as no education program has been undertaken by the ACT government," Real Estate Institute of the ACT director Craig Bright said.
The ACT government did release a factsheet today but Mr Bright said it failed to address the consequences for non-compliant tenants.
"The ACT government fact sheet released today is comprehensive in the details of a landlord's responsibilities under the new legislation, however, it fails to comprehensively explain the ramifications for tenants should they not comply with legislative requirements," he said.
The reforms to the Residential Tenancy Act were tabled in the ACT legislative assembly in October last year and were passed in February. Originally, they were meant to come into effect in March 2020.
Mr Bright said landlords were concerned with the new formula for rent increases based on the CPI.
"Many increased cost factors, including rates, land tax, insurance and maintenance impact the amount of rent charged by landlords," he said.
"The main concern for landlords is the formulated rent increase allowable will not cover the combined increase of outgoings to sustain their investment property."
It comes as the ACT government last week introduced amendments to the rental legislation which allowed tenants to terminate fixed-term leases if they moved into social housing or aged-care facilities.
"Amendments will also ensure that tenants only have to pay a maximum of two weeks' rent in advance, allowing them more flexibility by easing cost-of-living pressures," attorney general Gordon Ramsay said.
"Furthermore, there are important changes which strengthen the way in which the ACT Administrative Tribunal can alter tenancy agreements in family violence situations."
The changes also introduced protections for landlords whose properties were used for illegal activities.