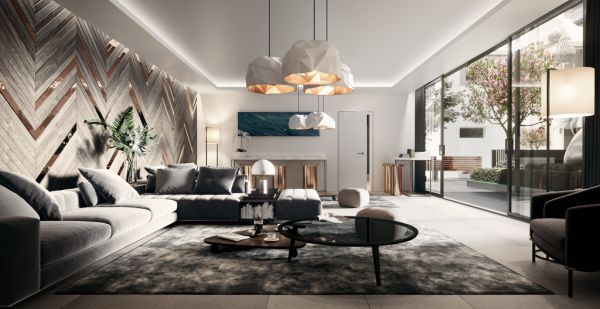 'Atrium space in the centre of the building': Campbell adds to its line-up of new developments
Set on the original head office that John Hindmarsh built back in the 1980s is developer Hindmarsh's latest boutique offering, Seventy One.
Made up of 71 apartments and seven townhouses, the layouts range from one and two-bedroom loft apartments to executive three and four-bedroom homes, as well as a penthouse.
Designed by award-winning COX Architecture, the Campbell development brings together liveability, functionality, quality and timeless appeal.
"Seventy One is a legacy project for Hindmarsh," says agent Simon Phillips of Hindmarsh.
"It was important for us to capture some of the early architecture in the building. We included a wonderful atrium space in the centre of the building that will provide natural light to multiple apartment facades, cross-flow ventilation to most of the apartments and a communal space for all residents to relax, dine, and socialise."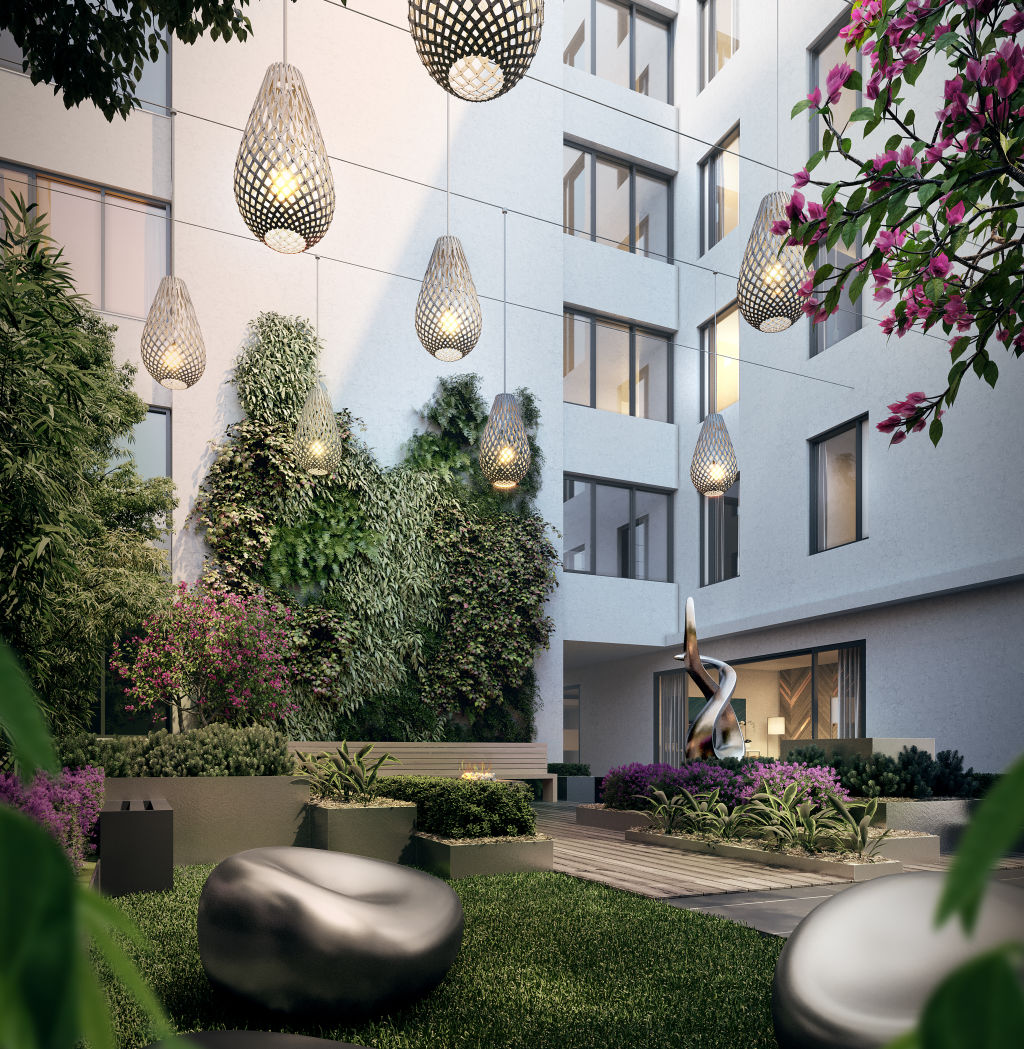 Every detail, no matter how big or small, has been carefully considered inside each of the homes.
For example, the windows have been placed to ensure they maximise the building's incredible views across Canberra. Built-in day beds have been included in the homes to give residents a pleasant spot to soak in the sun, while gardens in the majority of apartments fronting Constitution Avenue allow residents to connect with the outdoors regardless of the season.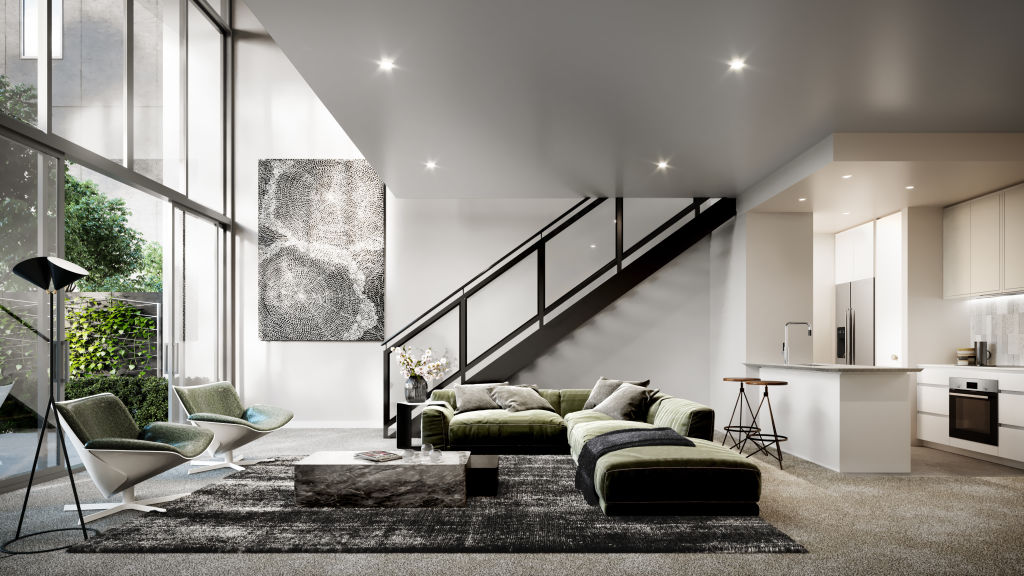 The seven townhouses, named the Signature Collection, have their own street frontage and offer a generous amount of living space with 200 square metres internally and another 79 square metres in the courtyard.
But the best part is their flexible "your room" concept, which allows buyers to tailor the room to suit their needs. Be it a retreat, a self-contained studio, a wine cellar, games room, home shop or office, the sky (or ceiling) is the limit.
"Seventy One provides a multitude of spaces to relax and entertain in, with access to a private dining room and private lounge room, rich in colour and texture, that will provide the ultimate dining and lounge experience," says Phillips.
"These spaces connect to the atrium and entertaining area, with barbecue, pizza oven and external landscaped area with gas firepit for use all year-round.
"Our research, public consultation and purchaser feedback have all indicated that the inclusion of pools and gyms are not desired in this development, and it obviously keeps the body corporate fees very low."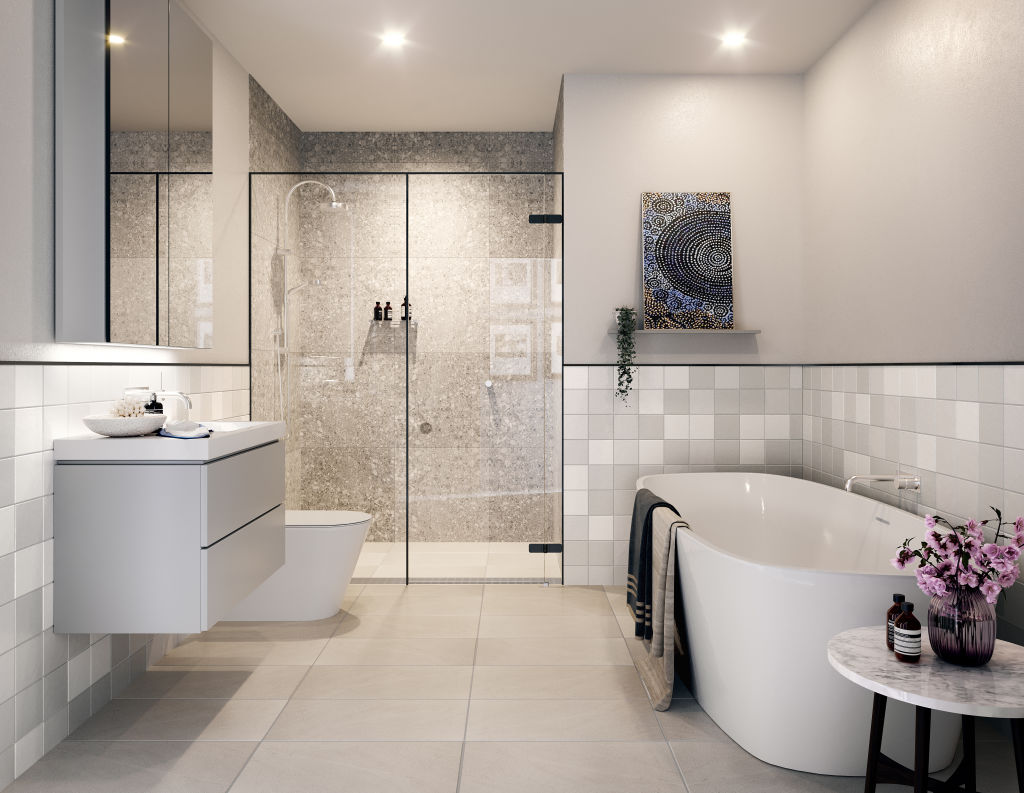 Located on iconic Constitution Avenue in the heart of Campbell, Seventy One is with walking distance to Lake Burley Griffin, the National Convention Centre, War Memorial, Mount Ainslie, and the CBD.
"The location will give residents access to unparalleled views of Canberra, a number of new amenities and easy access to a major transport hub, shops, cafes and national icons," says Phillips.
Expected completion is early 2022.
71 Constitution Avenue, Campbell
Price guide: $434,000-$839,000
Agent: Hindmarsh, Simon Phillips 1300 764 501