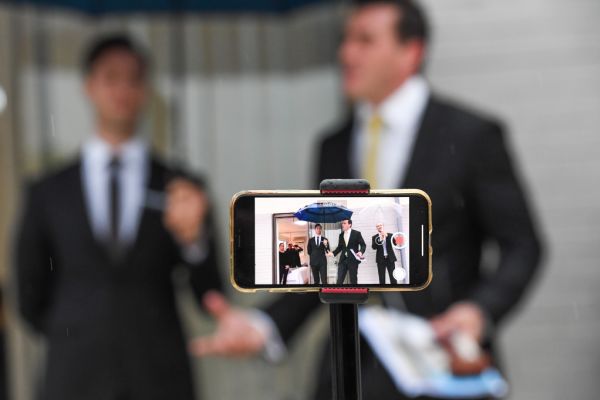 Auctions and inspections in Canberra move online as lockdown starts
Canberra's property market is in a rush to move online after the ACT government announced it would go into a snap seven-day lockdown from Thursday night.
This is the second time the real estate industry has had to adapt to digital methods after the local government banned in-person open home and private inspections and on-site auctions on Thursday. The last time the industry moved to online practices was in March 2020.
ACT chief minister Andrew Barr said the lockdown would last for seven days from 5pm on August 12, following one new case of coronavirus in Canberra.
"This is by far the most serious public health risk the ACT has faced in the past 12 months, and that's why the ACT is introducing a strict lockdown in response to this positive case," Mr Barr said.
"We have said throughout the outbreak in Greater Sydney that we would act quickly and decisively. We have seen that a short and immediate lockdown limits the potential spread of the virus and is the best path to avoiding longer and more damaging lockdowns."
As news of the lockdown hit the property market, agents planning for a weekend of auctions in the capital – there are 74 scheduled for Saturday – rushed to alert sellers, interested buyers and prospective tenants of the changes.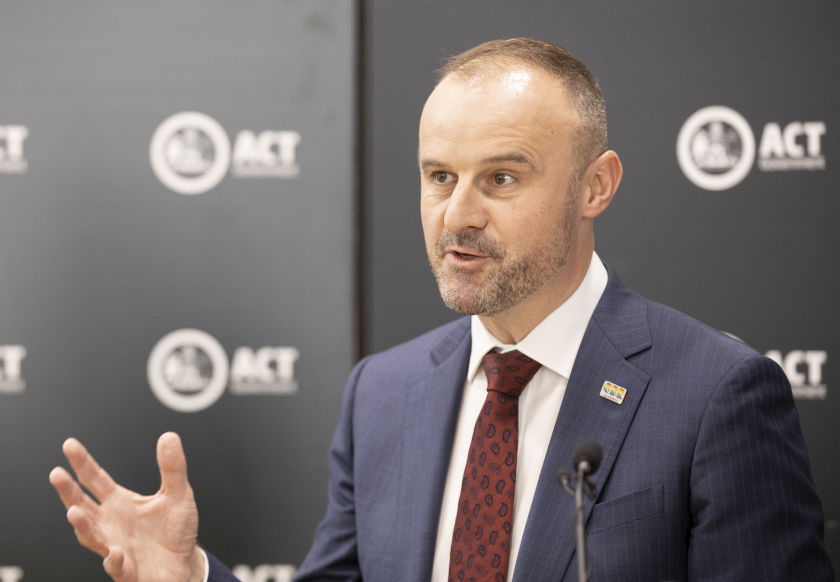 "We already have agents out and about filming house tours [before 5pm] to be able to send to people so they can view it remotely," said Blackshaw Real Estate managing director Andrew Chamberlain.
Pent-up demand among buyers in Canberra has contributed to a booming auction market, with the capital recording clearance rates above 80 per cent every month since the start of the year. The city also recorded an auction clearance rate above 80 per cent this past weekend.
"Being two days out from the busiest auction days of the week, I think the buyers who were interested in purchasing a property this weekend will likely try to purchase them prior to auction," said Domain chief of research and economics Nicola Powell.
"So, in terms of the auction clearance rates, I think it'll still be healthy for Canberra, but it'll be supported by a lot of properties selling prior to auction," Dr Powell said
The announcement comes as no surprise to Mr Chamberlain, who has been "anticipating this for the past couple of weeks".
"We've been thanking our lucky stars that we've been able to escape any sort of lockdown up until this point, but this is not a surprise for us, and it will be a seamless transition to move our productions virtually."
Blackshaw has five auctions scheduled for Saturday, which Mr Chamberlain said would go ahead online, "unless the seller opted to sell prior to auction".
New property listing numbers were likely to dip slightly next week, but that should lift once lockdown ends, Dr Powell added.
"One of the things we can learn from lockdowns is that it delays the decision to sell, but it doesn't change their decision because it's a big life choice to make," she said.
"I think a big concern would be whether this seven-day lockdown will continue and as we know, these can unravel into much longer periods of lockdown, and if it does increase beyond seven days, it will have a bigger impact on Canberra's real estate market."
Meanwhile, across the border in Queanbeyan, private one-on-one inspections will continue as long as face masks are worn. On-site auctions have moved online.
The Real Estate Institute of Australia ACT has told Allhomes that further discussions regarding the real estate industry are continuing.