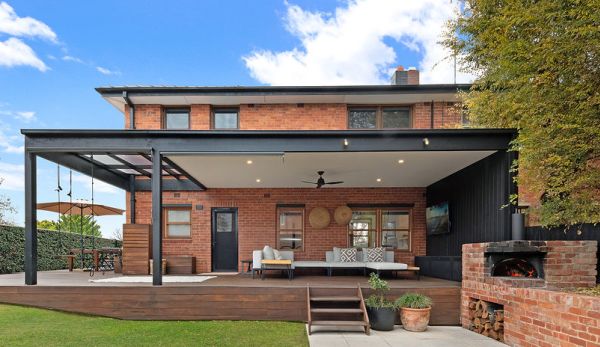 Before and after: 10 renovated homes for sale in Canberra
If the last year taught us anything, it's that our homes have become our place of work, our playground and our own little sanctuaries, with many home-owners renovating their properties to accommodate the changing household dynamics brought on by the pandemic.
Data from the ABS showed the value of loans for alterations and additions was up 66.7 per cent in the three months to April 2021, compared with this period a year ago.
"Households have diverted funds that would have typically been spent on overseas travel into buying a new home or improving their existing one," said Housing Industry Association economist Angela Lillicrap.
Whether you're looking for a revamped gem or inspiration for your own project, we've rounded up the top 10 homes that are on the market having gone through a stylish renovation in the capital.
Auction: 12:30pm, June 26
Agent: Hayman Partners, Brett Hayman
Private sale
Price guide: $1.1 million
Agent: Independent Our Team, Aaron Lewis
Auction: 12:30pm, July 10
Agent: Agent Team Canberra, Steve Lowe
Auction: 9:45am, July 3
Agent: McGrath North Canberra, Kris Hellier
Auction: 10:30am, July 3
Agent: Blackshaw Woden, Anthony Weston
Auction: 9am, July 10
Agent: Luton Properties Weston Creek and Molonglo Valley, Tim and Justine Burke
Auction: noon, July 3
Agent: Purnell, Nick Purnell
Auction: 10am, July 3
Agent: Block Real Estate, Tim Mardiyants
Auction: 10am, June 19
Agent: The Property Collective, Jacob Stanton
Auction: 10am, July 10
Agent: LJ Hooker Manuka, Stephen Thompson