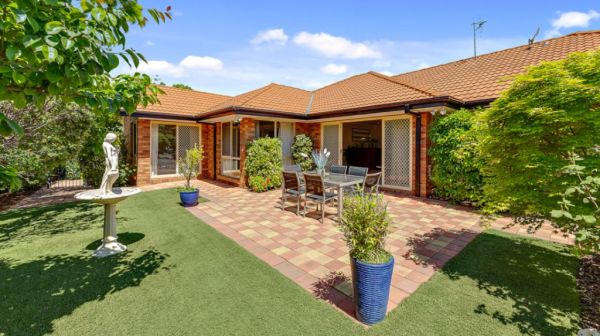 Canberra auctions: Curtin home sells for $1,315,000 under the hammer
A four-bedroom property in Curtin sold under the hammer on Saturday morning after eight registered parties fought for the keys in a bidding war that pushed the price to $1,315,000.
The residence at 75 McCormack Street was knocked down in 2004 and rebuilt by the current vendors, with a spacious kitchen, built-in bar and indoor-outdoor living.
"It was a really great home that attracted a number of people throughout the three-week auction campaign," said selling agent Mark Larmer of Independent Inner North & City.
Mr Larmer said just under 100 people walked through the property with some returning for a second and third inspection.
"All the people who registered on the day visited the property frequently," he said.
"We listed the price guide on the listing, so what that meant was we were only talking to people who were genuinely interested and able to buy the property for around the $1.2 million mark."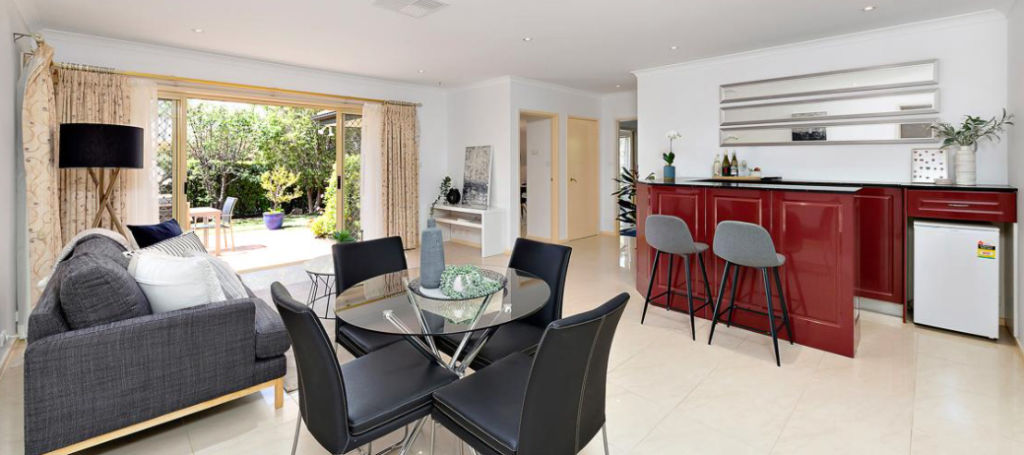 Bidding kicked off at $1 million and quickly made its way up to $1.2 million. From here, bidding continued in $25,000 increments before the stride shortened to $10,000 and $5000 offers.
The hammer eventually fell at $1,315,000 to a family who had moved back to Australia amid the pandemic.
"The new buyers returned from overseas earlier this year because of COVID and have been renting a property in Bruce until they were able to find a home of their own," Mr Larmer said.
"They wanted something in the Curtin area because they lived here previously. It's a really good suburb."
According to the latest Domain House Price Report for the September quarter, Curtin had a median house price of $970,000 over the past 12 months, an increase of 7.2 per cent from the previous year. This latest sale surpassed the suburb's median house price by $345,000.
Mr Larmer said the residence was on the market earlier this year under a different agency but, after failing to reach a sale, was later listed with Independent.
"When marketing a home, it counts to do little things like style the home, make sure maintenance is up to scratch, take good photos and all the nitty-gritty details that some sellers don't realise make that difference," he said.
"Even in a strong market, it's not enough to say that the home will sell itself because that's not the case. Presenting a home makes a world of difference."
Meanwhile, further west, a four-bedroom property in Coombs passed in on a vendor bid of $1.55 million.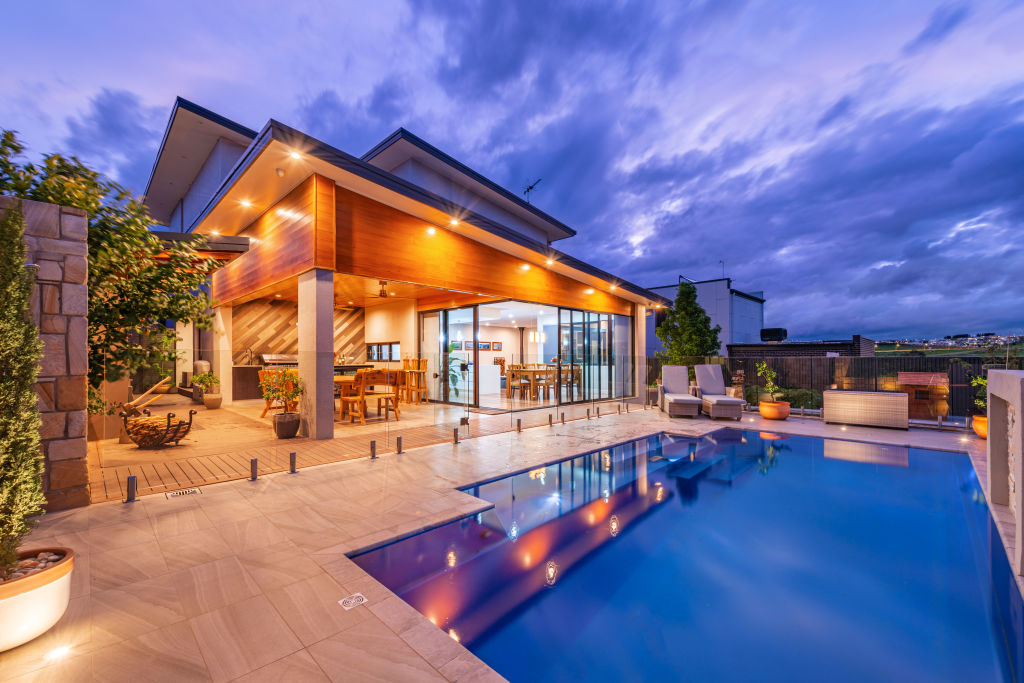 The property at 10 Kilgariff Street is an entertainer's delight that features multiple living areas, an expansive deck and pool, built-in firepit, barbecue and a bar fridge.
A $1.2 million bid kicked off the proceedings before it was countered by a $50,000 increase. The opening bidder then pushed the price to $1.3 million before the second bidder came back with another $50,000 offer.
From here, the sale halted for a short time before auctioneer Michael Potter of Michael Potter Real Estate came back with a vendor bid of $1.55 million.
Unable to encourage any more offers, the property passed in.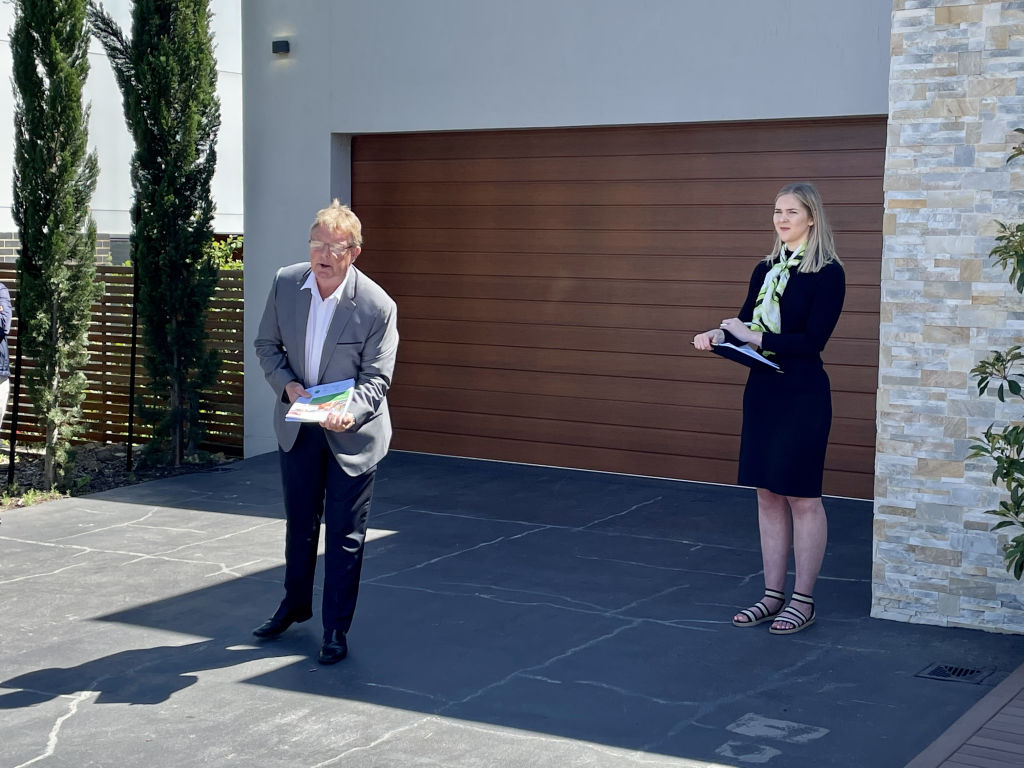 Listing agent Sam Vachaspati of Civium Property Group Residential said the highest bidder was unable to reach the reserve needed to sell the home and the property would now be listed via private sale for $1.6 million.
"We had a few people pull out at the last minute and a number of prospective buyers who didn't have their finances in order," Mr Vachaspati said.
Over the course of four weeks, the property was inspected by more than 90 groups. Close to 200 people walked through, from young couples to large families, Mr Vachaspati said.
"I'm pretty confident that we'll get some buyers for this home very soon … we know there are a number of buyers who are very interested," he added.