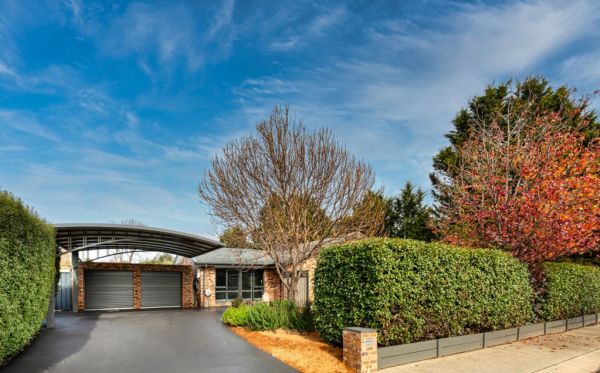 Canberra auctions: Loved family home in Florey sells for $1.31 million
A well-loved family home in Florey sold under the hammer on Saturday for $1.31 million when a third bidder disrupted what was a two-horse race. 
The four-bedroom residence at 2 Ennor Crescent sits on 961 square metres of land and was a perfect home for the vendors who had lived there for years, said selling agent Jonny Warren of Jonny Warren Properties. 
"Twenty-three years, three months and one day. That's how long [the owners] have been in this beautiful home," he said.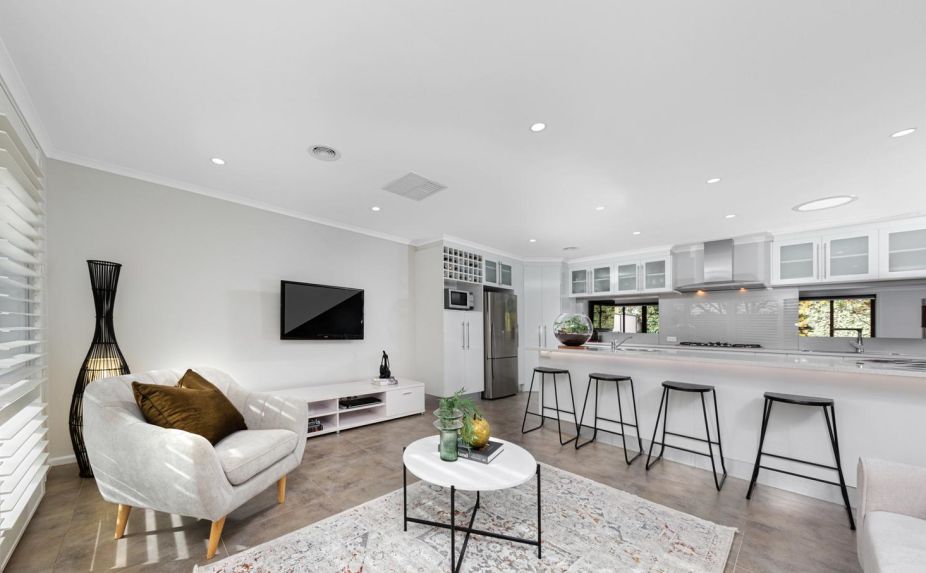 The sale opened at $1.1 million, then two registered bidders took the price up in increments of between $5000 and $50,000 until it reached $1.28 million, and the home was announced to be on the market. 
A third bidder then entered the auction for the first time with a $1.3 million bid, which a previous bidder then countered with $1.303 million. 
The third bidder then bid $1.31 million, and with no further offers made, the hammer fell.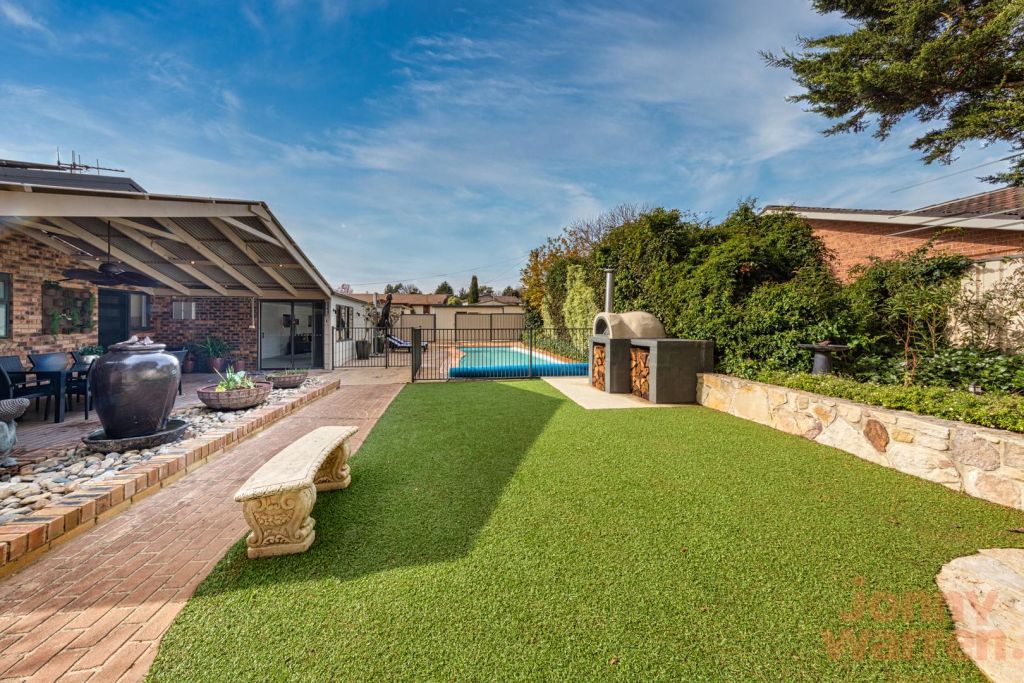 Following a successful campaign in the lead-up to the auction, Warren said he had expected it all to play out as it did. 
"We always thought we'd have about five [registered bidders] but we ended up having seven in the end," he said. 
"Over the campaign, we had over 80 inquiries and inspections and sent out a few of the contracts for the home.
"Four of the registered bidders also viewed the home four or five times, so we knew it would be a good one today."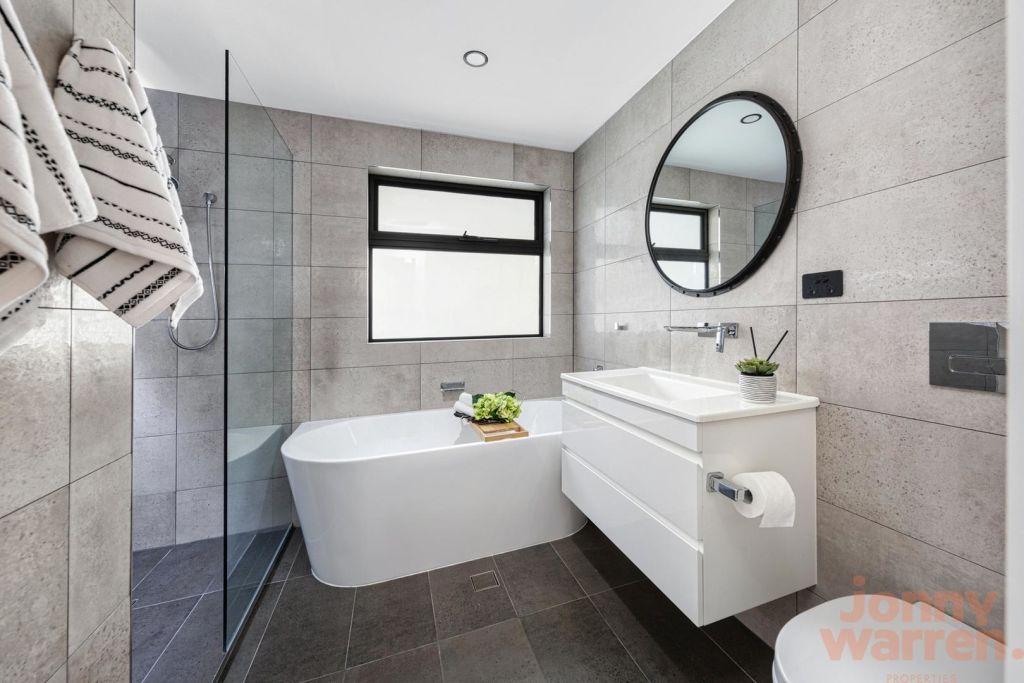 With the majority of the auction focusing on the two initial bidders, the third and final bidder "came out and surprised right at that last minute", Warren said. 
"She was very sneaky popping in at the end there," he said. "She had visited the home four times herself, and didn't really give too much away when we were getting our feedback calls, she just said, 'I'll be there.'"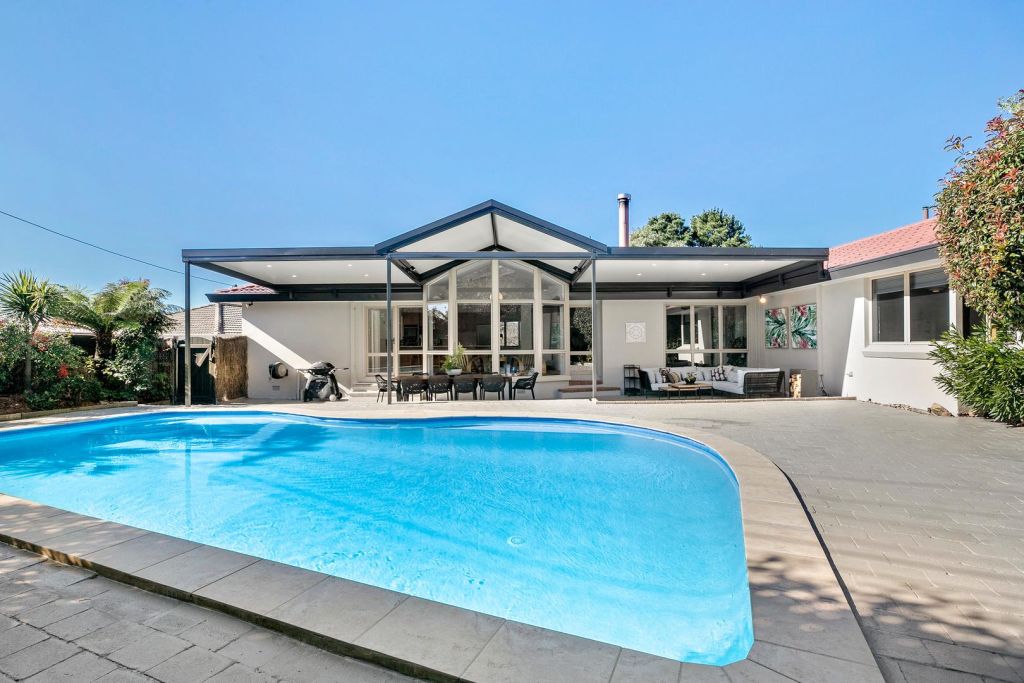 Elsewhere, another four-bedroom home at 10 Cherry Place, Pearce, sold at auction for $2.02 million, said selling agent Jonathan Charles of Independent Woden. 
Also with seven registered bidders, the atmosphere and lead-up to the auction were "fantastic, actually", Charles said. 
"I think in total we had over 90 groups come through throughout the campaign. The lead-up was strong, and there was a good level of interest for a beautiful home in a quiet cul-de-sac in the foothills of Mount Taylor in Pearce. It's quite a sought-after area."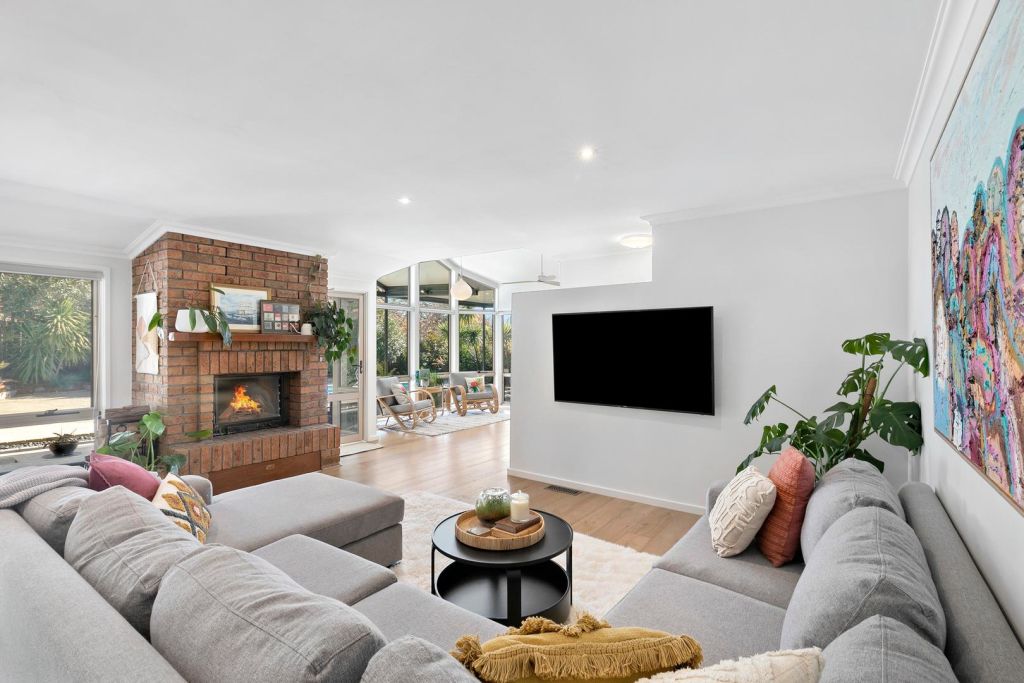 Charles said that reaching the higher number of registered bidders came as a small shock, given the impossibility of reading the current market.
"I think we got more than what we thought, so we were a little surprised," he said. 
"We weren't extraordinarily surprised, but it's currently quite hard to know exactly what is going to happen. 
"But the owners are happy with the result, and the new purchasers are as well. It was a perfect storm."