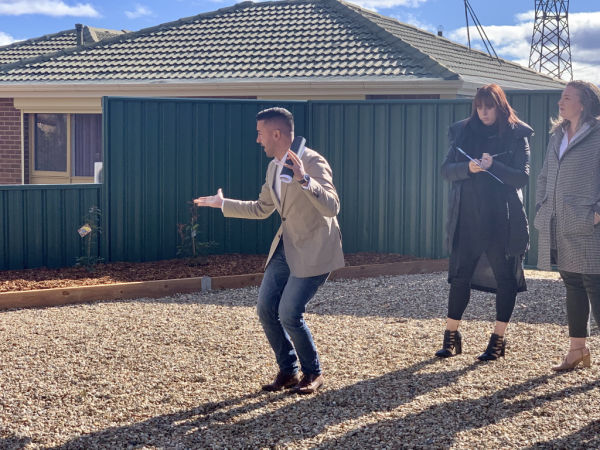 Canberra auctions: MacGregor home sells under the hammer for $857,000
It's not every day you buy a family friend's house, but one buyer did just that when they fell in love with their friend's home in MacGregor and bought it for $857,000 under the hammer.
The auction of the four-bedroom house at 19 Alleyne Close attracted more than a dozen people on Saturday morning, including four registered bidders.
Bidding for the property kicked off at $750,000 and increased in $25,000 increments until it reached $825,000, thanks to two parties.
From here, the price increased in $10,000 increments before bidding reached a lull at $855,000.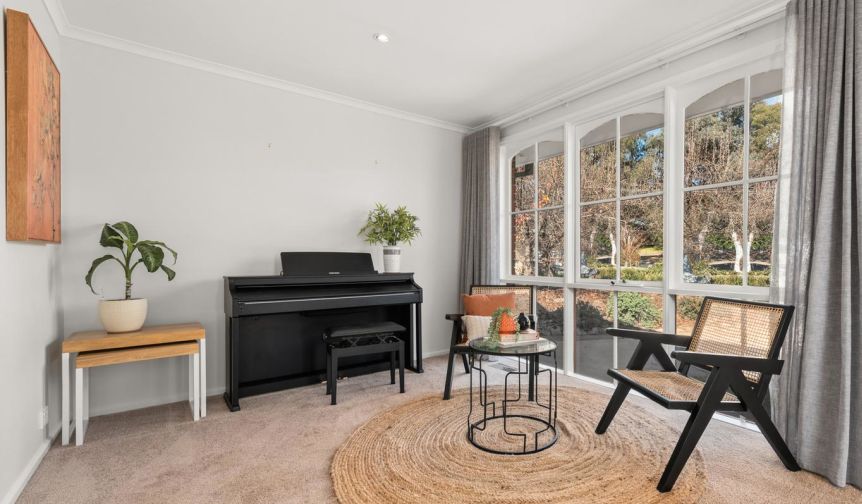 After a moment, the highest bidder increased their offer by $2000, which was all it took for auctioneer Jason Roses of Verv Property to drop the hammer and for the new home owners to erupt in cheers and tears.
Selling agent Alysia Walsh, also of Verv Property, said the sellers decided to part with the home after they purchased a Wanniassa residence earlier this year.
"The eventual buyers were friends with the sellers and had been to the home a few times prior to [the sale] so they were familiar with the house," Ms Walsh said.
"When it came to market, they visited as buyers and eventually bought it."
She said the sales campaign had attracted a number of families looking to upsize.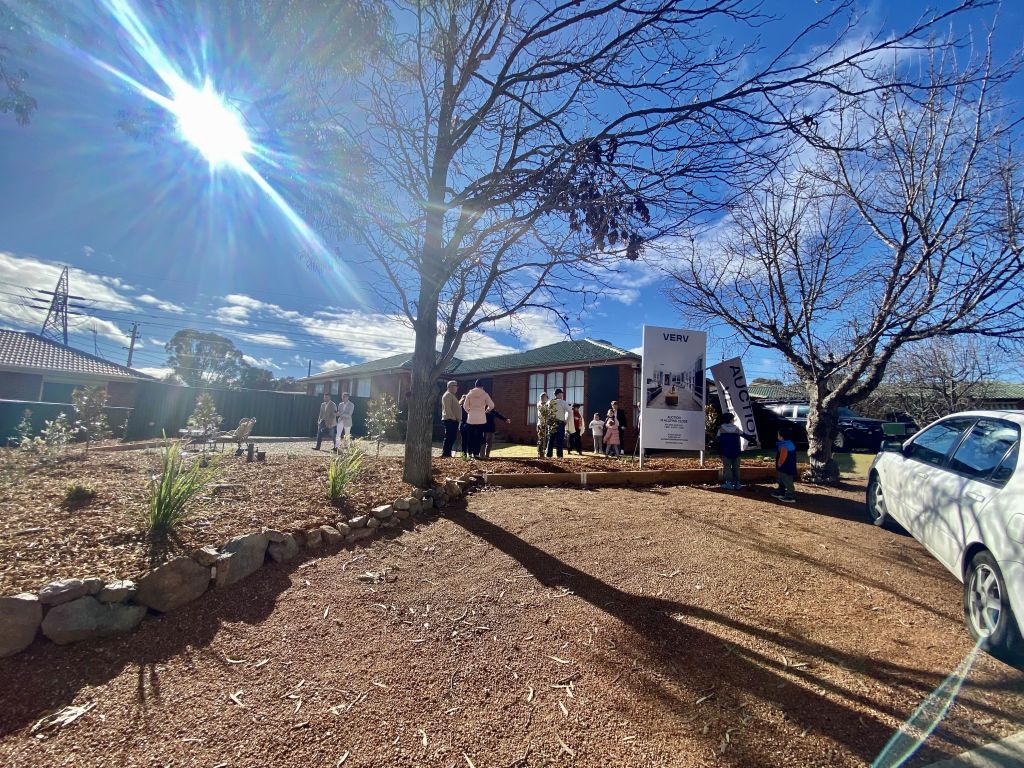 "The very first open for inspection was on a freezing-cold Canberra morning. It was three degrees and close to 30 people came through," she said.
"I think that speaks volumes about how the market is looking at the moment. It's been a bizarre 12 months of property price growth and I think we'll continue to see that, but at a more steady pace moving forward."
Meanwhile, further north in Harrison, a four-bedroom property at 32 Eric Mawson Street sold for $1.281 million at auction.
Selling agent Kostya Logvinov of Harcourts Belconnen said he wasn't surprised by the million-dollar result as it was a spectacular property that had attracted a lot of attention throughout its auction campaign.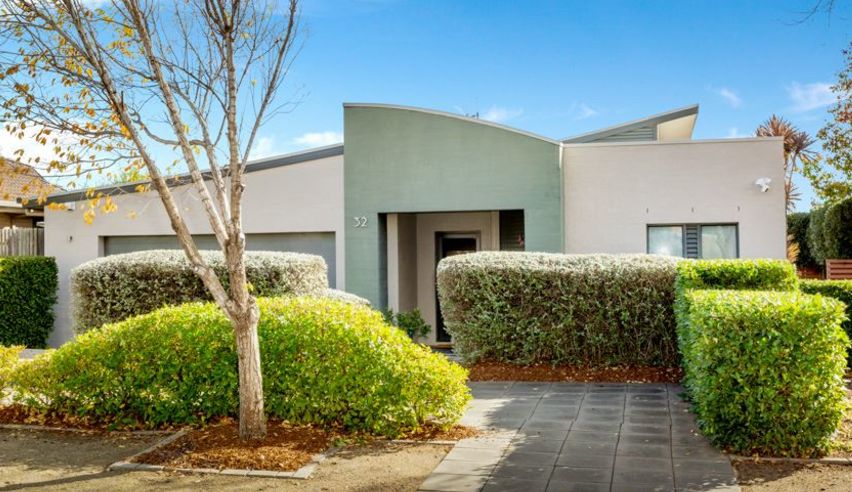 "We had 150 groups through and at auction, we had 15 registered bidders. With that many bidders, it's impossible for it to go wrong," he said.
An $870,000 bid kicked off the bidding process. The price then went up in $50,000 strides, with seven bidders actively participating.
At $1.1 million, the bids shortened and the number of active bidders fell to three.
"Despite that, the remaining bidders went crazy," Mr Logvinov said. "It was a rapid bidding war between the three, who countered every bid almost immediately after it was placed.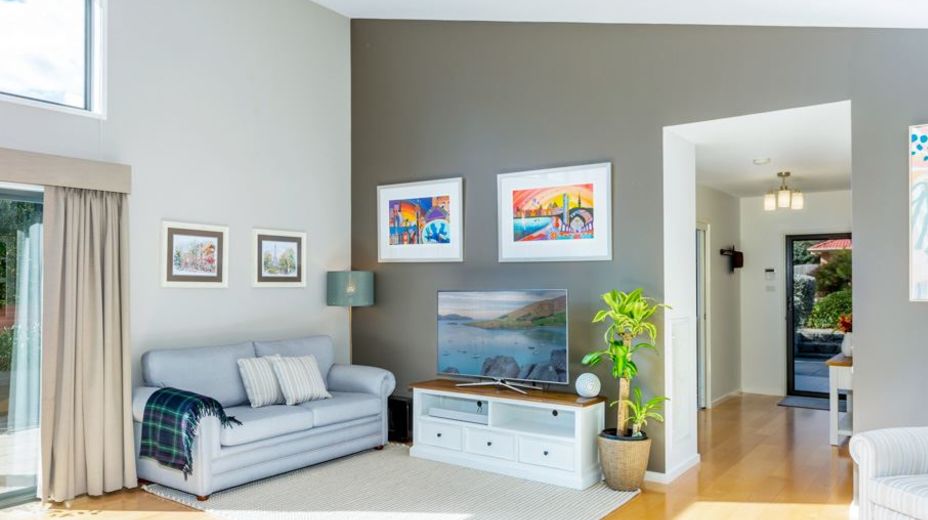 "It was announced on the market at $1.2 million and, even then, it was hard to announce it because of how fast it was going."
The buyers were a local family looking to upsize.
"Today's auction is a testament to the level of demand that continues to remain in the market," Mr Logvinov said.
"I didn't know if people would be willing to pay this price, but given the competition and the rarity of quality homes on the market, people are now prepared to pay premium prices."