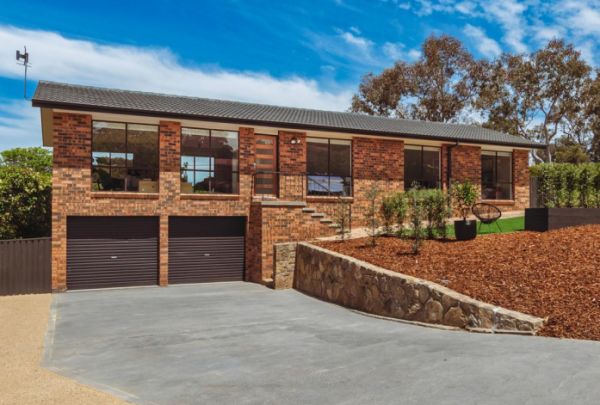 Canberra auctions: The capital hosts its first Super Saturday in four years
Home sellers and buyers have been out in force for a "Super Saturday" as more than 100 properties went under the hammer in Canberra, the biggest weekend of auctions in more than four years.
There were 108 auctions scheduled on Saturday, on Domain data, the highest number in a single day since October 2017.
The number of properties going under the hammer came after the capital saw an increase in homes hitting the market post-lockdown, giving buyers more choice.
One of the many properties that sold at auction on Saturday was a three-bedroom property at 1 McKibbin Place, Oxley, which fetched $1,016,000 in front of a crowd of more than 40 spectators.
Selling agent Jonny Warren of Jonny Warren Properties said he was surprised by the result, noting "not many three-bedroom houses have a $1 million sale price [in this suburb]".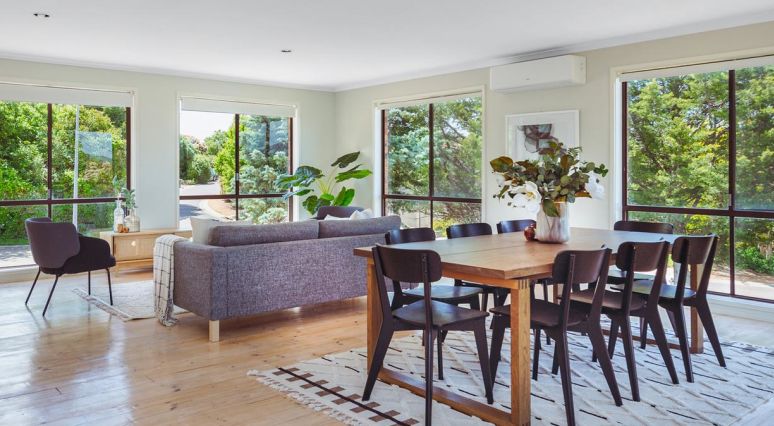 The auction brought in four registered bidders and the eventual purchaser was a young family buying their first home.
"The house itself was incredible and had been under the same family for almost 30 years so you can imagine it being a bittersweet sale for the sellers," Mr Warren said.
He noted, however, that more parties would have registered had there been fewer than 100 auctions on Saturday.
"We had a lot of interest in the house and potential buyers who decided to try their luck at other auctions today and I know there'll be a lot more stock hitting the market soon so buyers have more options now," he said.
"Even at open home inspections, we used to have hundreds walk through the door but that's slimmed down lately because buyers are out and about."
Elsewhere, a four-bedroom home at 13 Harkness Street, Monash, which attracted close to 50 spectators, sold under the hammer for $1,176,000, thanks to just two registered parties.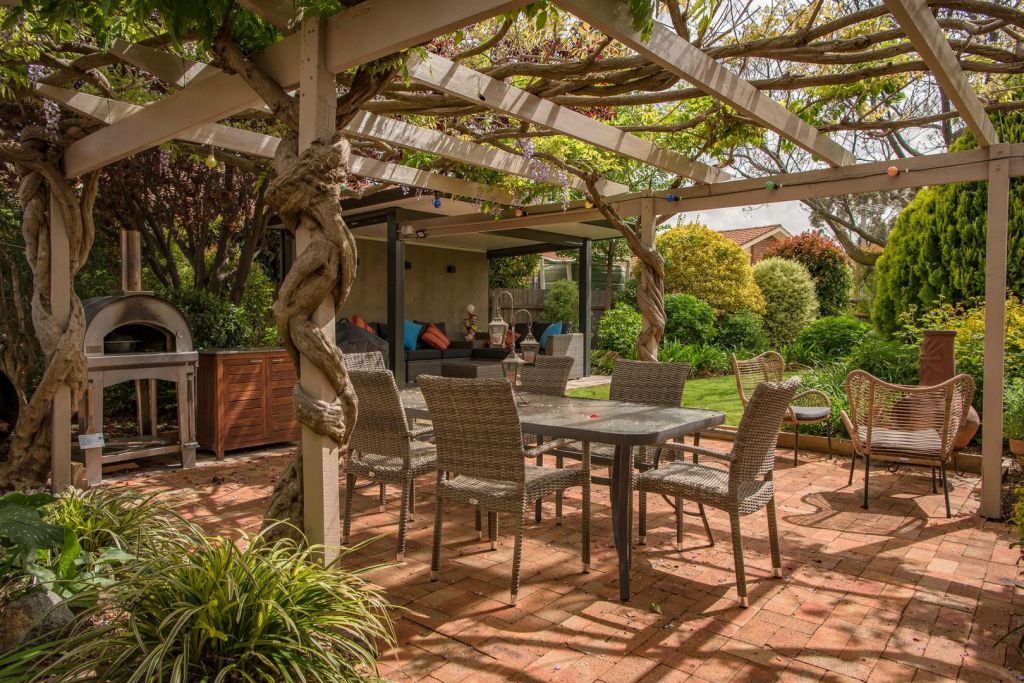 "You only need two parties in an auction to sell a house and those parties fought it out with the auction starting very strong at $1.1 million," selling agent Anthony McCormack of Hayman Partners said.
The price increased in $10,000 increments until it reached $1.17 million, when the stride shortened to $5000 and $1000 bids before the hammer fell.
"We have a lot of buyers at the moment and now that there's more stock coming to market, it will soften prices," Mr McCormack said.
"The buyer pool is big enough for that stock and so I think we'll see more buyers try and purchase property prior to auction, which we've done in the last week for a house in Palmerston."
Buyers who missed out this weekend will be in for another bumper weekend next week, with Domain data anticipating 105 auctions.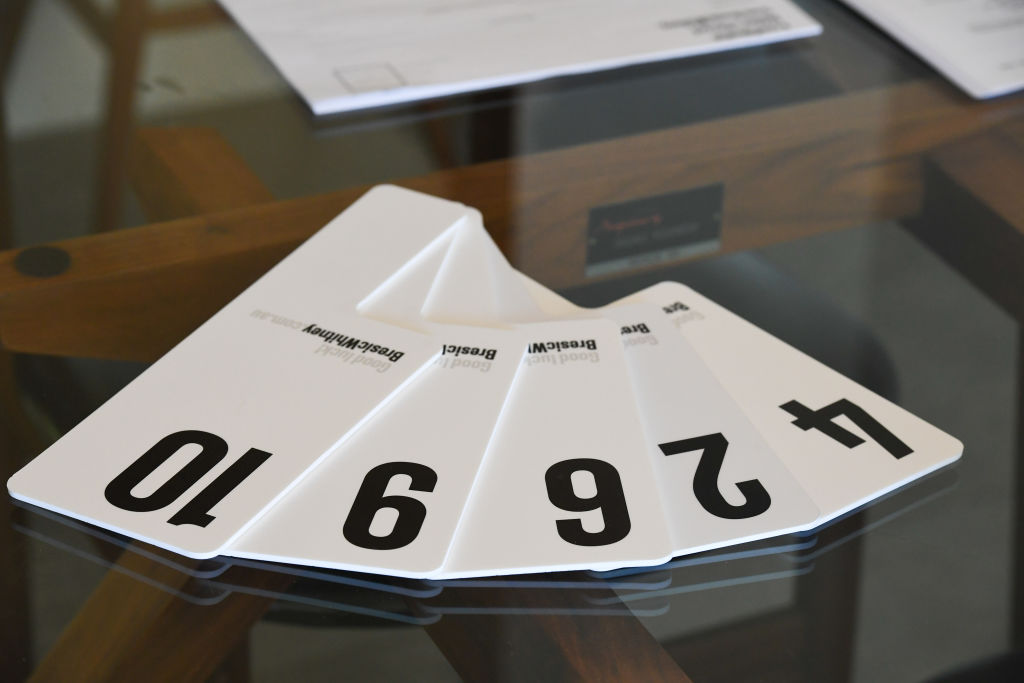 "We haven't seen this many occur in a long time," said Domain chief of research and economics Nicola Powell.
"Over time, we've seen sale by auction grow as a more popular sales method in Canberra and now it's up there with Sydney and Melbourne with the proportionate number of sales for houses occurring by auction."
The rise in the number of properties selling via auction has not only given more property hunters options but will test the city's auction clearance rates and pricing.
Canberra's overall monthly clearance rates have been above the 80 per cent mark since the start of the year, Domain data shows.
"We've seen extraordinary auction clearance rates in Canberra and we might see that change with these back-to-back weekends of many auctions," Dr Powell said.
"Not only is it going to test the pricing coming from sellers and whether they are meeting the market, but it will test how many buyers are actually out there and whether buyers can absorb this amount of auctions.
"This is the first real test since Canberra's seen this steep upswing in prices."