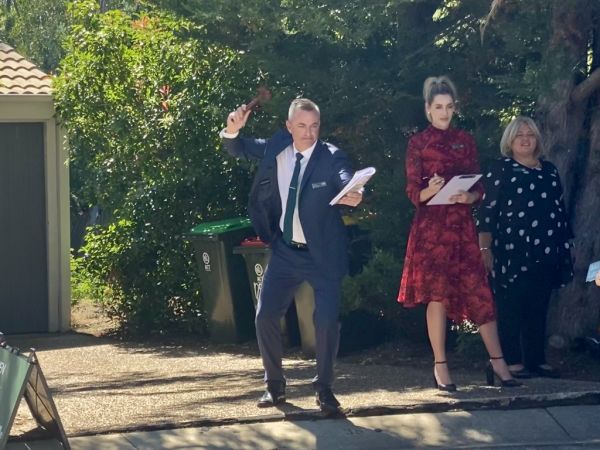 Canberra auctions: Two-bedroom Belconnen townhouse sells for $705,000
Strong buyer demand and low supply saw homes sell quickly under the hammer on Saturday, as crowds flocked to auctions across the city to watch one of Canberra's favourite spectator sports.
Almost 100 people turned out for the auction of a Belconnen townhouse on Saturday, turning a usually quiet cul-de-sac into a hive of activity – with many gathering beneath the large trees at the front of 35 Fenwick Place to gain shelter from the heat. 
The single-level two-bedroom townhouse sold under the hammer for $705,000.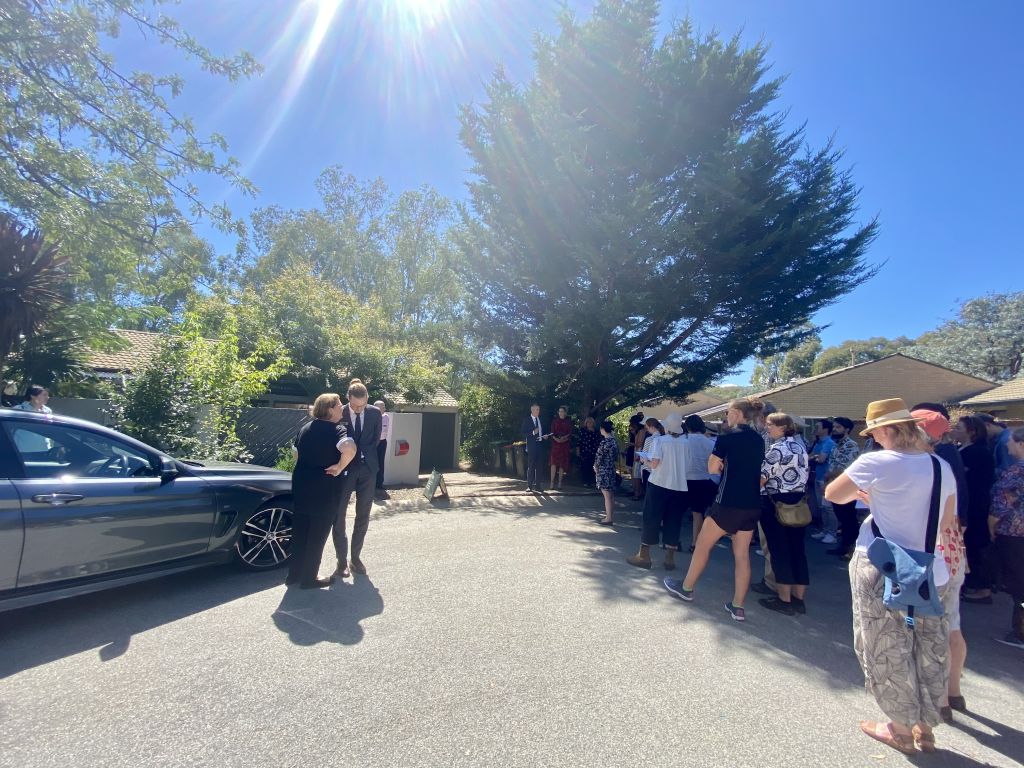 Selling agent Leanne Palmer of Belle Property Canberra said the property attracted more than 80 groups through the first open home, which was a good indication of the strength of the market. 
"All up, we had 263 groups through the three-week auction campaign," she said.
"And today, we had 30 parties register to bid. We actually ran out of paddles, so we had to run to our cars to find more."
Bidding on the separate-title residence kicked off at $550,000 and rose in $20,000 increments before shortening to $10,000 strides. At this point, five bidders had tried their hand at securing the house keys.
From $670,000, auctioneer Steve Whitelock, also of Belle Property Canberra, accepted $5000 bids from the two remaining parties. The home went on to sell for $705,000 to a phone bidder acting on behalf of a relative who planned to relocate to the capital.
The auction was over in less than 10 minutes.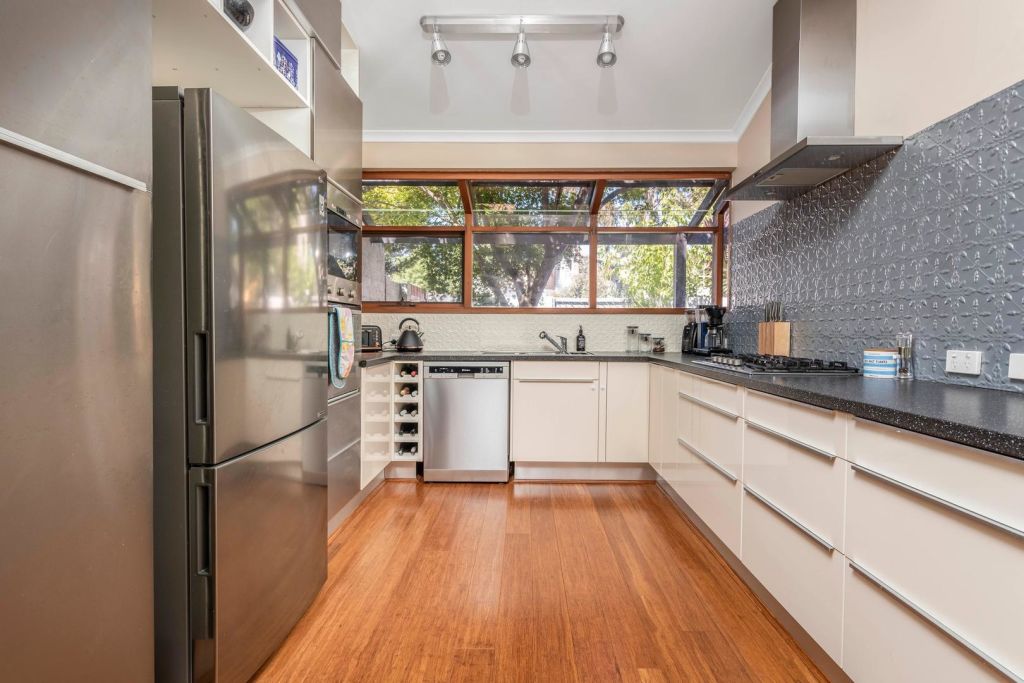 The auction was "fierce and hard-fought", with the price surpassing the reserve early in the auction, said co-selling agent Tom Palmer.
"Normally, we'd see a struggle to reach that reserve, but the first bid was very close to it," he said.
The property, which had been renovated to include an open-plan kitchen, satisfied a lot of buyers' checklists in terms of price range and what was on offer, Ms Palmer added.
"So, it comes as no surprise that there were strong bids and a big turnout of spectators," she said.
Further south, a four-bedroom house in Kambah sold at auction for $730,000, in front of a much smaller crowd of 10 people – but that didn't prevent an intense bidding war between two of the four registered buyers.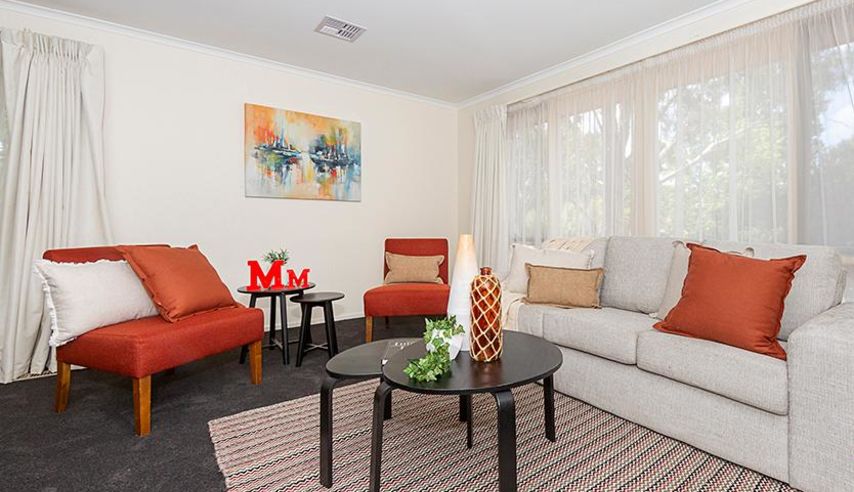 Bidding for the house at 1 Kearne Place kicked off with a $580,000 offer and increased in $20,000 bids. The bids shortened to $5000 with the house eventually selling for $730,000 — after 17 bids.
The underbidder left before the hammer fell, announcing they had another auction to attend. 
They were outbid by a local family who had been house hunting for a couple of months.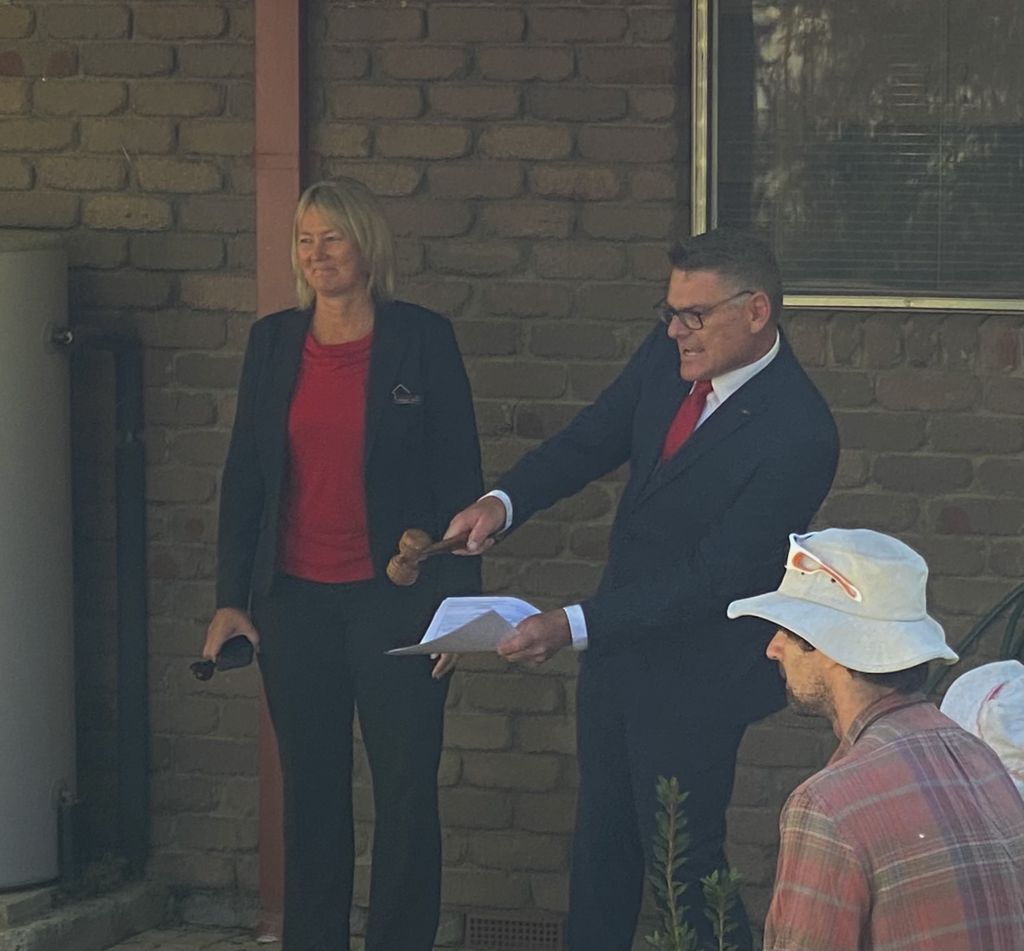 "We were split between this house and another in Stirling, but at the last minute, we decided to come to this one and we are so happy we did," said buyer Nabila.
"We'd had our eyes on this one for a while and were determined to have it. It suits us perfectly."
Selling agent Amy Taylor of Manage Me Property Sales said more than 70 parties inspected the 890-square-metre property during the three-week auction campaign, with four groups making an early offer for the house.
"The new home owner was one of those who made an early offer, but the vendor wanted to push through with the auction," she said.
"So, the family came today with the intention of buying it."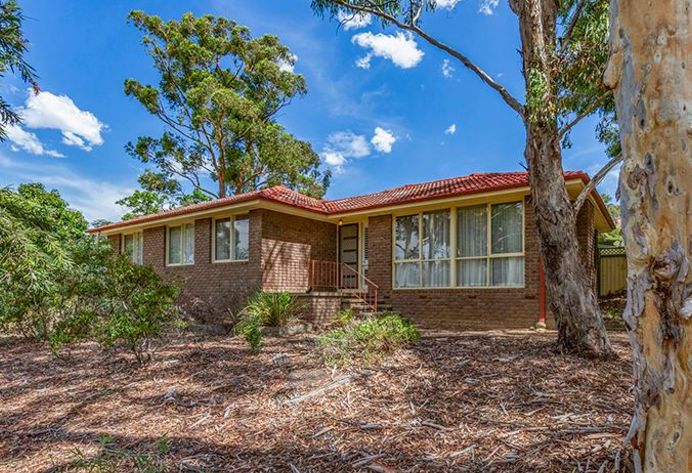 Ms Taylor expected strong market conditions to continue, with nothing to suggest a slow down in the property market moving forward.
"With record-low interest rates, high buyer demand and low stock – it's the perfect mix for a strong market," she said.
"When you look at the properties available in most of Canberra's suburbs, there's not many and the available ones are going under offer very quickly. It's no surprise that we're reaching the prices that we are."