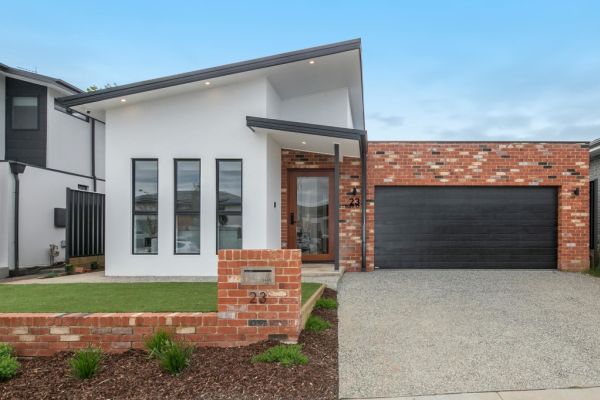 Canberra auctions: Watson home passes in at $1.3 million on a Super Saturday
The Canberra auction market saw its third Super Saturday of the year today but it wasn't all cheers and sold stickers across the capital, with a three-bedroom Watson home being passed in at $1.3 million.
The newly built home at 23 Kilduff Street attracted a number of onlookers, mostly neighbours, and two registered bidders.
Bidding for the home kicked off at $1 million and was countered by a $1.1 million offer. From here, the price increased in varying bids from $10,000 to $50,000.
At $1.26 million, the sale hit a lull as auctioneer Rob Cappuccio of Bastion Property Group attempted to encourage prospective buyers to bid on the home where "every detail had been attended to".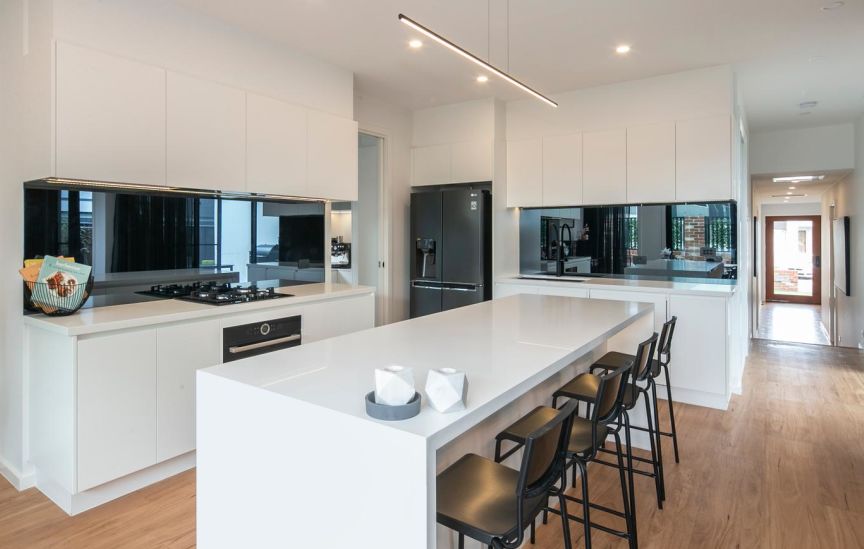 After this, the two parties continued to increase the price in $10,000 increments. At $1.3 million, one party asked if it had hit the reserve, to which Mr Cappuccio answered no. With no further offers, the property passed in.
Selling agent Theo Koutsikamanis, also of Bastion Property Group, said that while the home failed to sell at auction, it wasn't all doom and gloom as they were expecting the house to sell in the near future.
"The last four auctions we held sold only 72 hours after they passed in. It's certainly not a failed auction," he said.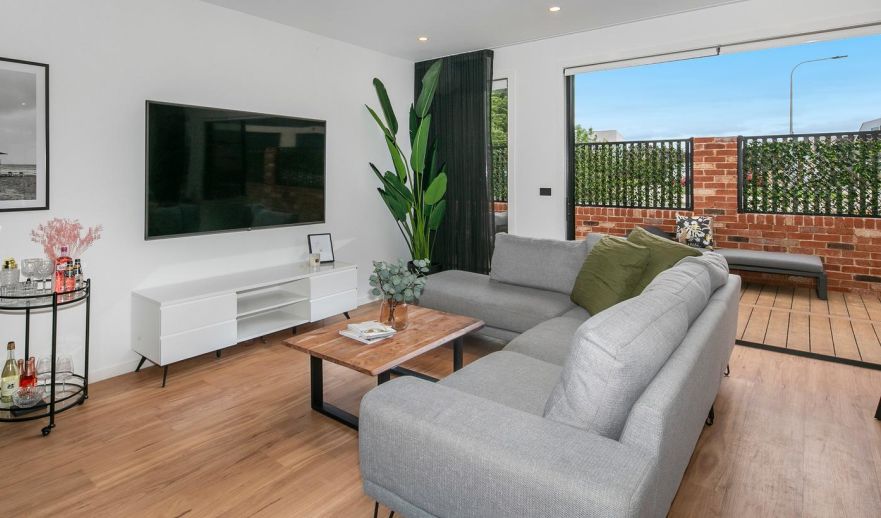 When asked if the number of properties being offered at auction had had an effect, Mr Koutsikamanis sais he was confident other factors were at play.
"If anything, people's finances are taking a bit of time so once that's all sorted, we'll see a sale soon," he said.
"We have sellers who sold in the last three months who are now in that position to buy, and with rent prices at the rate they are, they are more determined to buy … there just aren't enough properties available.
The property was one of 124 homes scheduled to go under the hammer on Saturday.
In Belconnen, a three-bedroom townhouse sold at auction for $687,500.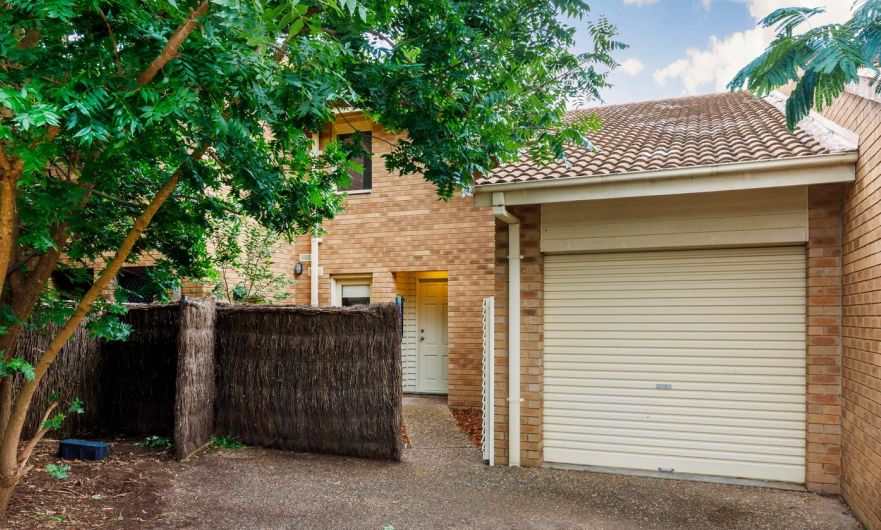 Selling agent Peter Carey of Luton Properties Dickson said the drawcard of 37 Strong Place was the fact that it was a separate-title dwelling.
"We had a lot of interest leading up to the sale because of that factor, which are few and far between in Canberra … but it was a home that did need a bit of work," he said. "We only had one bidder but that's all you need to achieve a sale."
The sellers decided to part with the home after owning it as an investment property for the past 20 years, Mr Carey added.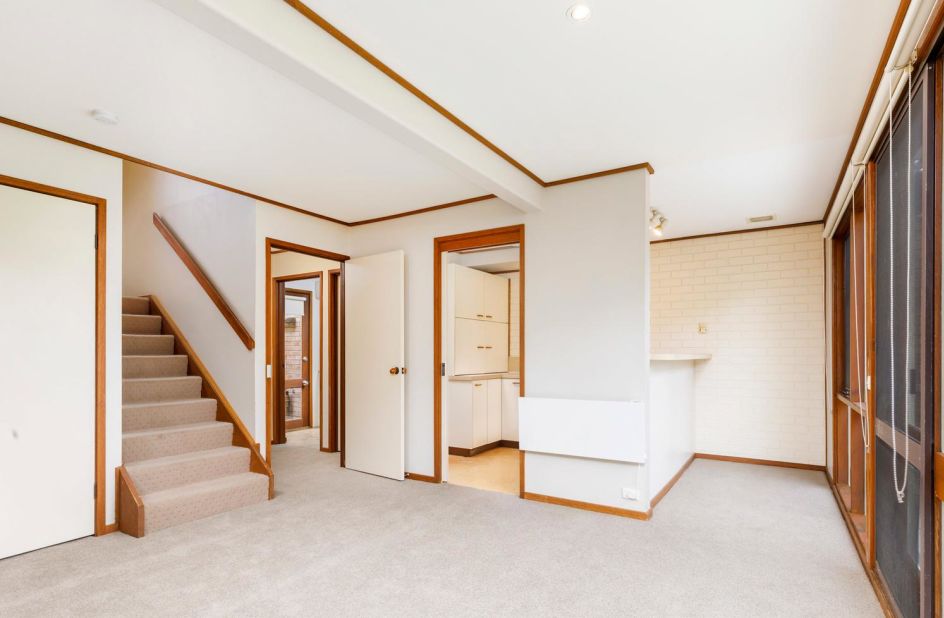 The sale comes after the Domain Auction Report showed Canberra's clearance rate for the month of March declined by 9.9 percentage points year-on-year to 78.9 per cent. However, despite this, the capital's median auction price was $1.15 million, up 25.7 per cent year on year.
Mr Carey said the impending election and threatened interest rate rises would be unlikely to affect Canberra's property market.
"We have some buyers who are a little worried but the buyers at the moment are very strong," he said. Buyers are a little bit more particular on the property – and understandably so – but people still need accommodation, so as long as that's a necessity, we'll see no dramatic changes."