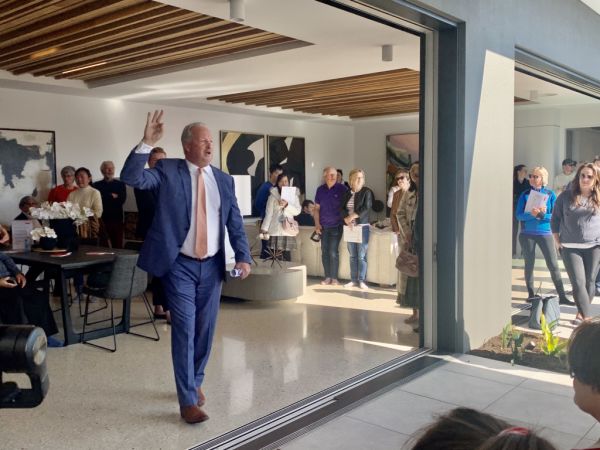 Canberra auctions: Yarralumla house sells for $3.96m after passing in
Onlookers were out in force on Saturday trying to gauge where Canberra's house prices would land at auction as the capital's median house price inches towards $1 million.
One home in Yarralumla failed to reach a sale on the auction floor and passed in at $3.5 million, despite a large turnout. The property sold post-auction for $3.96 million.
More than 100 pairs of shoes were left outside the door of 109 Hopetoun Circuit as people filed inside to inspect the four-bedroom home before the bidding began.
The newly built house spreads across 912 square metres of land and was designed by Canberra-based business Adam Hobill Designs. But that wasn't enough for any of the five bidders to strike a deal on the auction floor on Saturday afternoon.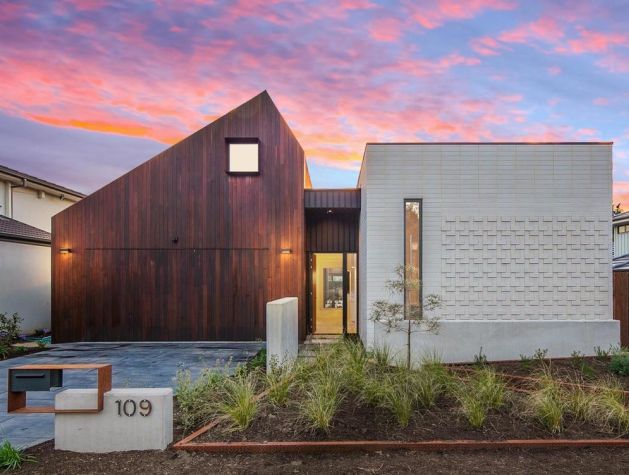 Bidding for the home was slow off the mark. Auctioneer Richard Keeley of Apollo Auctions did his best to encourage parties to kick start the bidding process.
At one point, he said: "If you are superstitious, the opening bidder usually buys the property."
Not long after, a party raised their paddle to make a $3 million opening bid which, was countered by a $3.1 million offer. The opening party then raised the price to $3.2 million before bidding hit a lull.
After a moment, the opening bidder increased their offer to $3.5 million and with no further bids, the property was passed in.
While the property failed to sell at auction, selling agent Theo Koutsikamanis of Bastion Property Group secured a $3.96 million deal with the highest bidder within an hour.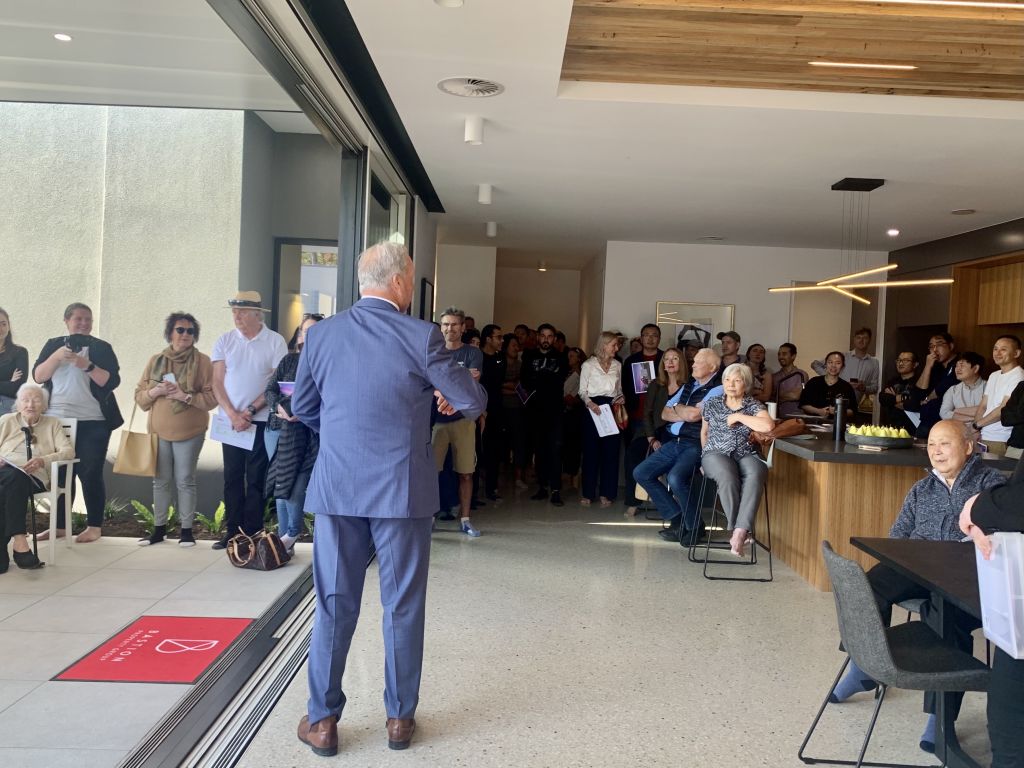 "The ultimate drawcard for the eventual buyer, a local family, was the way the home was designed. It was a single level, spacious house with multiple living spaces and a spacious outdoor entertaining area," Mr Koutsikamanis said.
During the course of the three-week auction campaign, the property attracted close to 200 groups.
"We had a handful of parties that inspected the property more than once. It's just a spectacular home that appealed to many buyers."
Government records show the property was last purchased in 2017 for $1.45 million.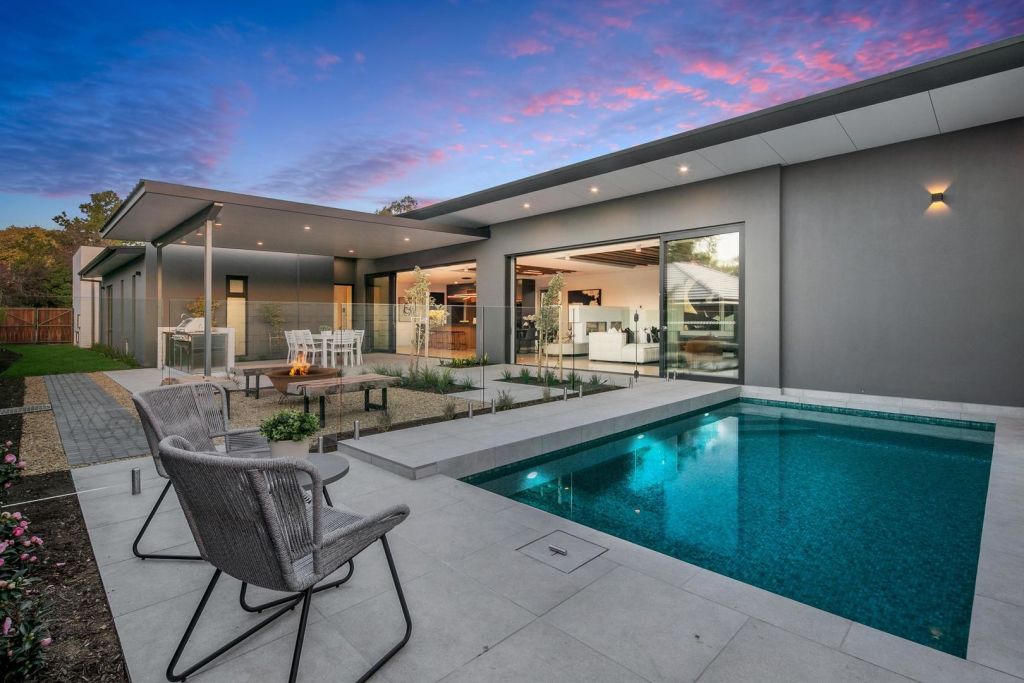 Mr Koutsikamanis said the sellers had decided to part with the home because they were downsizing.
The latest sale comes days after Domain released its House Price Report for the March quarter of 2021, which showed Canberra's median house price had soared to a record high of $927,577. This was a quarterly increase of 9.7 per cent and a yearly increase of 19.5 per cent.
Should house prices continue to increase at the same quarterly rate, Canberra's median house price could reach $1 million by June, a figure that wouldn't surprise Mr Koutsikamanis.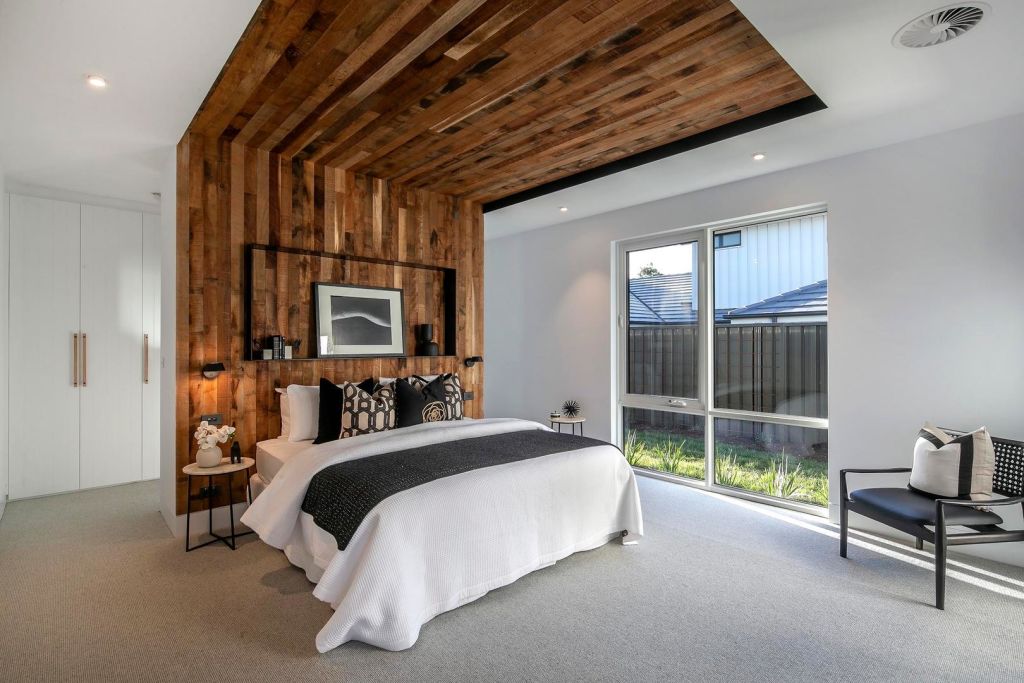 "The way the market is going at the moment, I don't see it slowing down in the next three months," he said.
"The demand is there and now that home owners are realising that, they are starting to sell their homes and are getting more than they expected."
Mr Koutsikamanis added that house hunters were having to stretch their budgets to get their foot on the property ladder or secure their next home.
"People don't mind spending a bit more on a home because they know that it will be theirs should they walk away with the keys," he said.