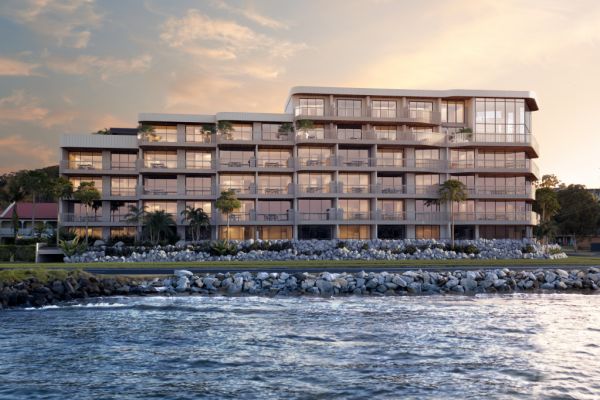 Canberra developer to bring luxury apartments to Batemans Bay
Lucy Bladen
twitter
Editorial producer
A new luxury 67-apartment "first of its kind" development is set to come to Batemans Bay and will be delivered by Canberra-based developers Core Developments.
The beachside apartments will be built on the corner of Beach Road and Herarde Street.
For Core Developments it is their first foray into the South Coast, having been behind projects such as Shoji in Coombs, Eastgate and Northridge – both in Denman Prospect. 
"Core Developments is a family-run, Canberra-grown business, so the South Coast was a natural progression for us," director Ryan Cappello said.
"Batemans Bay is less than two hours from the capital and imbedded into our memory as a childhood holiday destination.
"We see this as an opportunity to inject vitality and sophistication into the coastline while engaging with the architects at JUDD.studio to make a meaningful impact on the community."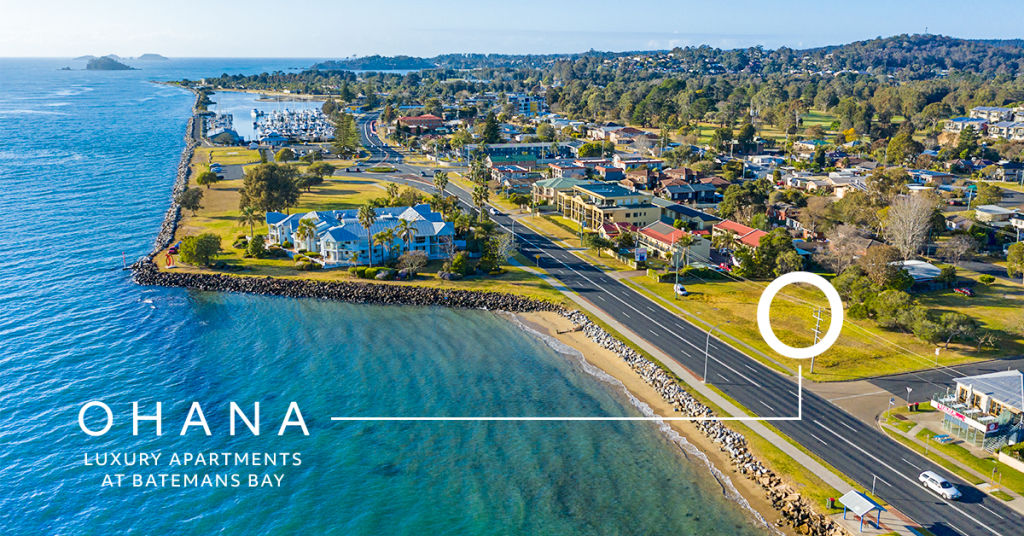 There will be another Canberra link to the development, with JUDD.studio the lead architects on the apartments.
"The building's prominent position on Beach Road aims to set a high aesthetic benchmark for new development in the region," JUDD.studio director Nathan Judd said.
"The building form offers a clear reflection of the internal layout, with generous balconies extending internal spaces to interact with external views and windows to Herarde Street and Beach Road."
Interior and landscape designer Mon Palmer will create the aesthetic for the development.
"The Ohana landscape and shared spaces including the rooftop garden and pool will embody relaxed villa-style living," said Ms Palmer.
"Moving indoors, however, residents will have the opportunity to select a preference of 'tropical luxe', 'bermudian 'boutique' and 'boho beach house' style apartments. Each collection is of its own but they all share a common story of layered textures, natural materials and comfortable, easy living."
It comes amid news that the $247 million Batemans Bay bridge replacement has commenced. The 425-metre bridge is set to be completed in 2023.
The name of the development may be familiar to some from the popular quote from Lilo and Stitch – "Ohana means family" – and that's part of the inspiration for the project title. 
Ohana is used in Hawaiian culture to refer to one's social support system, and originates from the name of a plant which is where the name of the development comes from.
On a literal level, ohana refers to the taro plant, with "oha" being the shoot of the plant which can be cut to grow a new plant, and "ana" conveying "regeneration".
A registration VIP launch has commenced, with the official launch of the development set for the end of the month.