Market shaping up to be a prime time for Canberra home owners looking to upgrade
Lucy Bladen
twitter
Editorial producer
For Canberra home owners looking to upgrade, now might be the prime time as the market starts to turn upwards and there is increased demand for entry-level properties.
After a slow first-half of the year for the capital's property market, buyers are now back in the game with force, according to agents.
Two interest rate cuts, and a possible third to come, have pushed up demand as buyers borrowing power has grown.
The recent ACT first-home buyer stamp duty abolition has put upgraders in a good position, with McGrath Estate Agents Gungahlin director Justin Taylor saying it has created a "flow-on effect".
"You have people normally selling for a reason, they might be selling their first home and there's a good chance that they are selling it to a first-home buyer," he said.
"Because that part of the market has picked up, it means buyers can upgrade their home easier."
First-home buyer loans in the territory increased 56 per cent month-on-month in July, when the new scheme was introduced which abolished stamp duty on all properties for first-home buyers under an income threshold.
Upgraders also have the advantage of the market coming off a recent downturn. After a fall in the first quarter of the year, house prices in Canberra stagnated in the second quarter, year-on-year, Domain figures show. An upswing of 4 to 6 per cent is tipped for next year. 
"Upsizers need to know there is a great buyer demand for your product, now is a prime time," Independent Inner North and City agent Mark Larmer said.
But Mr Larmer warned if those looking to upsize waited too long, the upgrader market would become more competitive and push up the prices of those properties.
"If they wait, the gap between what they are selling and want to buy, it will outstrip what they can buy," he said.
"Market values will move along a little bit and they going to want to upsize until that extends away too much."
Max Rixe is one such home owner that is looking to upgrade. This week, he and wife, Megan accepted an offer for their three-bedroom Ngunnawal house, and are looking to upsize to a four-bedroom, two-bathroom and two-car space home.
"Our daughter is only a one-year-old and for such a little person she takes up a lot of space, so it was time to go bigger," he said.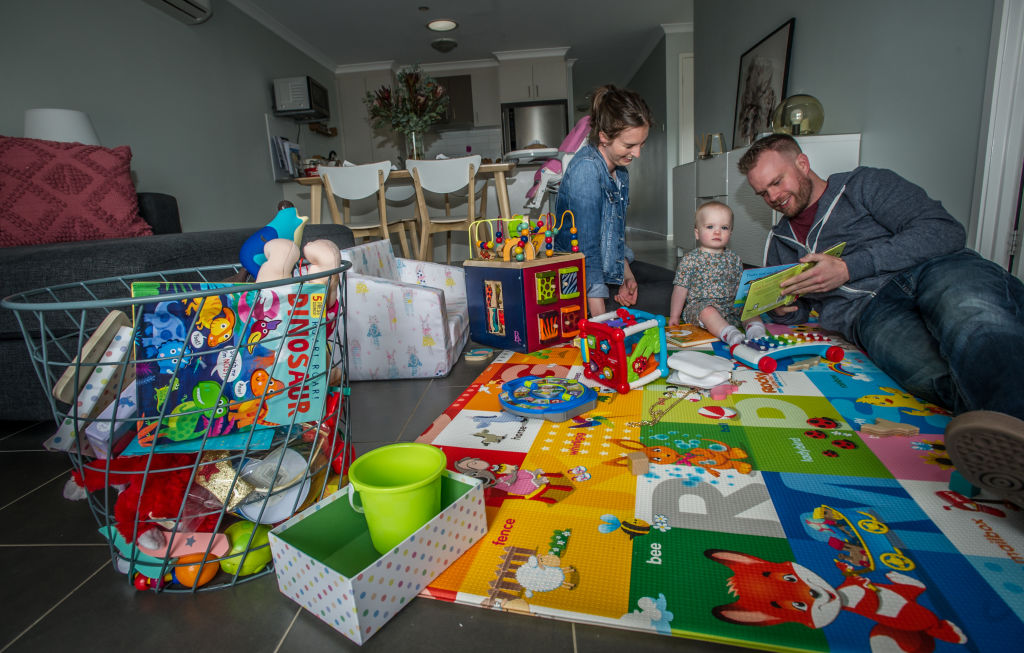 In less than a week after coming to market, an offer for the Ngunnawal property was made after 32 people inspected the home and, of those, 18 requested contracts, according to Mr Larmer who is the selling agent.
Mr Rixe, who has moved here from the US, has mixed feelings about whether this is the ideal time to upgrade, from a market perspective.
"It's interesting, I can't believe how much houses cost in Australia, let alone Canberra," he said.
"The RBA has brought the interest rate down and I'm sure that is goading some people into the market but, for us, only 20 per cent of our decision was based on we can get a really good rate if we buy now.
"I'm a Millennial off the back of 2009, I was living in America and all of these homes were being valued at such figures and then three months later the value just dropped out of them, immediately and suddenly, and that's my serious fear.
"My great fear is that this is a bubble."
Market factors aside, from a family point-of-view, Mr Rixe said it was the right time.
"As far as this the being the perfect time to upgrade, for us, absolutely," he added.