Canberra house prices at record high with biggest growth in the nation: Domain House Price Report
Canberra house prices leapt to a record high at the end of 2020, coming out of a tumultuous year relatively unscathed, new data shows.
According to the Domain House Price Report for the December quarter 2020, released today, Canberra's median house prices reached a new peak of $855,530, up 6.4 per cent over the quarter, the strongest of all capital cities, and 9.1 per cent over the year.
As for Canberra unit prices, they increased by 3 per cent over the quarter to $485,410. This was a decrease of 1.3 per cent over the year.
"Canberra has been the quiet achiever of 2020," said Domain senior research analyst Nicola Powell.
"While market activity did pull back during the peak of restrictions early in the year, successful containment of the virus and avoiding outbreaks meant an element of normality returned towards the latter part of the year," Dr Powell said.
"The nation's capital has weathered past volatility well, and the local property market again performed to its historical standard."
The Property Collective director, Will Honey, described the last quarter as a "heated market" with buyers from various demographics looking to secure something before the festive holidays.
"We had a range of buyers including first-home buyers, upsizers, downsizers and investors who were looking across all of Canberra and in a competitive market, it is common to see buyers priced out of certain properties," he said.
That was the case for Tuggeranong resident Min Kim who had inspected more than 40 open homes in three months.
"On some Saturdays, I'd attend five to eight open home inspections," she said.
Ms Kim, who was living in a three-bedroom house in the Lanyon Valley, was looking to upsize to a four-bedroom house within the same area that had open-plan living and dining areas and a backyard big enough to install a pool in the future.
Lanyon Valley is a small community in Tuggeranong that includes the suburbs of Gordon, Conder and Banks.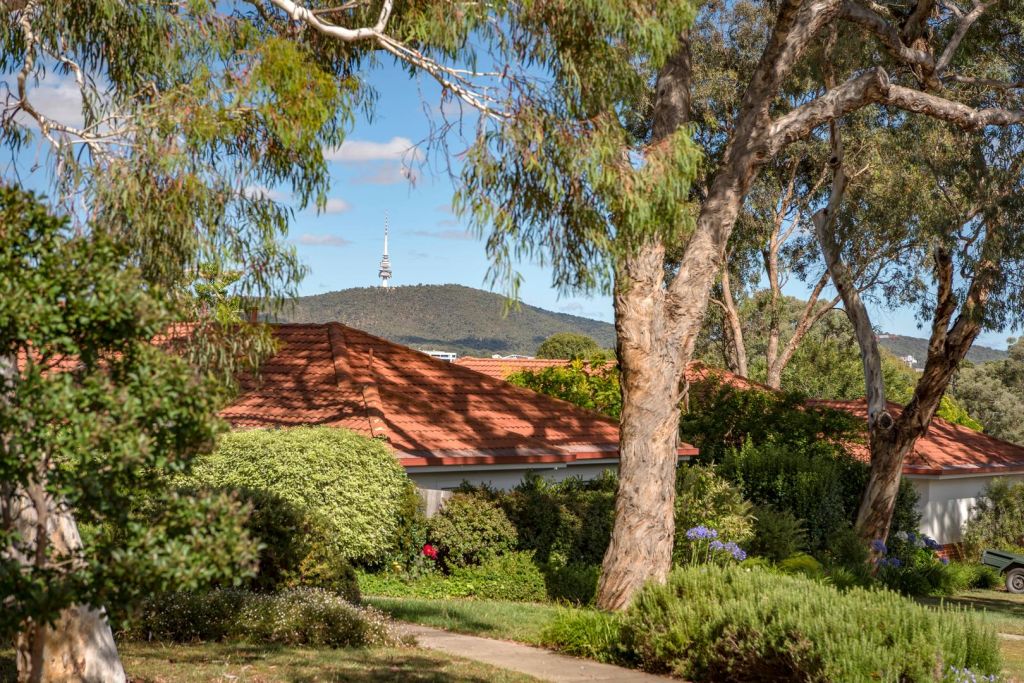 "Initially we wanted something on Clem Hill [Street] in Gordon that had elevated views of Canberra's south," Ms Kim said.
"About 18 months ago and even at the start of 2020, the properties sold there [Clem Hill Street] were selling in the mid-$700,000 mark. When we entered the market that's what we were expecting but as soon as COVID-19 restrictions eased and Canberra was basically back to normal, those house prices jumped by $50,000 to $100,000."
Ms Kim eventually settled on a four-bedroom house in the suburb of Gordon, which she purchased off-market.
"My husband and I were too nervous to go to any more open homes with all the competition there was, we missed out on houses because we were priced out and in all honesty, at that stage, we were just tired and exhausted. We wanted to secure a property sooner rather than later," she said.
Mr Honey said buyers were looking across all regions in Canberra in the three months to December, a change from pre-pandemic norms.
"Pre-COVID, different regions were performing at different levels, but now there's demand across all regions of Canberra, which is really positive," Mr Honey said.
According to the data, house prices in all of Canberra regions spiked over the year and quarter. 
The region that saw the largest increase over the year was the Inner North, up 15.6 per cent to $1,026,500; followed by Woden Valley, up 12.3 per cent to $985,000; and Tuggeranong, up 11.7 per cent to $670,000.
Dr Powell noted that the price increases across all regions "speaks to a broad spectrum of buyers that are active".
The strongest yearly growth for Canberra units was seen in Tuggeranong, up 8.1 per cent to $475,801; Belconnen, up 4.8 per cent to $440,000; and Greater Queanbeyan, up 3.9 per cent to $265,000.
"I don't think anyone could've imagined Canberra's market to increase the way it has over the last quarter, but it just speaks to the demand for properties," Mr Honey said.
"Early on in the year, we saw fewer properties coming to market as a natural reaction to the pandemic, but it seems the impact wasn't as detrimental to Canberra compared to other cities," he said.