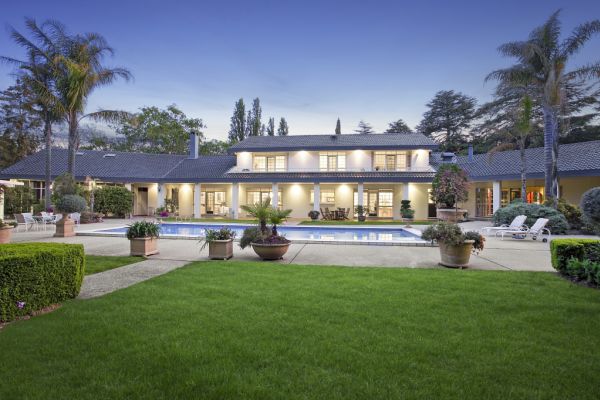 Canberra in review: The highest-selling ACT homes of 2020
In a year that could be described as uncertain and tumultuous, Canberra's property market followed a different tune with a suburb record sale achieved almost every month and prices reaching new highs.
While some capital cities saw a decline in market activity, Canberra bucked the downward trend with buyer demand only increasing amid the pandemic.
"Canberra's [property market] did have a short period of hiatus at the peak of the covid-induced lockdowns, but it's one of the markets that returned to normal when those restrictions lifted," said Domain senior research analyst Nicola Powell.
"It's one of the best-performing markets this year," Dr Powell said.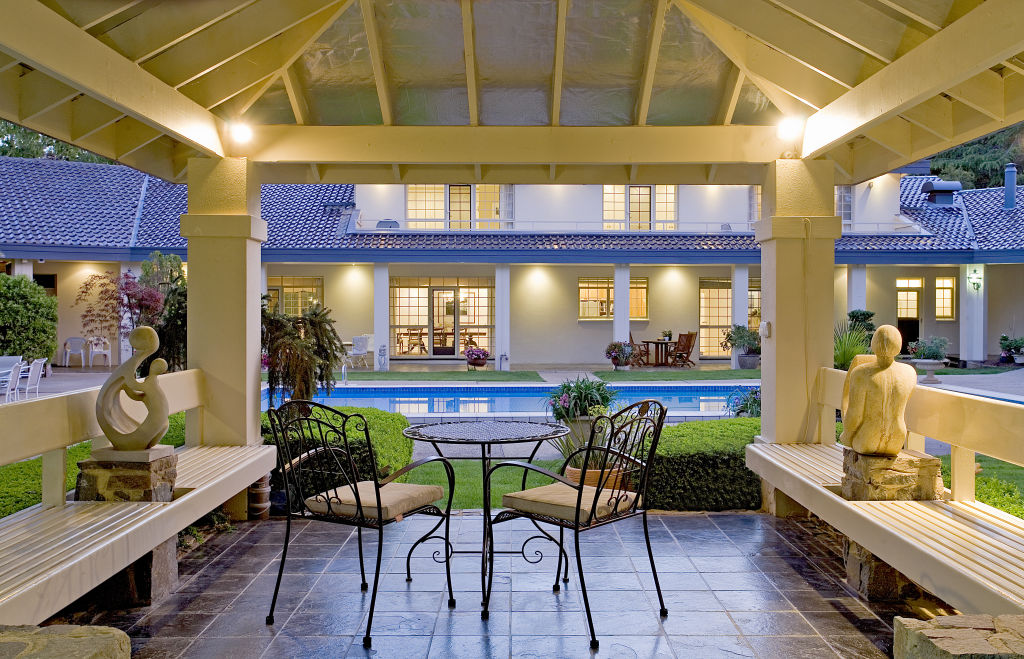 Pre-covid, a home on Canberra's "Golden Mile" at 25 Mugga Way, Red Hill, sold for $8 million via private negotiations in March, claiming its spot as the highest recorded sale in the ACT.
This was followed by the house at 57 Arthur Circle, Red Hill, which sold for $4.3 million in October.
The highest sales of 2020
Rank
Address
Price
Month
Agency

1

25 Mugga Way, Red Hill

$8,000,000

March

Berkely Residential

2

57 Arthur Circle, Red Hill

$4,300,000

October

LJ Hooker Manuka

3

9 Mugga Way, Forrest 

$4,100,000

July

Luton Properties Manuka

4

13 Bass Gardens, Griffith

$4,050,000

May

Blackshaw Manuka

5

4 Torres Street, Red Hill

$4,031,000

July

*

6

8 Gunn Street, Yarralumla

$3,940,000

August

LJ Hooker Manuka

7

1 Wickham Crescent, Red Hill

$3,900,000

October

Blackshaw Manuka

8

63 Vasey Crescent, Campbell

$3,750,000

October

*

9

43 Tasmania Circle, Forrest 

$3,700,000

November

Blackshaw Manuka

10

48 National Circuit, Forrest

$3,680,000

September

Blackshaw Manuka
*Agency information was unavailable
"The majority of these sales are in the Inner South and this region has larger blocks of land which contribute to the prices the homes are purchased for," Dr Powell noted.
Josh Morrissey, of Hive Property, said the lower-than-usual stock on the market, coupled with record-low interest rates, had led to buyers being in an advantageous position to offer high prices for their dream homes.
"[Buyers are] seeing the opportunity to secure a premium property now that they are in a more attainable financial position," Mr Morrissey said.
Out of the top 10 highest sales, two were suburb records in Red Hill and Griffith.
This year, Allhomes recorded 31 suburb records including the overall Gungahlin region record and two suburb records that were broken twice in Googong township and Nicholls.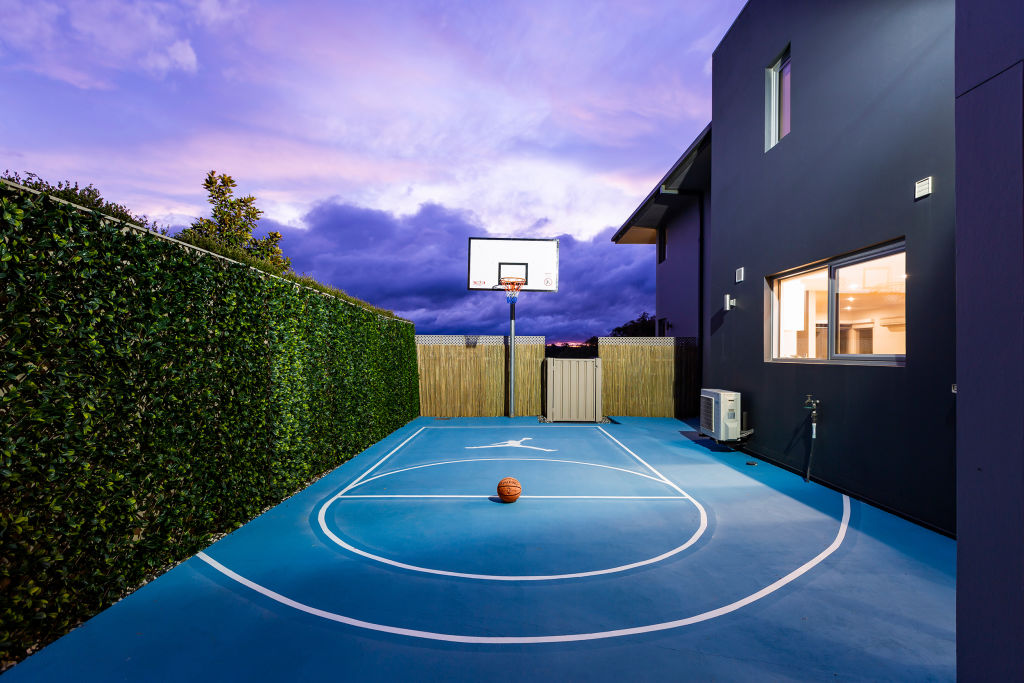 A notable sale was for the residence at 13 Bass Gardens, Griffith, which sold under the hammer for $4.05 million and surpassed the previous record by $750,000 — the biggest difference of all records.
November, in particular, was a stellar month with six suburbs setting new highs in Nicholls, Kaleen, Throsby, Evatt, Chifley and Gungahlin. 
Mr Morrissey, whose agency broke two records in November, said the last quarter of the year generally had a lot of transactions happening as buyers wanted to secure something before Christmas.
"There's a sense of urgency in the market throughout November as Christmas creeps up," he said.
"Many new buyers enter the market on the back of selling their home in the spring season. With a deadline of securing something before Christmas, buyers are then forced to compete with each other which results in the records which we've seen happen."
Mario Sanfrancesco, of Blackshaw Manuka, a name synonymous with record-breaking sales in Canberra, broke three records this year in Griffith, Mawson and Kaleen.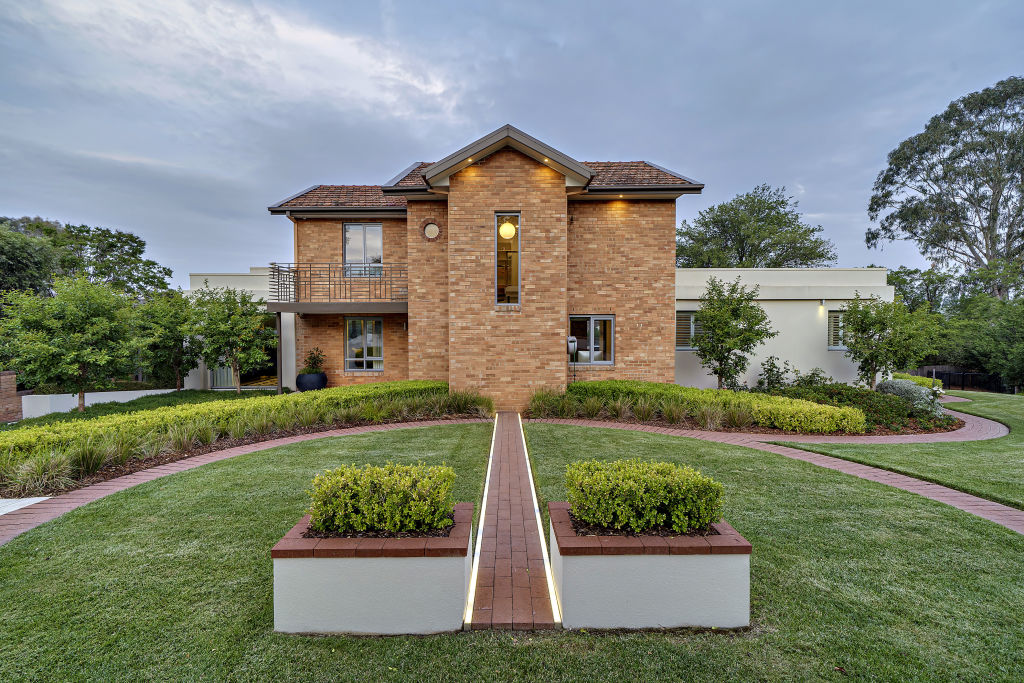 "It's not just one region that saw records tumble, it was right across the board," he said.
"The fact that Canberra was able to contain the virus really quickly, coupled with interest rates being cut even further this year, really injected confidence in the market."
Mr Sanfrancesco said COVID-19 had pushed people to reassess their living situations as more people swapped their office in the city for a home set-up.
"There are a lot of people that are making big property decisions now to create a more suitable living and working environment for themselves," he said.
"In my 28 years of selling residential properties in Canberra, this is the strongest the market has ever been. I'd say that next year, suburb records will continue to fall."