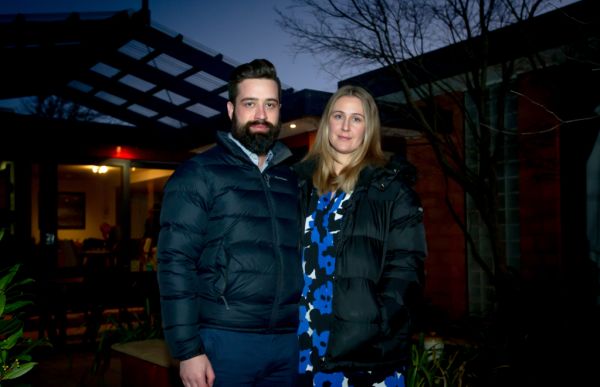 Canberra median house price soars beyond $1 million: Domain House Price Report
Canberra's median house price has cracked the $1 million mark as heightened buyer demand pushes house prices to new heights, raising concerns over housing affordability.
The latest Domain House Price Report for the June quarter, released on Thursday, showed the capital had a median house price of $1,015,833, up 10.4 per cent over the quarter and 29.2 per cent over the year.
The result, which saw Canberra – and Melbourne – join Sydney in the million-dollar club was the steepest price acceleration in almost three decades, Domain chief of research and economics Dr Nicola Powell said.
"If you look at the price increase in the last three months, house prices rose over $1000 a day over the June quarter," she said.
"Canberra has the strongest quarterly and annual growth across all Australian cities."
University of Canberra professor of economics Robert Tanton said the rising house prices would dishearten first-home buyers wanting to get their feet on the property ladder.
"First-home buyers will have to bear the brunt of the rising house prices because what that will mean is the 20 per cent deposit – or five per cent deposit if using the federal government's [First Home Loan Deposit Scheme] – will increase," Mr Tanton said.
"For those upsizing, it'll be easier for them to do so because the value of their home has also increased. Perhaps not as much if the house is small or it's a unit, but you still have that equity in the bank."
First-home-buyer couple Luke Skinner and Raquel Shanis are both living in separate houses under their parents' roofs in a bid to save money.
"We were both saving for a house individually before we got together and so we had a bit in the bank when we started saving as a couple about seven months ago," Ms Shanis said.
"It helps that we're both living with our own parents so it saves us money from having to pay rent together … I don't know how one can afford to save for a house on their own in the current market."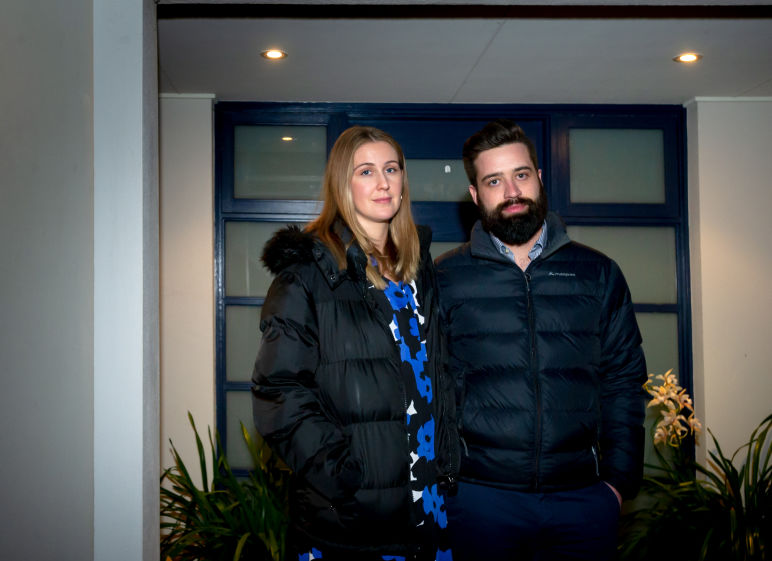 With a budget of $700,00 to $850,000 for a three-bedroom house in the Belconnen region, Ms Shanis said she's received mixed advice from people regarding their house-hunting experience.
"We've been told to prepare to feel disheartened and priced out of the market. Some people have told us that prices will go down, while others are expecting the opposite, but I'm ready to bite the bullet and buy now because what if house prices don't fall?" she said.
Having attended more than a dozen open homes in the last three weeks, Mr Skinner said he realised early on just how competitive Canberra's property market could be.
"We do have reservations that we might get priced out and we've been looking for some time but we're hoping something will come up within our price range soon," he said.
Luton Properties CEO Nick Paine said he had clients who had been on the hunt for a house since the start of the year.
"Those buyers had an initial budget of $750,000 but had to adjust it upwards between $900,000 and $950,000 to be in line with current market conditions," he said.
When looking at Canberra's unit market, the median price was $504,217, up 3.6 per cent over the quarter. This was the strongest quarterly growth across all Australian cities and represented an increase of 4.7 per cent over the year.
Mr Paine said while the unit market had lagged behind the housing market, that hadn't deterred buyers from buying units.
"Houses are the more preferred option for buyers but units offer that affordability tag, particularly for first-home buyers," he said.
"One thing I find interesting that's come out of the unit market is the number of units going to auction and selling under the hammer. Three years ago, we would never see units sold via auction but now they are."
Canberra has recorded an auction clearance rate of more than 80 per cent every month this year, "highlighting the strong buyer appetite", Dr Powell said.
"The number of homes for sale, particularly for houses, has hit a multi-year low and that's despite listings tracking higher over recent months," she said.
"So the fact that we have seen new listings track higher and the start to winter being unseasonable, we still have a very strong level of demand in our market."
In the three months to June, there have been more than 30 suburb records in Canberra including overall region benchmarks set in Belconnen, Inner North and Tuggeranong. The properties that hold the region records in Belconnen and Tuggeranong sold via auction.
Dr Powell said she expected the growth in house and unit prices to continue, albeit not at the same pace.
"Domain's buyer demand indicator, which looks at those with greater intent to purchase, reached a peak early in July so that demand is still there and will likely continue," she said.
"If supply doesn't pick up, we're going to see prices go north."