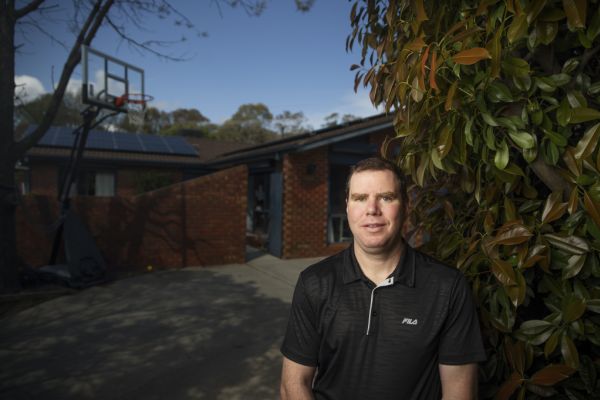 Canberra rent prices back to pre-pandemic highs: Domain report
Canberra's rental market has bounced back from its rental price falls from the previous quarter and has returned to its pre-pandemic record highs, according to Domain's latest Rent Report.
The data showed that in the three months to September 2020, Canberra was still the most expensive city to rent a house with a median asking price of $580 a week, up 1.8 per cent over the quarter.
When compared to this period a year ago, Canberra house rents were up 5.5 per cent — the second-strongest increase of all capital cities after Perth.
As for units, Canberra was the second most-expensive city to rent, after Sydney, with a median asking price of $480 a week, up 1.1 per cent over the quarter and 3.2 per cent when compared to this period a year prior.
Domain senior research analyst Nicola Powell said the difference between Canberra and Sydney's unit prices had hit an eight-and-a-half-year low.
"If Sydney rents continue to fall and Canberra grows, the nation's capital could soon become the most expensive capital city for unit rents," Dr Powell said.
"The rise in vacant rentals at the height of COVID-19 restrictions was short-lived, and the vacancy rate has tightened again. Canberra has been insulated to the impact of the current health crisis compared to other capital cities."
At the height of the pandemic, one landlord, Byron Connell, offered just over a 25 per cent rent reduction for his tenants in Calwell who were affected by the economic downturn brought on by COVID-19.
"The tenants are a young family who moved here from South Africa and while I didn't know them personally prior, I had a fair idea of what they did for work and one of them worked in hospitality," Mr Connell said.
"When it became clear that COVID was affecting jobs I called them to have a chat and asked them to let me know if they were unable to make rent repayments so we could sort something out."
What eventuated was a 14-week payment plan from June, with Mr Connell reducing his tenants' rent from $540 a week to $400 a week for the four-bedroom house.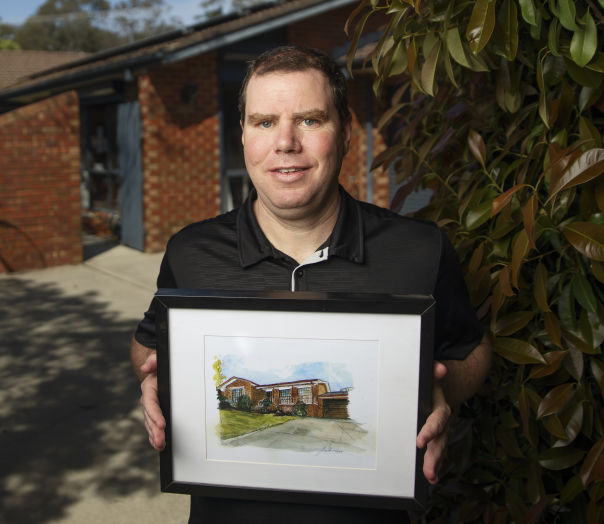 With a 25 per cent reduction, Mr Connell was able to claim a tax rebate as part of the ACT government's response to the pandemic.
Mr Connell said if he had lost his job or if his work hours were reduced, he still would've offered a rent reduction.
"You don't want people being pushed out of their home and onto the street so if it means that I live a little tighter but can still afford it, that's fine. I'd rather them have a roof over their heads and something to call their home," he said.
REIACT president Michelle Tynan said she had seen several investors list their homes on the market because of the uncertainty of the pandemic.
"This could have a longer-term impact on the rental market by decreasing the number of available rental properties," Ms Tynan said.
"We know that the ACT is the most expensive city to rent a house and that's due to the low stock levels. We have less people coming to the capital and we've seen investors pull from the rental market because some tenants are unable to make rent repayments."
Dr Powell said although international border closures would reduce the flow of migration, international students and overseas tourism to the nation's capital, the change in demand would be less severe compared with Sydney and Melbourne.
According to Domain data, the ACT's vacancy rate was 0.9 per cent for the month of September, and Ms Tynan said if 5 per cent of rental properties were sold, that would mean up to 2500 homes lost to the Canberra market.
"I think the ACT needs more measures to ensure that there is more help for tenants and landlords and ensure people are able to stay in their rental properties and I think that's paramount," she said.
When looking at Canberra districts, houses in the Inner North had the biggest drop in rental prices over the quarter of 3.2 per cent to $600 a week, a figure that remained unchanged when compared to this period a year ago.
Woden, however, was the only district to record a slight rise of 0.8 per cent over the quarter to $618 a week, up 6.5 per cent over the year.
When looking at the unit market, all Canberra districts flatlined over the quarter except for Woden. Woden's median asking rent increased by 4.8 per cent over the quarter to $440 a week, up 9.3 per cent over the year.
"Looking towards the future, [because] Canberra has contained the virus really well, I think that will be a drawcard for a lot of people wanting to reside in the capital or visit it," Dr Powell said.
"We will see an increase in demand for short-term accommodation because we're all rediscovering Australia's tourist landmarks and Canberra definitely fits that bill."