Canberra rental prices remain the highest of all capital cities for houses
Canberra has yet again trumped Sydney's house rental price as the most expensive city in the nation, according to the Domain Rental Report for the December quarter 2019 released on Thursday.
The data showed Canberra's median asking rent for houses was $580 per week, up 3.6 per cent year-on-year and 5.5 per cent over the quarter – the biggest jump in the nation.
In the same period, Sydney's median weekly asking rent for houses dropped 2.8 per cent year-on-year to $525, with no quarterly change.
Domain Group economist Trent Wilshire said Canberra's quarterly spike of 5.5 per cent came as a bit of a shock, despite Canberra's house rents increasing at a "moderate pace for the past few years".
"Looking over the past three years, asking house rents have increased 15 per cent and unit rents increased by 14 per cent, so roughly 4 to 5 per cent a year would be the average annual growth," he said.
"So to see a 5 per cent jump in one quarter was quite surprising."
Over the December quarter, Canberra also had the highest growth in rental yields for houses at 3.1 per cent to 4.5 per cent – an increase of 3.3 per cent on the previous year.
Looking at the unit market, Canberra's median asking rent was hot on the heels of Sydney coming in at second place at $480 per week, up 2.7 per cent on the previous year.
Canberra was also a close second when it came to unit rental yields at 6.2 per cent, after Darwin. 
According to Wiltshire, while the impact of the bushfires is unknown at this early stage, investors may soon look to buy in Canberra.
"We might start to see investors potentially look to Canberra to buy investment properties rather than the South Coast in NSW in terms of what's going to happen to buildings," he said.
On a district level, Tuggeranong had the most affordable asking rent for houses with a median of $510.
This was followed by Belconnen and Greater Queanbeyan, which both had rental prices of $520 per week.
Greater Queanbeyan had the biggest growth in house rent, up 4 per cent both quarterly and yearly.
The most expensive area to rent a house in Canberra was in South Canberra at $750 per week, a figure that has remained unchanged over the quarter and the previous year.
As for Canberra units, South Canberra was the most expensive suburb to rent with a median asking price of $528 per week.
The region with the highest unit growth was Belconnen at 6.1 per cent year-on-year to $435 per week. 
Greater Queanbeyan was also the most affordable area to rent a unit at $300 – a 3.4 per cent increase from the year before.
"Prices in Canberra are very expensive [and] people who are moving to the city to work just need somewhere to live, so they look at Queanbeyan because of the lower rental prices," said LJ Hooker Queanbeyan property manager Sue Craig.
"We have a really good variance of properties that are available, from affordable one-bedroom older-style units to high-profile properties with all the bells and whistles."
With Canberra's rising rental prices, resident Salote Temu has not had that much luck finding a place to rent in the north side.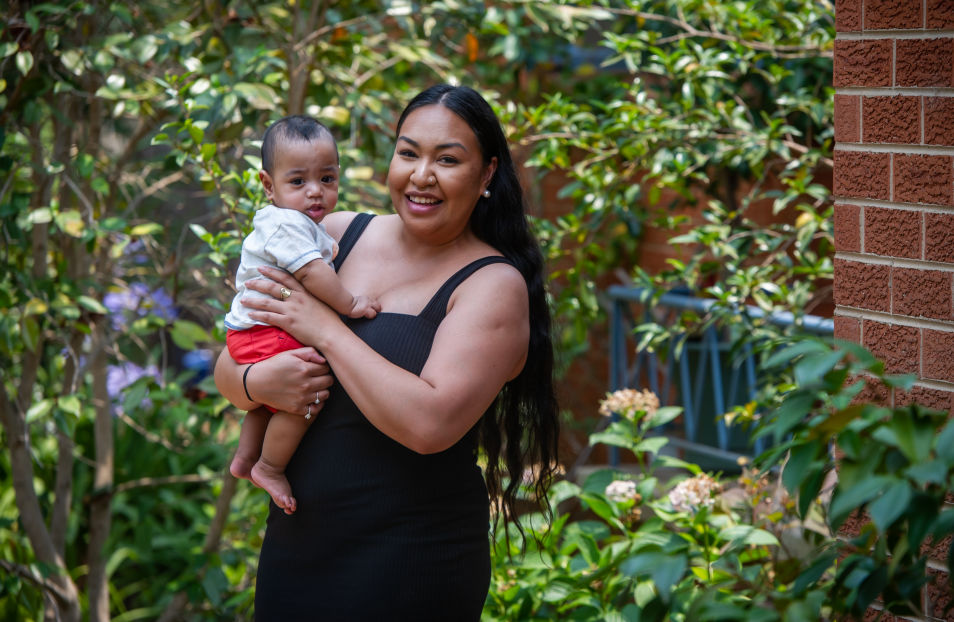 Having moved into a townhouse with her partner in Lawson in 2016, Temu soon realised that renting there was becoming more and more unaffordable.
"We rented a two-bedroom townhouse at $440 per week and every year when we renewed our lease, the rental price increased as well," she said.
"Eventually in 2018 our rent was $540 per week and that's when we decided that we'd end our lease because it was becoming too expensive for us.
"At the time we leased the townhouse, we had two incomes which was financially stable for us. However, when I fell pregnant in late 2018 I stopped working and it was then that we were struggling financially."
Temu said they started to look at apartments and houses in Bonner, Amaroo, and Gungahlin but with one income, it was "very strenuous on us".
"We ended up deciding to move back into my parents' house last year in Garran because it would be cheaper," she said.
"We looked in Queanbeyan as well, despite my preferences being within Canberra, but it would've been too far for my partner to get to work."
Temu said she was familiar with Canberra's high rental prices but was surprised to learn that it was more expensive than Sydney and Melbourne.