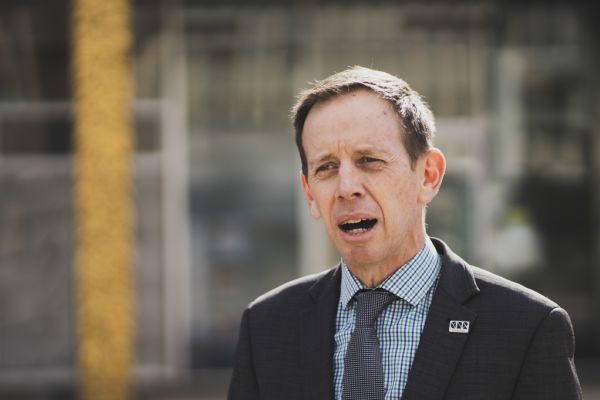 Canberra renters to access free in-home energy assessments
The ACT government is offering residential tenants free in-home energy assessments, as part of its ACT Home Energy Assessment Scheme.
The scheme, which was previously only available to home owners, has been expanded to renters and will allow an assessor to look at their homes and suggest any changes to reduce the amount of energy used.
Climate Change and Sustainability Minister Shane Rattenbury said the program would help "renters with tailored information, such as draught-proofing and using heating and cooling appliances and materials efficiently".
"It can be very hard for renters to make major energy-saving changes to their home," Mr Rattenbury said.
The state government partnered with ACT-based organisation Better Renting for the initiative and the Australian Energy Foundation will design and deliver the program.
Mr Rattenbury added that the ACT government had committed to a variety of different programs to help the community lower their energy bills including partnering with St Vincent de Paul Society to assist low-income households.
The announcement comes after the Independent Competition and Regulatory Commission released its final decision on regulated electricity prices, which saw the average price in the ACT decrease by 2.56 per cent from July 1. 
"With more people working from home this year putting extra strain on household energy bills, I encourage renters as well as home owners to take part in this program so you can maximise your energy efficiency and save money," Mr Rattenbury said.
In 2019, the state government committed to ensuring households met energy performance requirements by 2022 and landlords would be obliged to ensure properties met minimum energy performance requirements before renting them out.