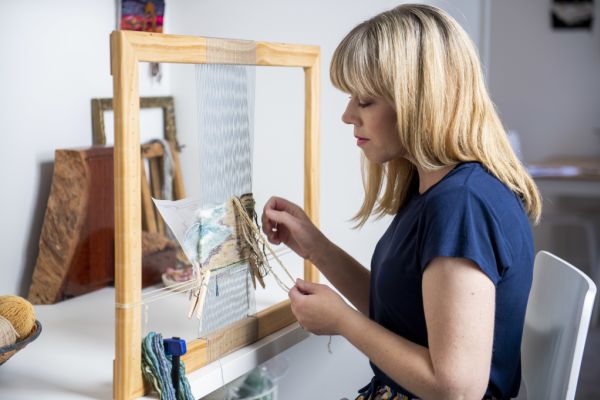 Canberra tapestry weaver entwines Australian landscape into the home
The bygone artform of weaving is enjoying a renaissance of late and, as a fellow crafter, I'm tipping my humble hat to Lee Leibrandt this week.
If you've never heard of looms, tapestries, warps or wefts before, you're about to get a crash course; and a beautiful one at that. Leibrandt takes the simple string and wields it with warmth, embedding memory and connection into each intricate piece that forms a new story of its own.
"My early weaving was very intuitive, an expression of how I felt and my experiences of places that are important to me," Leibrandt says.
"Those pieces are like a sparkly meld of memory and emotion and colour. They aren't 'realistic' because I'm seeing those places through my rose-coloured mind's eye."

Leibrandt uses a mix of natural fibres, yarn and wool to recreate scenes of nature that dance across a tactile form of fabric.
I think that's what makes this art form so alluring and unique, in that it reimagines an often overlooked or commonplace item and imbues it with meaning, flair and elevates its value above its original station. Though, having said that, this is no ordinary piece of cloth.
"To make an individual piece, I'll warp my loom to the size of the tapestry I'll weave and choose the colours and fibres I am to use from my yarn stash," Leibrandt says.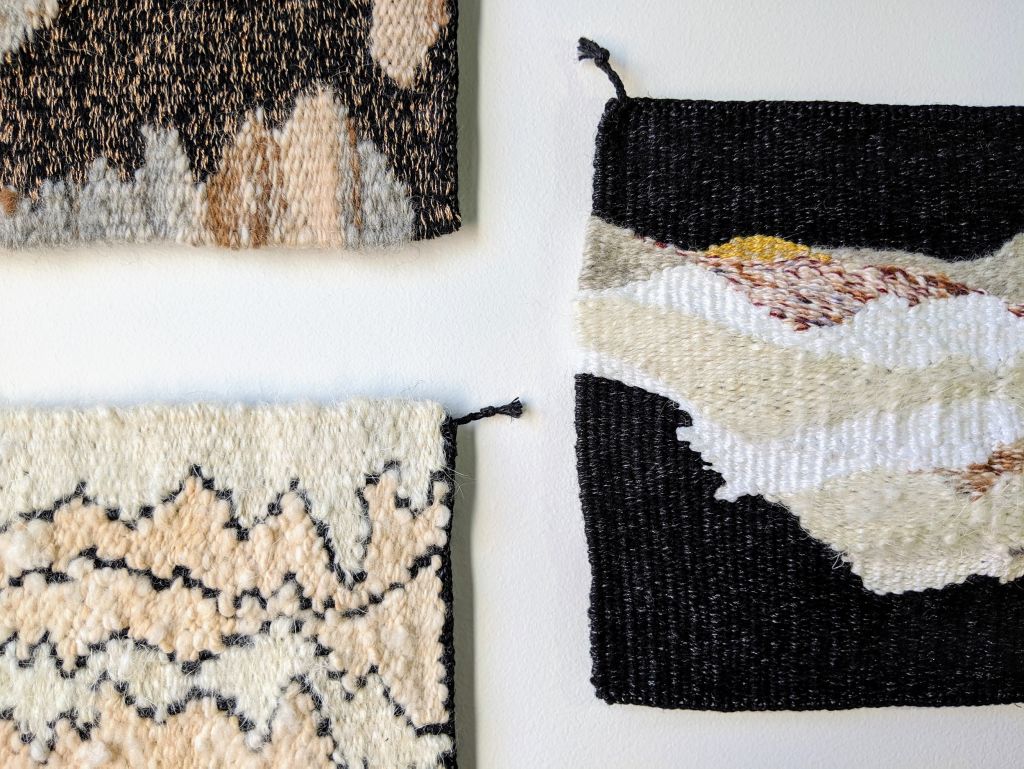 Leibrandt taught herself to weave using the forks of branches found in the park across from her home, moving on to fibres when her adoration of the craft deepened. She then honed her skills at the ANU Centre of Continuing Education through a tapestry weaving class.
Since then she's been traversing the US and Australia, loom in hand, documenting the many faces of her ultimate muse: the natural landscape.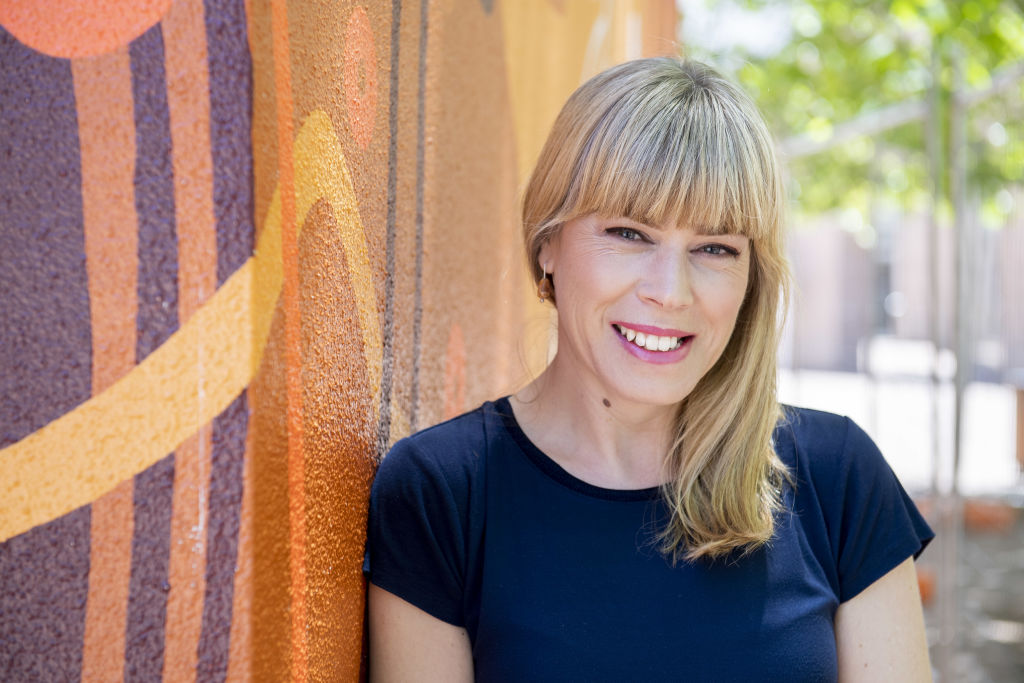 "I absolutely love visiting the deserts of Utah and Mexico, that connection is a really spiritual one for me, so I have to return time and again," Leibrandt says.
"But there is something special about the Australian landscape that really does pull on my heartstrings … I am forever obsessed with the patterns of tree trunks and their bark and our eucalyptus trees are hands down the most beautiful!"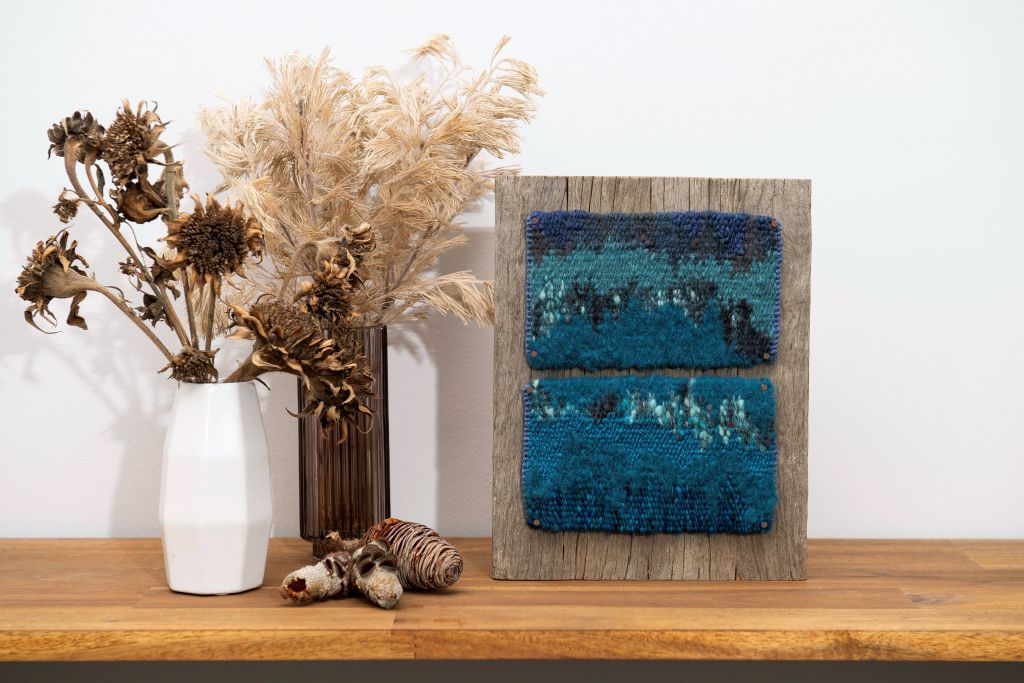 Leibrandt recalls one of her favourite experiences creating alone in the silence of the desert at Arches National Park in Utah. She laments that the work was never completed but offers up a poignant realisation on the purpose of creating in its place.
"First and foremost, we should create for ourselves. Maybe that sounds selfish, but I believe everyone needs a creative outlet in their life, especially for their mental wellbeing," Leibrandt says.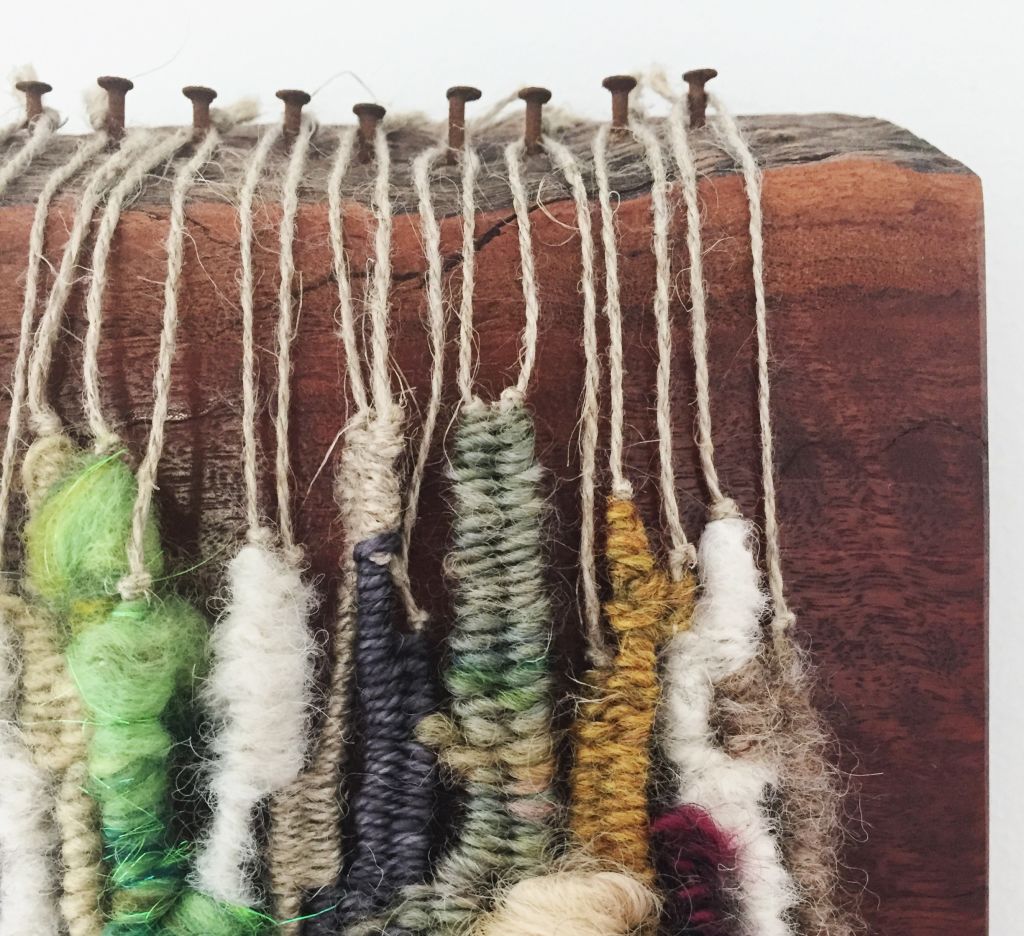 "So I create for the joy it brings me and weaving is just my way of sending that joy back into the universe."
Thus Leibrandt's tapestries are intrinsically personal. Gazing upon them or, if you're lucky enough, taking one home is to embody Leibrandt herself for a brief moment. Taking with you a snapshot of her life, from the top of a mountain or where the ocean meets the sand.
You don't just get the view, you're given every emotion that's tied to it.
Visit leeleibrandt.com or purchase her tapestries at The National Library of Australia bookshop.