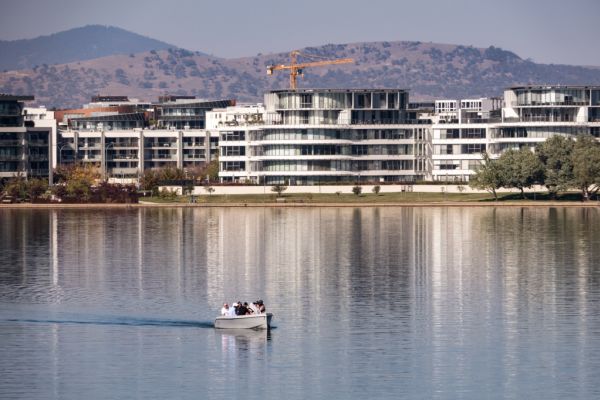 Confidence in Canberra's property market rebounds to top the nation
Confidence in Canberra's property market has grown by 21 index points to 144 over the past quarter, defying a national downward trend.
House price growth expectations are the strongest in the nation, jumping 37.3 points to be back in positive territory, the latest ANZ/Property Council Survey shows.
The ACT also topped the nation in forward work schedules, staffing levels and hotel capital growth, with expectations high for state economic growth and government performance.
It's an "extremely optimistic outlook for the Canberra property market", Property Council ACT executive director Adina Cirson says.
Ms Cirson pointed to recent data from CoreLogic which found nine in 10 Canberrans have made a profit from home ownership and also highlighted Australian Bureau of Statistics data showing residential construction up 17 per cent.
"It is great to see the ACT is not only back on track after a significant dip earlier this year, which was tied to uncertainty during the federal election and mooted APS cuts," she said.
"We know that we have one of the fastest-growing regions in Australia, and now is the time to seize the opportunity being demonstrated through market confidence."
Vibrant city centres, planning and regulation reform, property taxes and charges and housing supply and affordability had been identified by the ACT property industry as critical issues for the territory government, Ms Cirson said.
While confidence and expectations in the ACT jumped, national property sentiment fell by 10 index points to 118, below the historical average of 126. A score of 100 is considered neutral.
"Growing concerns about national economic growth are weighing on sentiment in the property industry, with a sharp drop in sentiment over the last quarter," Property Council of Australia chief executive Ken Morrison said.
"With the property industry accounting for 13 per cent of GDP and housing construction falling sharply, this is a significant shift."