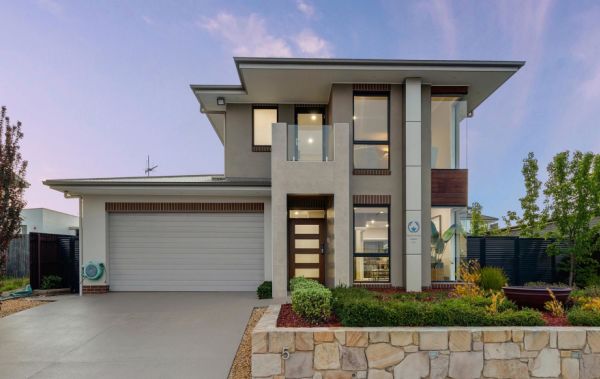 'Doesn't get better than this': New record highs set in Wright and Googong township
Buyers are out in force across Canberra and the surrounding NSW region with new suburb records set in Wright and in the Googong township.
The five-bedroom property at 5 Tishler Street, Wright, sold under the hammer on Saturday for $1.785 million, beating the previous suburb record by $95,000.
Selling agent Mario Sanfrancesco of Blackshaw Manuka said the property was a former display suite, "so it had all the bits and pieces in one package".
"Nothing was overlooked," he said.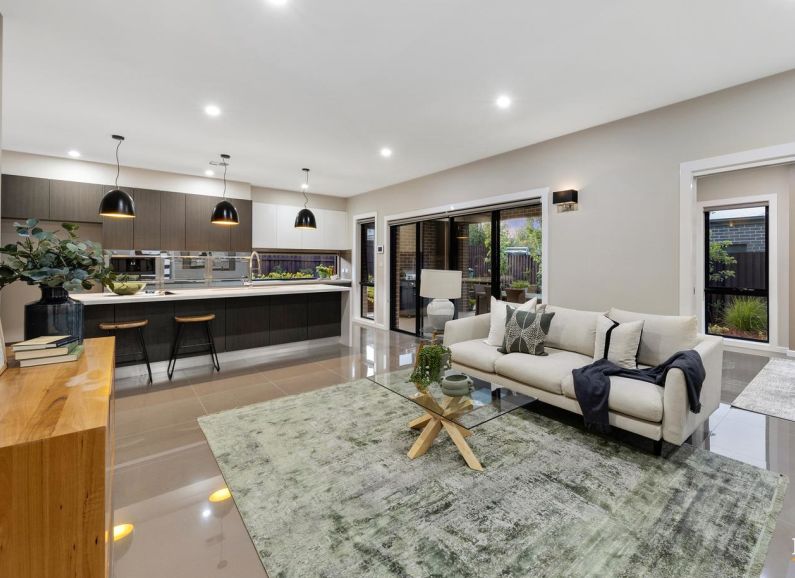 The property garnered a lot of attention during the auction campaign, and a handful of buyers registered to bid on the day of the auction.
"It was a decent bidding battle between the buyers and well fought-out. When the hammer was just about to drop, a new bidder entered the race very late and that spurred on other buyers to do the same until the very end," Mr Sanfrancesco said.
The new buyers were a family who had initially set their sights towards properties in the Inner South but "found value in the Molonglo Valley region, which is only a 10-minute drive from there".
Government records show the suburb's previous record was set by the residence at 6 Grace Perry Street when it sold for $1.69 million in July.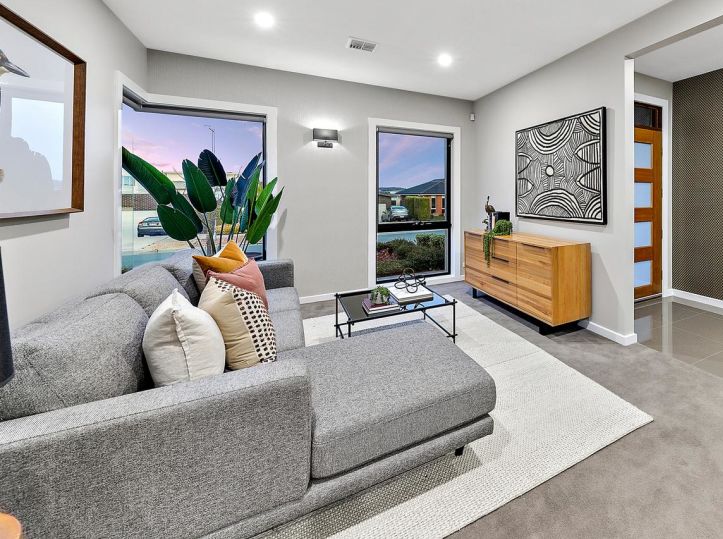 "Getting a record wasn't the intention but it's certainly not a surprise. There's a new record every week, given the factors at play in the market right now," Mr Sanfrancesco said.
"We have sellers right now who want to bring their plans forward to take advantage of the market. It doesn't get better than this."
Meanwhile, the six-bedroom home at 18 Cleaver Street, Googong sold prior to auction on Friday for $1.625 million, beating the previous record by $145,000.
Selling agent Alexandra Ahkey of Blackshaw Queanbeyan & Jerrabomberra said she had been confident the property would set a new record for the township, "considering the sheer size of it".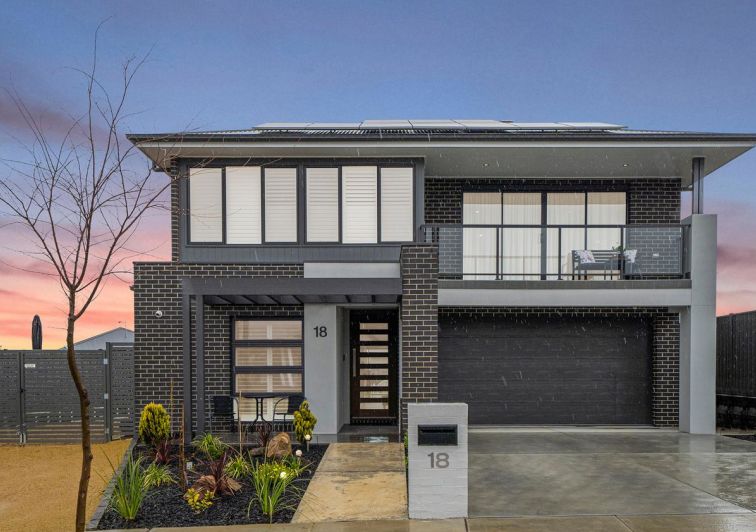 "It was almost 500 square metres of living with a lot of bedrooms and multiple living areas," Ms Ahkey said.
"During the sales campaign, we only had genuine buyers through and, eventually, a young family in Tuggeranong who recently sold their home and were looking for their next property purchased it."
The sellers decided to part with the home as they were moving interstate to be closer to family, she said. "They built it as their dream forever home but their circumstances changed."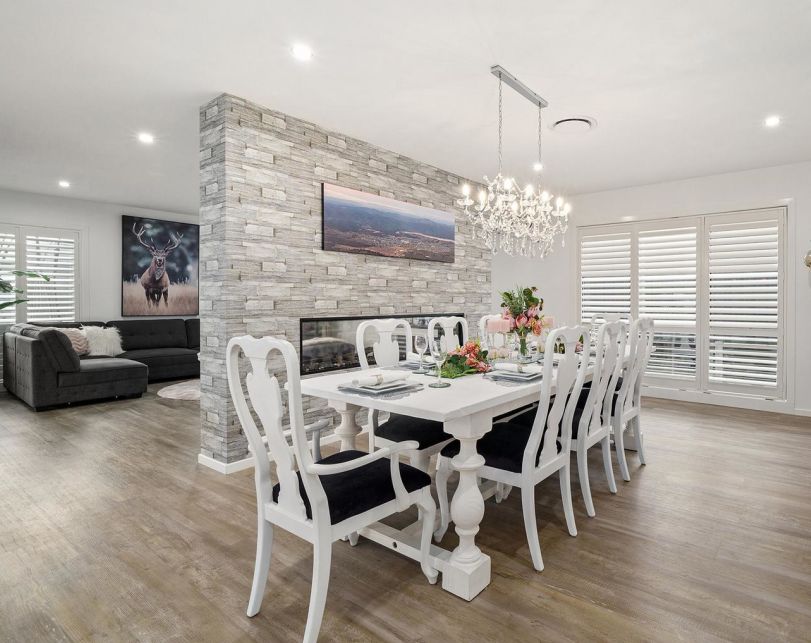 The property at 10 Bobby Street previously held the Googong township price record. It sold during the capital's strict lockdown in August for $1.48 million.
"Canberrans are starting to see that they'll get more bang for [their] buck across the border," Ms Ahkey said.
"Some people think Googong is miles away but it's actually not, and there are plenty of properties around here that offer a more affordable price tag for the same type of home in Canberra."