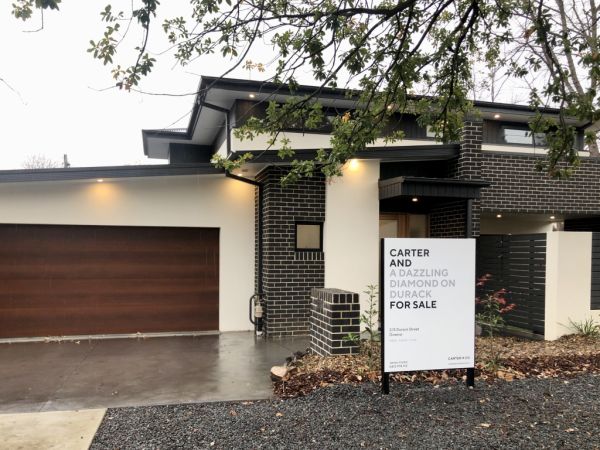 Former Mr Fluffy block: Downer home fetches $956,000 sale with one registered bidder
A four-bedroom home on a former Mr Fluffy block in leafy Downer sold under the hammer on Saturday at an on-site auction, with one bidder competing against themselves.
The block at 2/5 Durack Street was previously the site of an asbestos-filled home, knocked down and rebuilt as part of the ACT government's Asbestos Response Taskforce project. The property was one of over 1000 homes listed as a Mr Fluffy home.
Today, the newly built two-storey residence with a modern facade and spacious living and dining areas sits on 372 square metres of land.
The sole registered bidder kicked off proceedings with an offer of $950,000, followed by a $1000 rise. Bidding halted for a moment but after negotiations with listing agent James Carter of Carter and Co, the bidder then raised their offer to $956,000 before the hammer fell.
According to auctioneer Johnathan Davis of Carter and Co, the auction results "proved positive that you don't need a big circus to get your seller a great result".
The only attendees were the registered party, a family of three.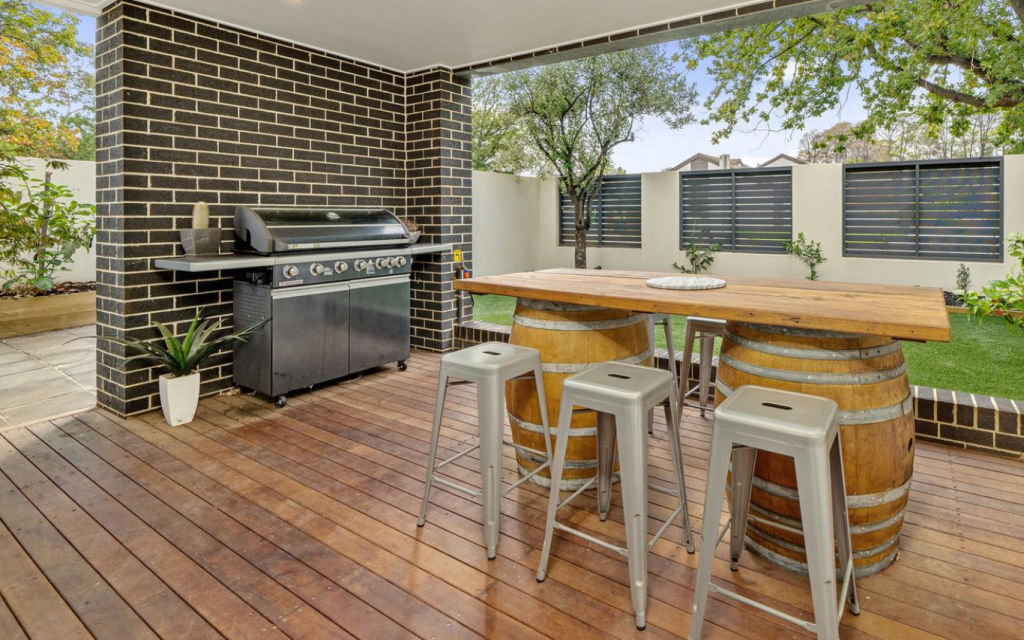 "It's a beautiful, modern new home that comes with all the lifestyle benefits of living in an established suburb," Mr Davis said.
Mr Carter added that the buyers were upsizing and were looking to get into the Inner North region.
"The four-week campaign was very busy. We had a lot of inquiries for the home and had 100 groups inspect the property."
Mr Carter is currently holding both online and on-site auctions, noting that he's seen success with both platforms.
With the 10-person limit at on-site auctions, Mr Carter said he would limit those attending auctions to "registered parties only". 
Further south, Ryan Thomas of Blackshaw Woden, Weston Creek and Molonglo sold a three-bedroom home in Chifley under the virtual hammer for $755,000 which brought in eight registered bidders.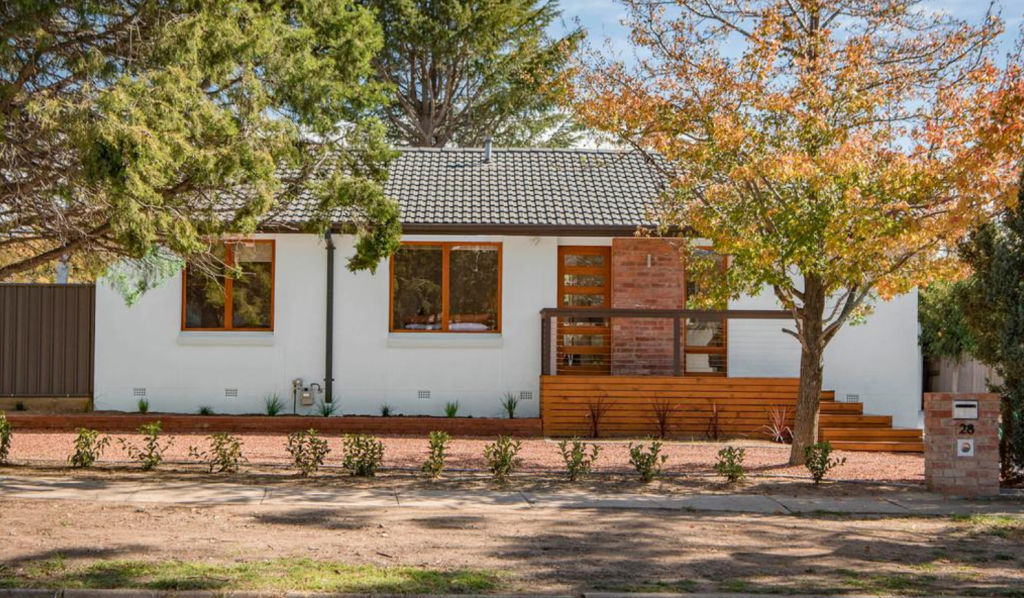 According to Mr Thomas, while hosting an on-site auction was an option for the Chifley property, it would have exceeded the 10-person allowance.
"Even though we had fewer than 10 bidders, those bidders don't come to an auction alone … they would've come with their partners or children. We would've easily reached capacity," Mr Thomas said.
Bidding for the home at 28 Eggleston Crescent started at $650,000 and was countered by a $25,000 rise. Two other bidders then made a play for the home with bidding moving in increments of $10,000 and $5000 with the odd $1000 offer.
Bidding continued until the price reached $740,000 where it stalled. After some encouragement from auctioneer Robert Peaker of Blackshaw Tuggeranong, the last bidder upped their own bid to $755,000 before Mr Peaker declared the home on the market.
With no forthcoming offers, the virtual hammer fell at $755,000.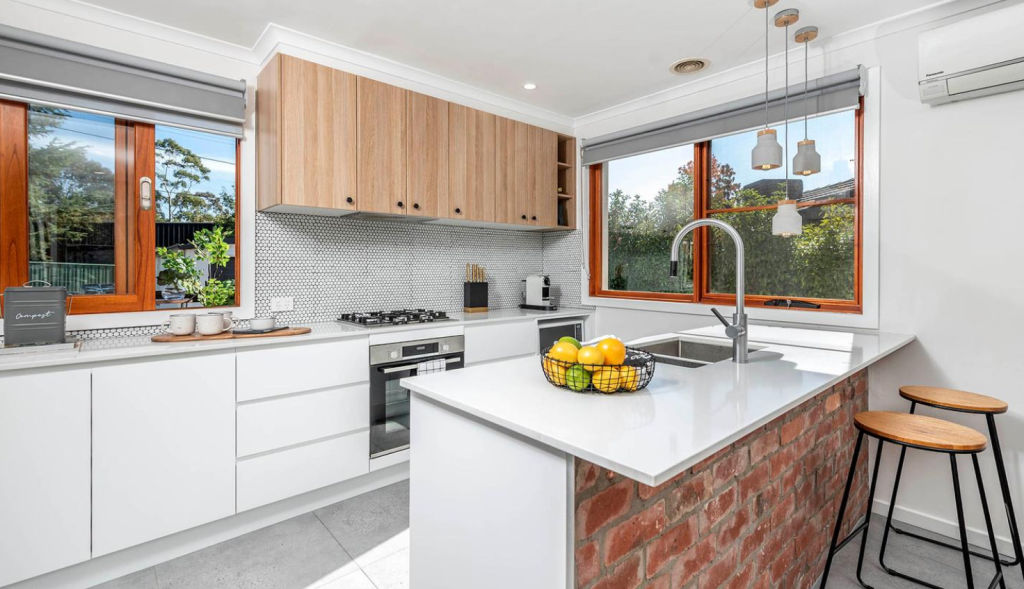 According to Mr Thomas, the vendors renovated the home with the intention of calling it their forever home.
"They installed double-glazed windows, insulated the home and did the landscaping, among other things," Mr Thomas said.
"It was the vendors' first home and they loved the renovation process and now want to upgrade and take on a new project on a bigger scale."
With the ACT earmarked to move to stage two of the national COVIDSafe Australia framework on May 30, Mr Thomas said he would consider hosting more auctions on-site.
The second stage of the roadmap is set to see up to 20 people allowed to enter open homes, on-site auctions and display homes, while the third stage will see that number bump up to 100, excluding staff. 
"It's quite easy to have 10 people in a house, but 20 people at auctions should be fine," Mr Thomas noted.
"If we have more bidders and anticipate a bigger crowd, then we will move to an online auction … We'll continuously monitor the situation."