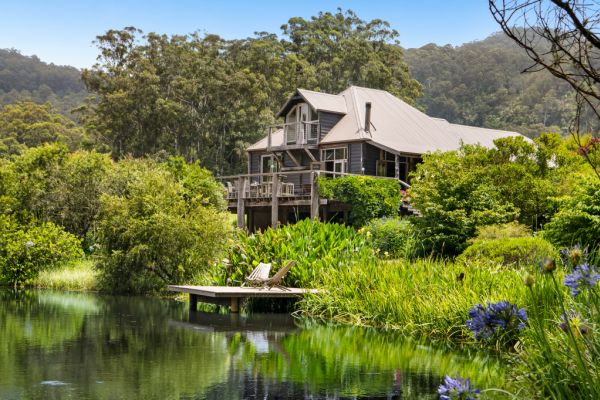 Green and serene: Idyllic Kangaroo Valley retreat on the market
With its idyllic pond, exposed timber, and spectacular escarpment views, you'd be forgiven for thinking 115d Jarretts Lane was located in some exotic alpine country town – or perhaps plucked from the pages of a bygone time.
"It feels like you're in another era," says selling agent Nick Dale of Belle Property Berry. 
"It's something that you would never, ever get in the city. There's history in that timber, and it brings a lot of character."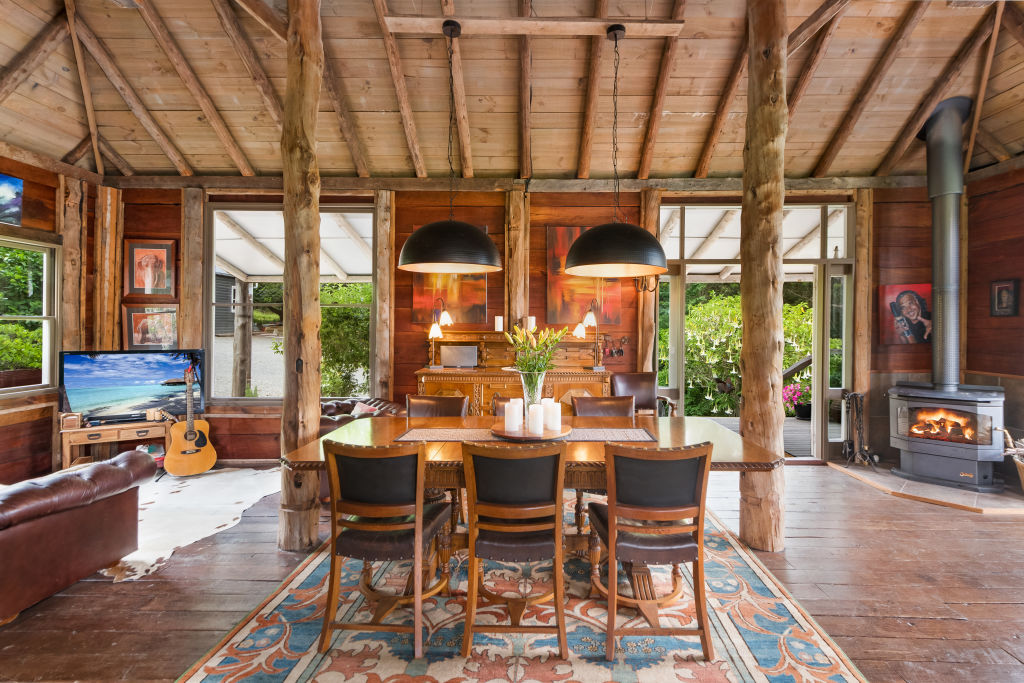 The property comes with a storied past. The ironbark poles were originally from a Pyrmont wharf, while the Oregon timbers were sourced from a shearing shed in NSW that was nearly a century old.
The timber features throughout the interior and exterior of the property lend a rustic, cabin-like feel throughout the three-story retreat.
"It's very rare, you might get that in the mountains in the US, but not in Australia," says Dale.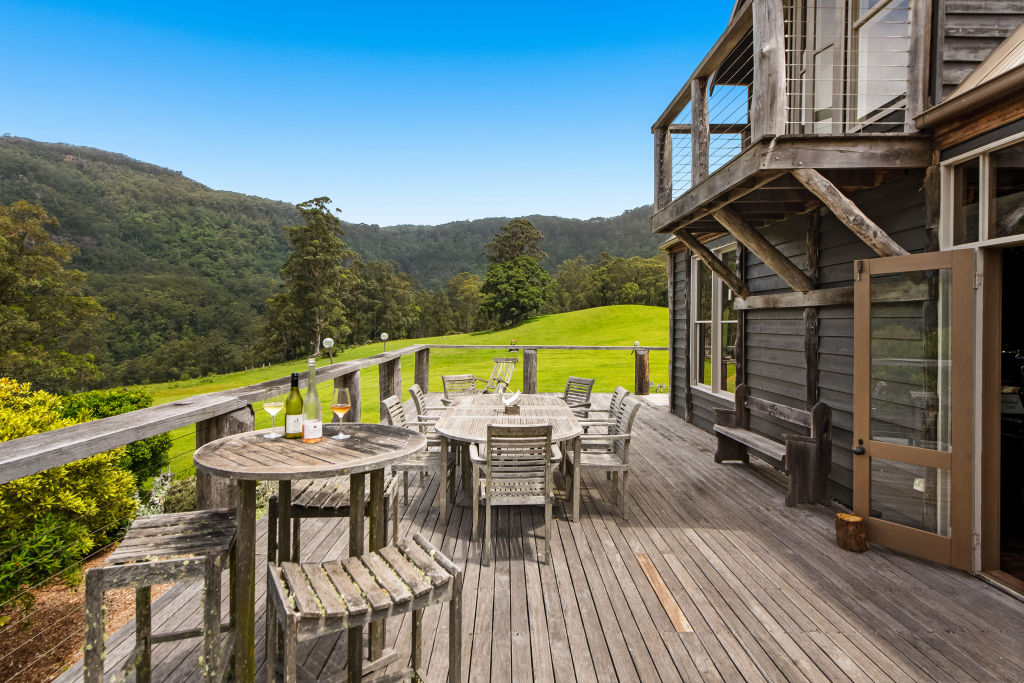 Beyond giving the home a quintessentially country look, the timber also makes the home incredibly structurally sound. With the addition of insulation, airconditioning and a slow-combustion fireplace, the home is a welcome escape from the city year-round.
A modern kitchen and contemporary bathrooms, as well as the home's proximity to Kangaroo Valley village, offer convenience without sacrificing on serenity.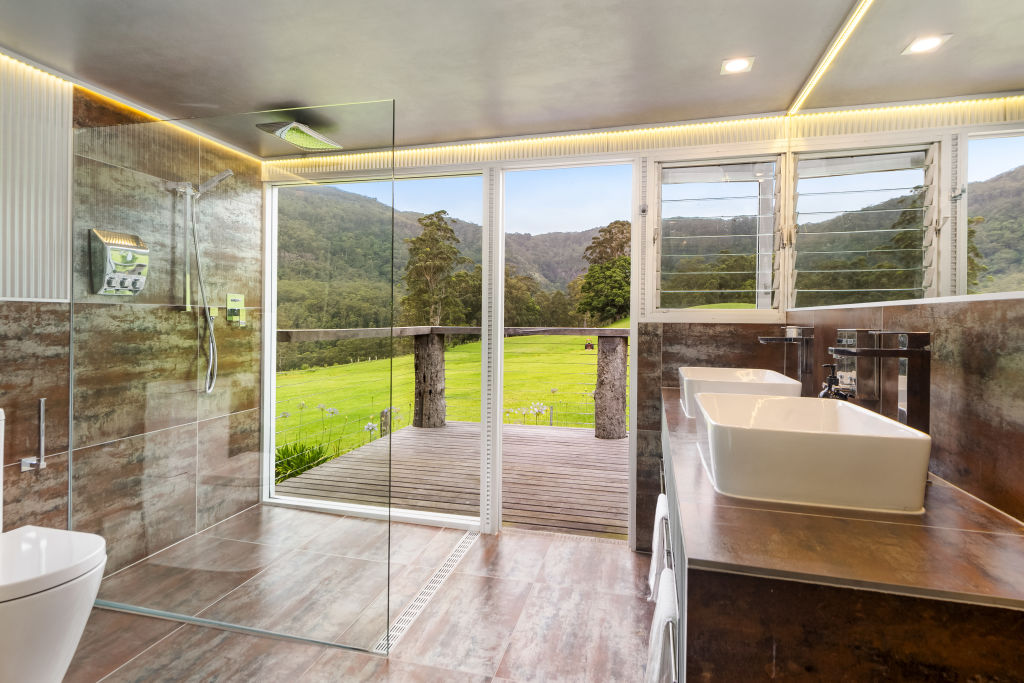 With swathes of space and country charm, the 2.19-hectare property is utterly at odds with modern city living.
"For anyone that's after a country escape, there's really not much more you could ask for," says Dale.
"You've got this character that you would never get in Sydney, you've got big beautiful escarpment views in front of you, and it's completely private."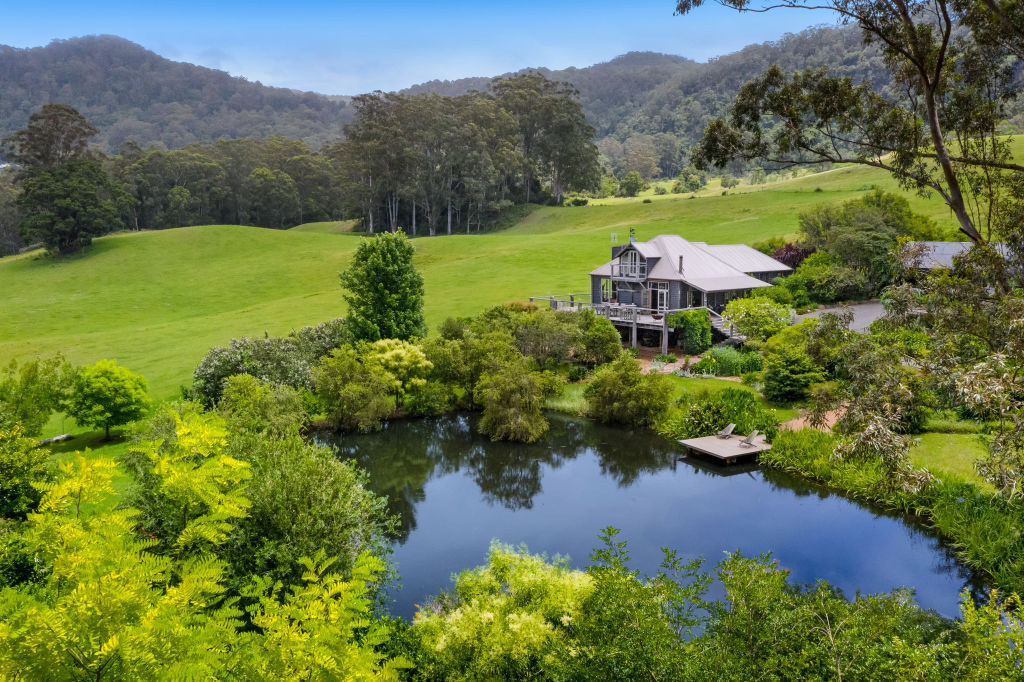 The home has ample living space on every floor, with the upper floor forming the main suite comprised of a bedroom, bathroom, lounge room, study and Juliette balcony.
"The owners call it 'Manhattan'," says Dale.
"They've had plenty of martinis up there; it's basically where they live once the sun goes down. They watch movies on the lounge, the Juliette doors are open, and there's a lovely breeze coming through. It's their comfort zone."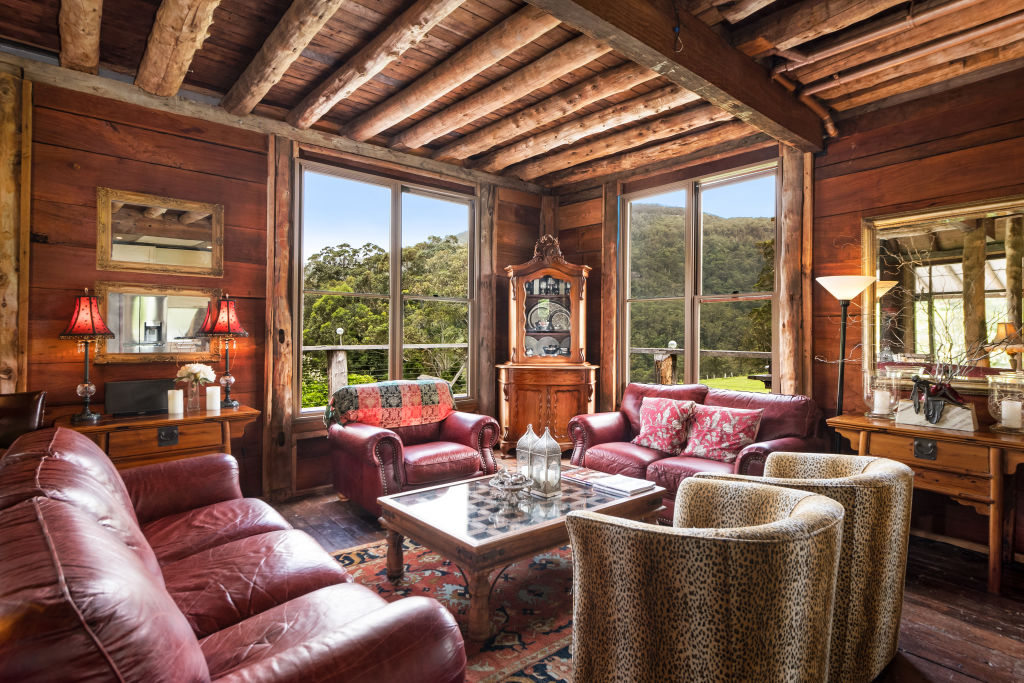 Over the past two decades, the current owners have breathed fresh air into the property, converting a livestock dam into a stunning ornamental pond complete with a jetty.
The couple has also introduced a petanque court and striking landscaped gardens featuring lush native vegetation, each with its own distinctive flair.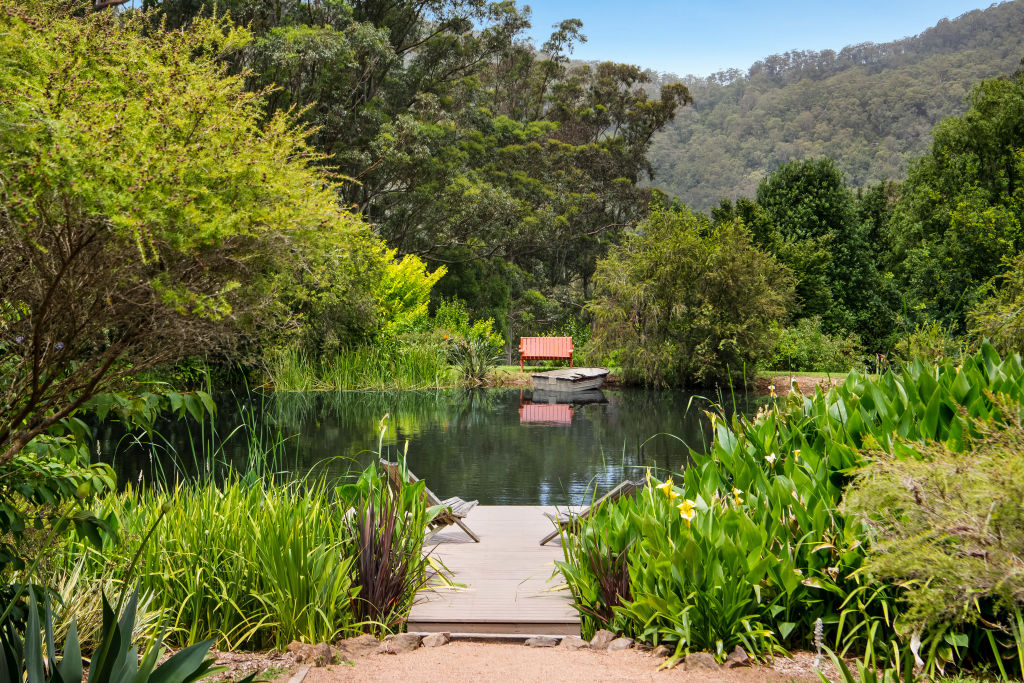 Whether you're enjoying the sunshine in the gardens or nestling next to the fireplace, the home gives the impression of a luxurious country escape.
"I'd love to be there on a freezing cold winters day when the mist is rolling down through the valley," says Dale.
"It would truly feel as though you were in a different country – the only thing that would be missing is the snow."
Price guide: $3 million
Private sale
Agent: Belle Property Berry, Nick Dale 0419 425 166