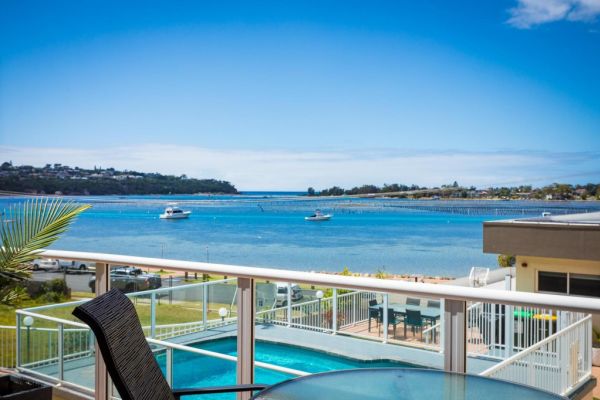 Holiday at home: The best places to buy on the NSW South Coast
Escaping inland life for big stretches of saltwater, sand and sun is one of our greatest Australian traditions and this year, it seems more home buyers opted for a sea or tree change amid the pandemic.
In fact, according to the latest Domain House Price Report, regional NSW dwellings were outperforming Sydney and Canberra.
The data showed that in the three months to September 2020, the median dwelling price for both houses and units in regional NSW was up 2.7 per cent over the quarter to $520,358. This was a 7.6 per cent increase year-on-year.
Sydney increased slightly by 0.7 per cent over the quarter to $924,734. This was a 6 per cent increase year-on-year. 
Canberra increased by 2.2 per cent over the quarter to $684,837. This was a 6.6 per cent increase year-on-year.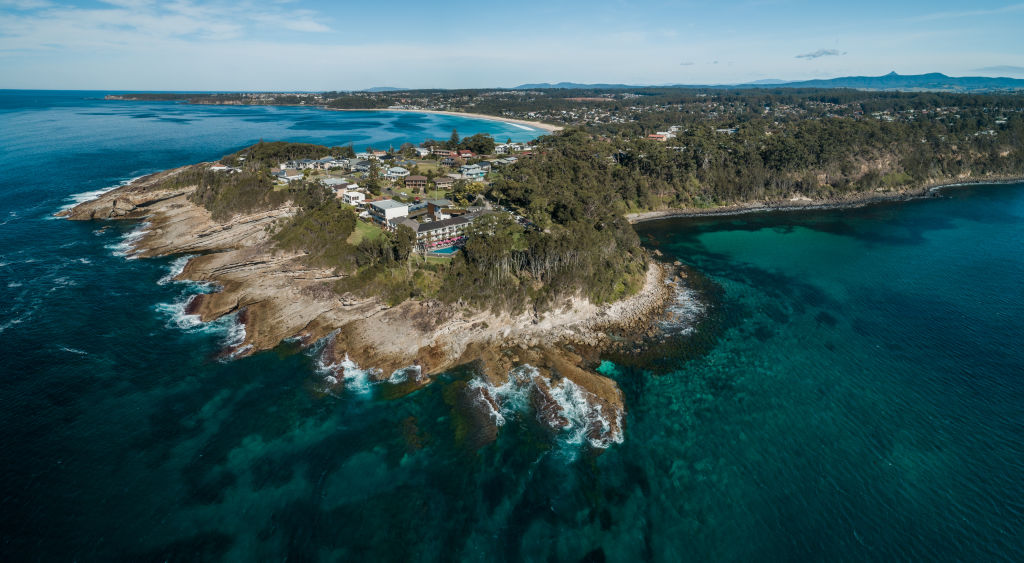 As holiday-goers set their sights on making a more permanent move or investing in a holiday shack, there's no better time to consider this than in the summer break. 
For many Canberrans and Sydneysiders, summer isn't complete without a family pilgrimage to the NSW South Coast. But the main question: where to buy?
We've spoken to the experts and have rounded up six South Coast hot spots for you to consider.
Berry, a village in Shoalhaven
Median house price: $1 million
Berry has in some ways "shot to fame" in recent years with its boutique fashion and homewares shops and the iconic Berry Donut Van contributing to a wave of trendsetters hitting the town for a quick country escape.
All the action is found on Queen Street, but the suburb is also part of the Shoalhaven Coast wine region, so you'll be impressed by Berry's food and wine experiences, as well as a colourful events calendar of markets and festivals.
Belle Property Berry agent Gary Dale said the village is called "the town of trees" because of its leafy disposition, large acreage blocks and lifestyle purchases, which are sought-after, particularly by Sydney's eastern suburbs folk.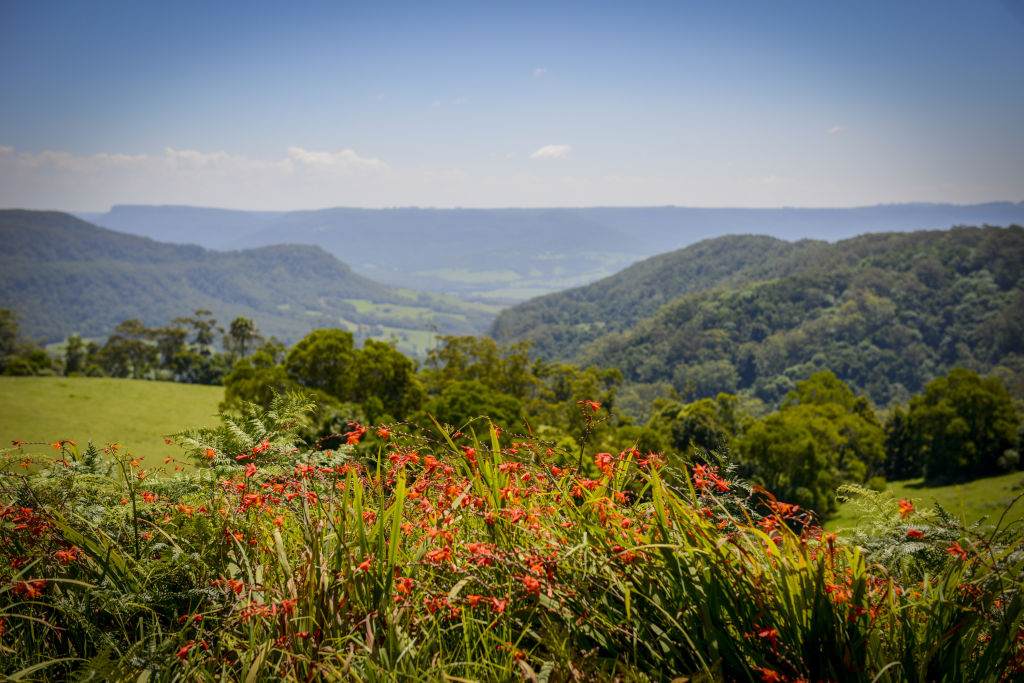 "The eastern suburbs are our biggest pull, then the Shire and north shore," he said.
"My wife and I are eastern suburbs people ourselves, but we're on the retiring tip and moved to Berry. We love it; we can leave Berry in peak hour and not be stuck in traffic."
Homes in Berry and neighbouring suburbs are what dreams are made of, and the property sales reflect that. Nearby historic Terrara House, a popular wedding venue, sold for $6.25 million in 2018.
"It's wedding central in this region, even my daughter got married here, and the calibre of homes that come onto the market in Berry are all quite stunning. Homes have been bought to hold glamorous events on these properties," he said.
Next time you visit Berry, Dale recommends stopping in at the Berry Hotel for a beverage in front of a crackling fireplace.
Our top pick of homes for sale in Berry
Shoalhaven Heads, a town in Shoalhaven
Median house price: $670,000
On the doorstep of Shoalhaven River is this sleepy seaside village that's only a short drive southeast of Berry, a scenic 11-minute journey to be exact.
"The property search may start in places like Berry but buyers soon begin to explore smaller towns for greater value or space," Dale said.
"Coastal dwellers usually want a beach shack rather than a suburban home and might like to take a look at Shoalhaven Heads for good value."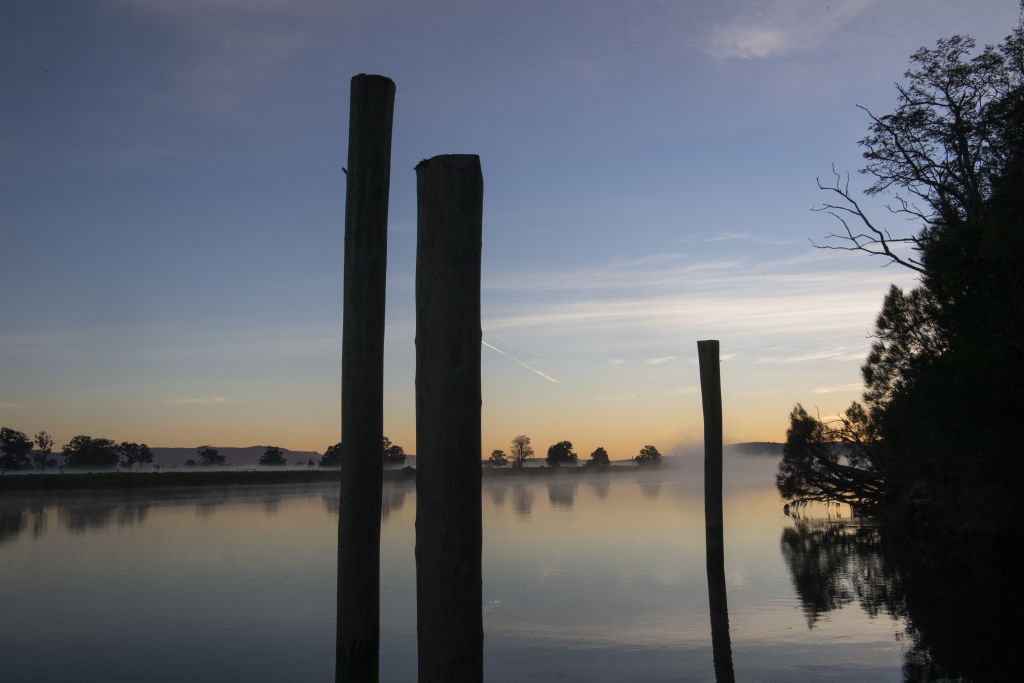 Seven Mile Beach is a natural attraction that's a big drawcard in the area, where fine white sands curve from the heads near the river entrance north through Seven Mile Beach National Park to Gerroa.
"At the southern end of Seven Mile Beach, you can pick up a family home between $500,000 to $700,000," Dale said.
"At the other end, homes in Gerroa have been going for millions. In 2019, we sold 98 Stafford Street for $3.85 million, the suburb record at the time and most recently, we sold 118 Headland Drive for $2.45 million, a fantastic result."
Our top pick of homes for sale in Shoalhaven Heads
Huskisson and Vincentia, small towns on the shores of Jervis Bay
Huskisson median house price: $852,000
Vincentia median house price: $756,500
Jervis Bay is said to have the whitest sand and clearest waters in the world, and here you can also find some of Australia's most untouched beaches that stretch across its 102-kilometre oceanic bay.
The shores are edged by eucalypt forest, woodland, mangroves and remnants of rainforest, which in spring are ablaze with wildflowers. Jervis Bay is also home to two national parks and is a paradise for wildlife.
The bay comes alive, not just in summer, but year-round Jervis Bay Properties director Scott Morton said and is a sought-after location for the upper bracket of the coastal market.
"Jervis Bay is synonymous with luxury and high-end properties, and this higher end of the market has certainly picked up this year as a flow-on effect from the pandemic," he said.
"Now that people are able to work from home, they have the best of both worlds — being able to work remotely while also living near the sea."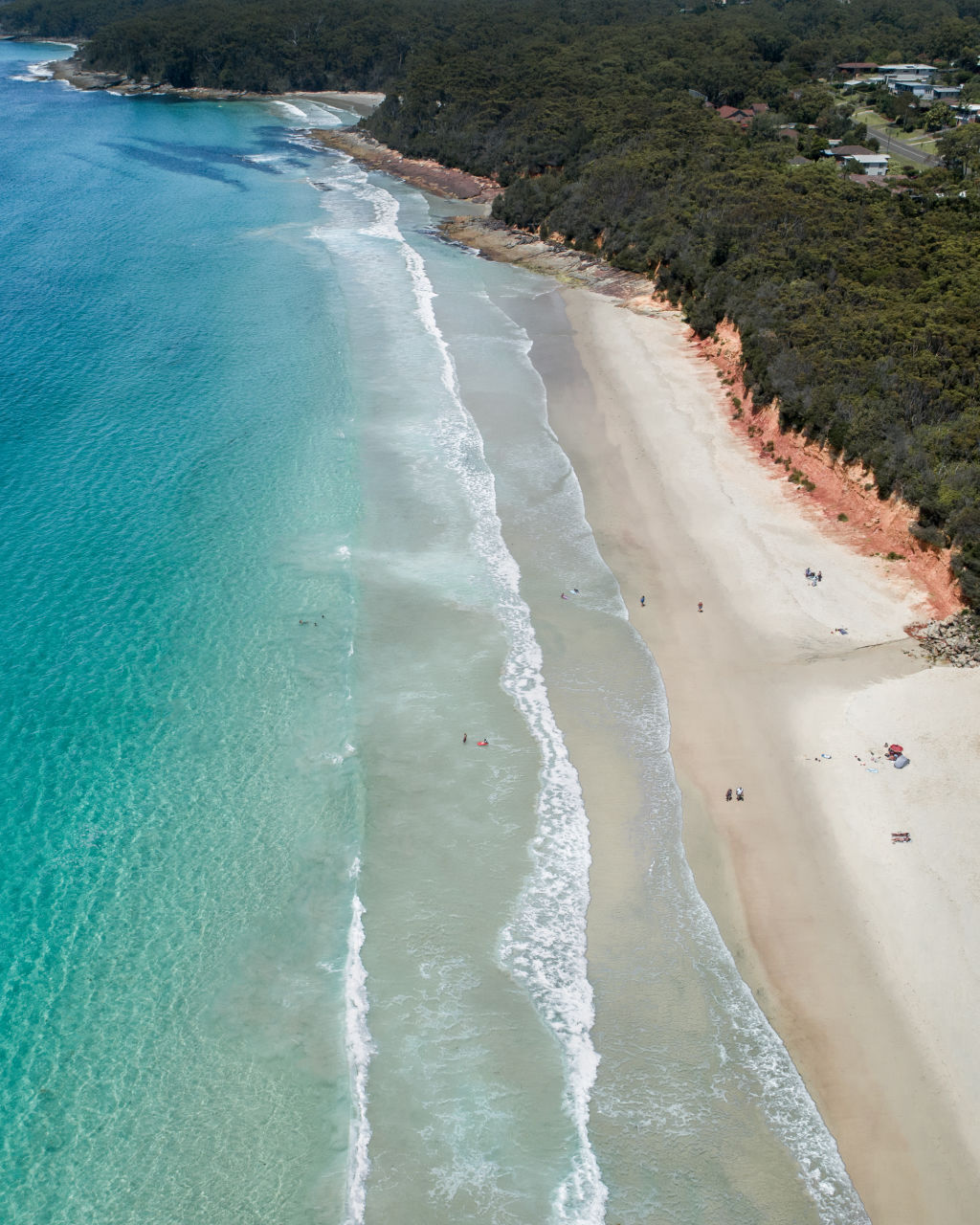 Many townships make up this beautiful region, but Morton says Huskisson and Vincentia, located along the shores of the bay, are the areas to watch.
"Huskisson is the thriving hub. Looking forward, it will see more exciting new development set to come to market in 2021," he said.
"Vincentia has more low density and residential houses with a handful of villas and townhouses.
"Regardless of where they're looking, a common theme in demand is convenience, close to amenity and on the doorstep of the beach."
Morton said buyers comprise retirees, people moving from neighbouring regions, as well as those searching for a life of leisure from Sydney and Canberra, particularly around waterfront locations.
Being a "Husky" local himself, Morton points to 5 Little Pigs cafe for your daily caffeine fix; Moona Creek Lagoon, a popular family spot with shallow places to swim; and the cycleway, which runs from Huskisson to Greenfield Beach.
Our top pick of homes for sale in Vincentia
Our top pick of homes for sale in Huskisson
Ulladulla, a town in Shoalhaven
Median house price: $605,000
Ulladulla and neighbouring Mollymook have made their mark in recent years – from its picturesque harbour to the amazing bushland and a range of world-class restaurants, which has turned it into quite a foodie hot spot.
Ulladulla has been an important fishing port since 1859, and it's still a great place to enjoy bountiful local seafood or browse interesting galleries and surf shops in town.
There's a laid-back aura that blankets the town, but if you're into getting out and active, water sports such as fishing, swimming, stand-up paddle boarding and surfing are popular, and there are several reef dive sites around the area.
If you're thinking of buying in Ulladulla, Raine & Horne Mollymook/Milton principal Ben Pryde said streets along any of the region's many beautiful beaches always attract premium prices, as well as those on headlands or overlooking Ulladulla Harbour.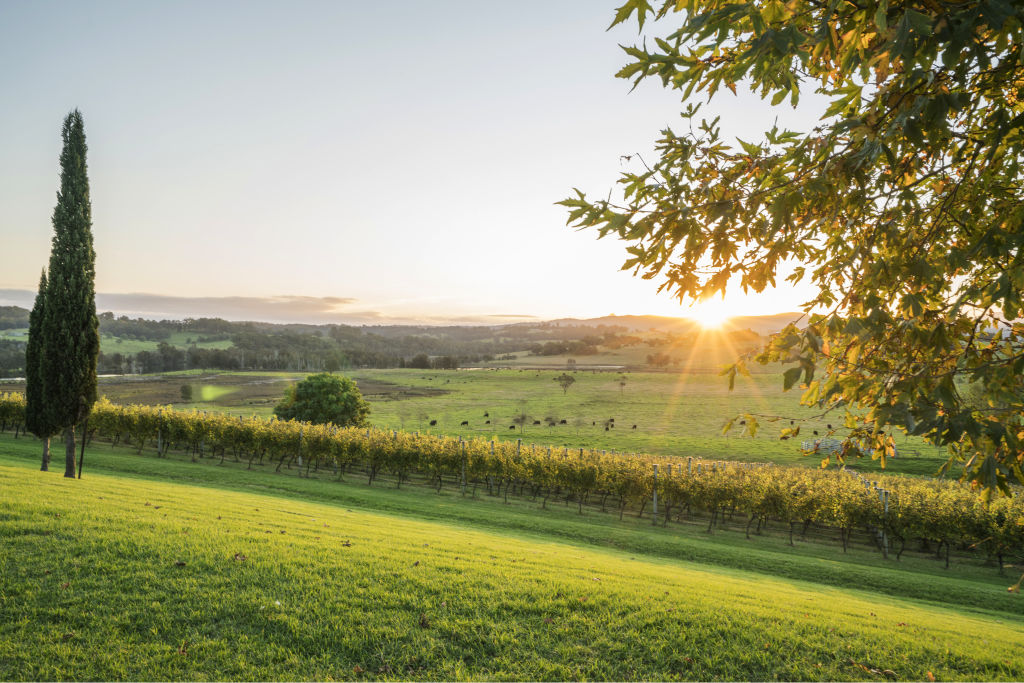 "The more secluded streets around Mollymook, Narrawallee Beaches and Bannister Head, near Rick Stein's at Bannisters, are tightly held and highly sought after," he said.
"The blue-ribbon streets are Victor Avenue and Surfers Avenue in Narrawallee, Mitchell Parade, Riversdale Avenue, Shipton Crescent and Beach Road in Mollymook, Rennies Beach Close and South Pacific Crescent in Ulladulla, just to name a few."
There's a mix of lifestyle options in Ulladulla, with rural and bush properties, beach and lake suburbs, or contemporary apartments in town, so, it sees a diverse demographic calling it home.
"Around 55-60 per cent of our buyers are Sydney-based, consisting of empty-nesters, retirees and young families. Some are seeking family homes or weekenders by the beach, while others are looking to get off the grid and go bush," Pryde says.
Pryde's local guide consists of restaurants like Bannister's Pavilion, Rick Stein's, Gwylo, Tallwood or Cupitt's Winery.
"We have a great wine bar and restaurant in Milton called Small Town, and the Milton Hotel had a makeover last year, now incorporating Dangerous Ales Brewery," he said.
"My boys and I also love getting out in the ocean. The kids love jumping off the Gantry at Bawley Point. We even enjoy a walk up Pigeon House Mountain to watch the sunrise."
Our top pick of homes for sale in Ulladulla
Merimbula, a town in Bega Valley
Median house price: $582,500
For those who like the outdoors, living in Merimbula will be a constant battle to decide between spending the day at the beach or one of the surrounding picturesque national parks.
Beaches are the main attraction at this town on the Sapphire Coast, so if you're a family who lives in the water, this could be the destination for you.
Surfers like Merimbula Main Beach where the swell is pumping, Short Point has million-dollar views, Bar Beach is excellent for snorkelling, and shallow Spencer Park Beach and playground is ideal for the little ones to explore.
"Merimbula and the surrounding coastal suburb market continue to consistently perform positively. In fact, the last two year has seen some of the best growth for the last decade," said Trevor Miller of Sails Real Estate.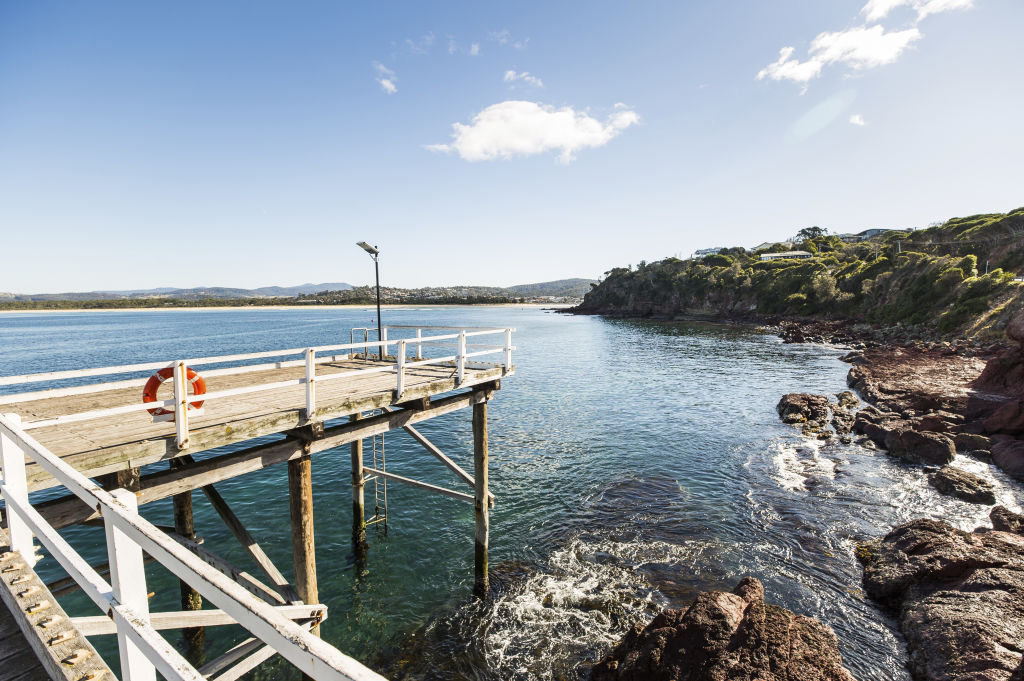 Anywhere on Long or Short Point is considered prime real estate in Merimbula due to their proximity to town and unique water views. Merimbula's newest suburb, Mirador, also provides some highly prized blocks and modern properties.
Miller said the majority of the area's clientele has historically been retirees looking for their next stage or holiday home, but in recent times he has seen a surge in first-home buyers and professionals.
"This is due to a number of larger growth services that have provided more stable jobs for the area, like the Bega Cheese expansion and Bega Hospital," he said.
"What many don't realise is the food and coffee culture that has really taken off in recent times and several micro-breweries that are in the local area."
When asked about his personal favourite places, Miller said he can't go past the many seafood offerings. 
"Wheelers Seafood Restaurant and The Wharf in Merimbula always impress," he said.
Our top pick of homes for sale in Merimbula