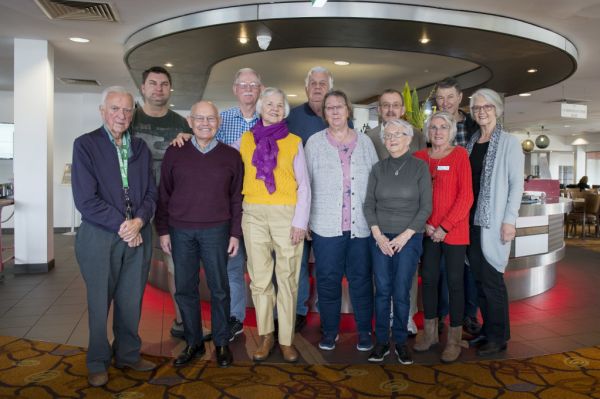 How downsizers have formed their own new community at a Belconnen development
Lucy Bladen
twitter
Editorial producer
Leaving a house that you have lived in for many years can be tough.
Downsizers leave their leafy suburbs and the neighbours they have had for more than 30 years.  Many of them will have become like family with children growing up together, plenty of snags shared at Sunday barbecues and gardens watered when one goes on holiday. 
All of a sudden, the downsizers are living in an apartment complex where they may pass a neighbour in a corridor occasionally. It's not the same as chatting over the fence in the evening while taking out the rubbish.
But a group of residents of the Parc development in Macquarie – many of them downsizers – have banded together to create their own little community.
Dubbed "The Parc Group", the new friends meet for weekly lunches, card games, mah-jong and cribbage lessons.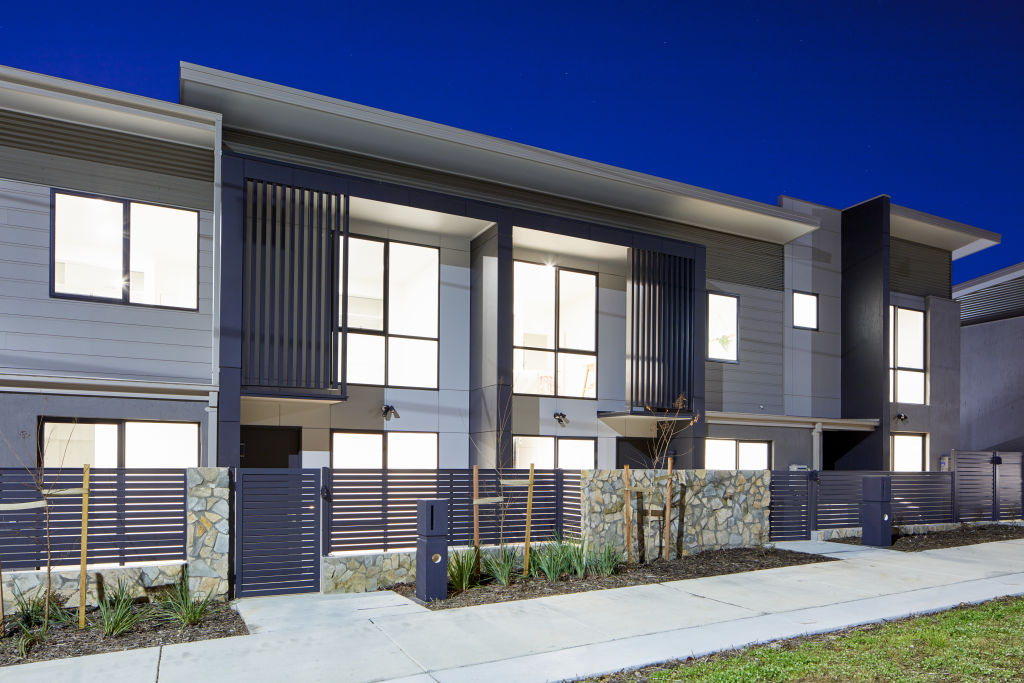 They have also established a building "Uber" and a library.
Ian and Joyce are downsizers who have joined The Parc Group. The pair moved from Yass and wanted to downsize in Canberra to be near their children and grandchildren.
"We decided to move to an apartment with our heads, not our hearts," said Joyce. "It was the sensible thing to do, but that didn't make it easier emotionally."
But now, she says, Parc has become "the home of her heart".
"I love driving into the car park every time we return."
The group even gets together for special occasions, with members Alan and Karyn – the acknowledged initiator of the group – recently celebrated a significant milestone with the other members.
"It was our 50th wedding anniversary not long after we moved in and the group bought us gifts and took us out," Karyn said.
The first residents moved into Parc eight months ago.
"The Parc Group demonstrate that medium and high-density living does not have to come at the expense of having and being good neighbours," Colliers International executive of project marketing Leon Buchanan said.
"The strong community they have built in such a short period is awe-inspiring. Often apartment living is depicted as being less friendly than traditional neighbourhoods of free-standing homes, but the Parc Group is blowing that dated stereotype out of the water."
Morris Property Group is the developer behind Parc, and construction director James Morris said developers have a role in creating communities.
"Many Canberrans are considering higher-density [living] because of the many advantages it offers," he said.
"Developers have a role to play in ensuring we create communities, not just buildings, and hearing stories like the formation of the Parc Group is very gratifying."