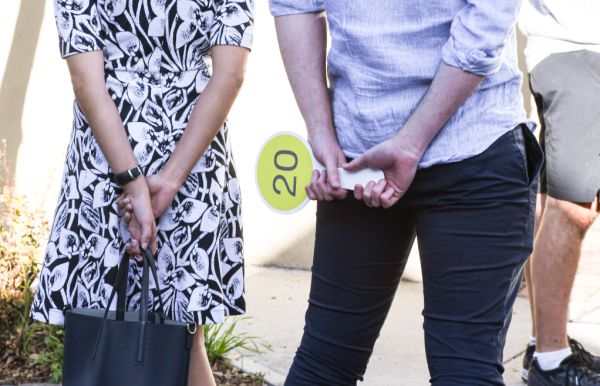 How much would people need to save to keep up with rising auction prices in Canberra?
Potential house hunters who have been searching for a property in Canberra need to have six figures in savings if they want to purchase a house at auction with a 20 per cent deposit, a new analysis shows.
Auction prices have boomed to historical highs in the capital, with strong clearance rates since the start of the year.
In June, Canberra's median auction price for a house hit a new benchmark of $1.04 million – the first time it cracked $1 million. This was an eye-watering increase of $270,400 from the same month last year.
A buyer wanting to purchase a house with a 20 per cent deposit would need to have saved $208,000.
Someone who had a 20 per cent deposit in June 2020 but did not manage to buy a house would need to have saved an extra $54,080 since then to maintain the same level of deposit and avoid paying for lender's mortgage insurance.
"The pace of growth has been unusual for Canberra," said Domain chief of research and economics, Nicola Powell.
"If someone sold their house three months ago and are waiting to purchase, the market has risen even further in that space of time, and it's almost that cat and mouse situation where you try to play catchup."
While there are homes that are sold via private treaty, more properties are taken to auction with real estate agents confident the demand will see them sell under the hammer.
Buyers are fuelled by low interest rates – and the expectation that they will remain low over the next few years – and the fear of missing out, said auctioneer Frank Walmsley of Auction Advantage.
"I call about 10 auctions every weekend in Canberra, and it's incredible to see how the market has changed in a matter of months," Mr Walmsley said.
"I know many buyers who had an initial budget of $800,000 and have now had to adjust it upwards to $1 million."
Simon Visser of Grapevine Mortgages said many buyers have had to extend their 90-day pre-approvals "because the value of homes that suit their needs keep on rising".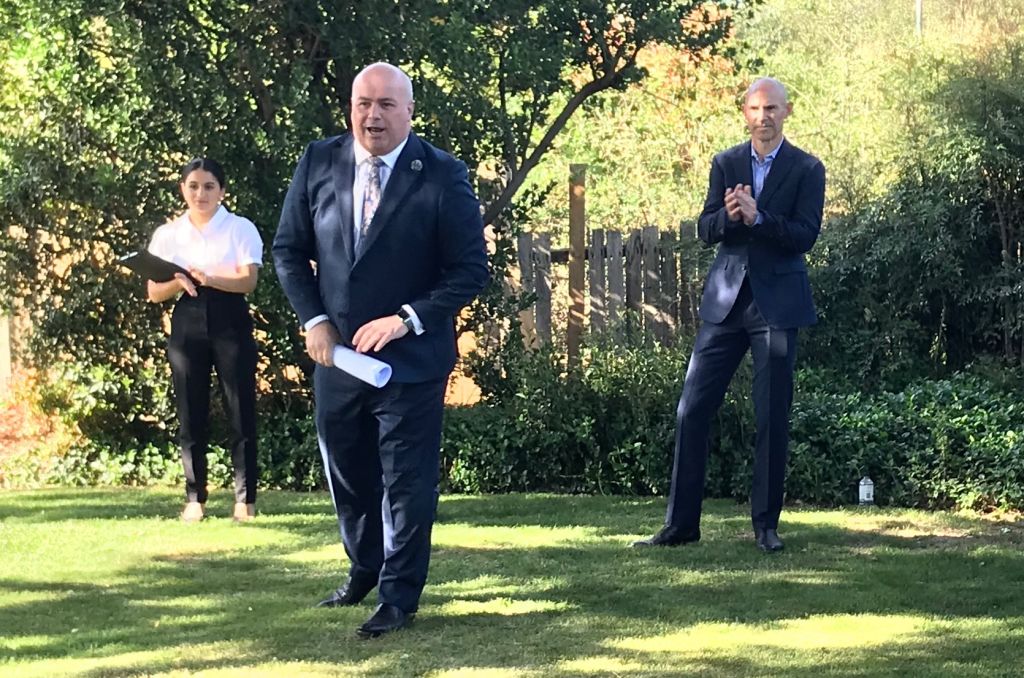 "Other clients have had to add to their savings with gifted funds or equity from their parents to increase their maximum purchase price and be in a position to purchase their dream home in a rising market," Mr Visser said.
"Buyers are frustrated, they are attending open homes and auctions expecting a certain price range, and the result is often proving they were never a realistic chance of purchasing."
Bidders who weren't able to secure a property at the start of the year and are still hunting have become seasoned bidders, Mr Walmsley added.
"A year ago, we wouldn't have more than 10 bidders at a time and at the start of the year, it wasn't uncommon to have 15-20 registered bidders at auction," he said.
"Now, the number of bidders at auction have reduced slightly, still at double-digits, but these buyers are more intuned to the bidding process and strategy. These are serious buyers who have increased their budget, saved more to just buy now."