How the nationwide ban on auctions and open homes will affect Canberra's property market
The Canberra real estate industry is preparing to become contactless, adopting digital methods to replace auctions and open home inspections, following a nationwide ban in response to the coronavirus pandemic.
Prime Minister Scott Morrison announced on Tuesday night a range of large gatherings that will no longer be permitted from midnight, Wednesday March 25, including auctions and open inspections, in a bid to slow the transmission of the virus.
Private inspections strictly by appointment only, virtual tours of homes and online auctions are still allowed to be carried out.
Domain senior research analyst Dr Nicola Powell said "the new measures add another hurdle to the slowdown in the market".
"We may see vendors opting to delay their property sale and buyers delaying their property transactions because the short-term future is so uncertain," she said.
Dr Powell noted the nearest outbreak the coronavirus could be likened to is the SARS epidemic in Hong Kong in 2003.
"What we saw was a short and sharp impact on the housing sector in terms of house prices … but once the virus was contained, there was a rebound in transactions," she said.
"Depending on what the impact is on the broader economy, I'm expecting it to be a short-term impact on the market and a short-term restriction on how we transact property."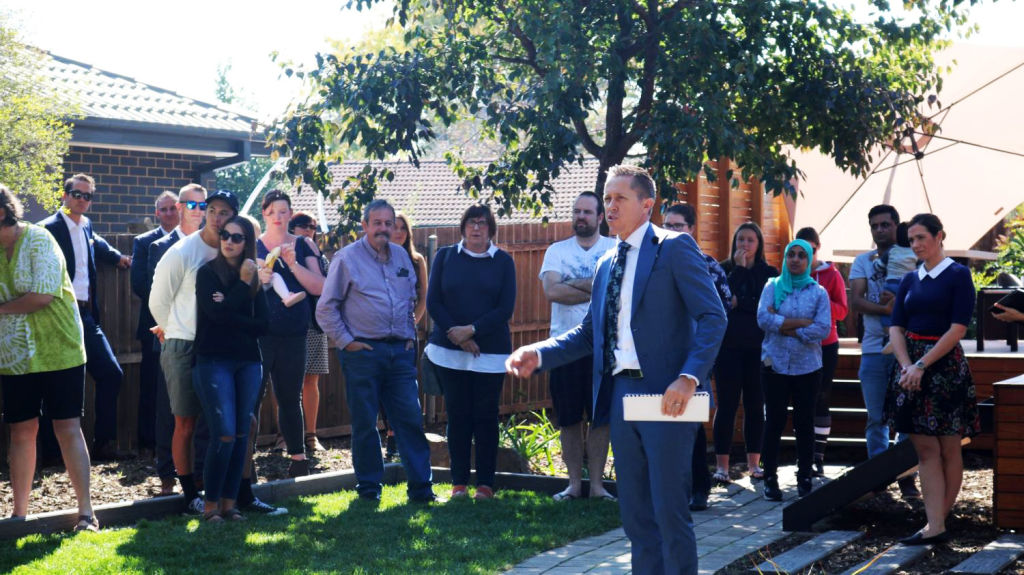 REIACT deputy president Stan Platis welcomed the new guidelines after calls from REIA president Adrian Kelly urged real estate agents to practise social distancing.
For the ACT, Mr Platis said private inspections will still go ahead but strictly by appointment only. 
"Anyone who wishes to view a property must have an appointment," Mr Platis said. 
"The home can be available to view for as long as they like, but only one group will be allowed to inspect the property at any given time with the agent. Maximum two people per viewing.
"The next person will need to wait outside until it's their turn to inspect the home."
As for auctions, Mr Platis noted that vendors who wished to sell via the traditional auction method would need to reconsider and look at online or virtual auction alternatives.
"Clients have to understand that there will be no more traditional auctions as we know it and property can also be transacted a different way, via private treaty or expressions of interest or offers over," he said.
"Real estate is essential but we are operating with a completely new set of rules now and have to adapt to different ways of transacting properties.
"As an industry, we want to do everything we can to support the government and follow guidelines. We want to keep our staff and customers safe – that's what's where passionate about.
Leanne Palmer of Belle Property Kingston said the announcement had been anticipated by the industry for the past few weeks and agencies had already been transitioning to online solutions.
"This is a fluid thing that is constantly changing," Ms Palmer said.
"We certainly have a plan in place … and our office is prepared to go digital. We have all the necessary tools to adapt to this changing climate."
Ms Palmer noted that she had used FaceTime to show open homes to clients in the past, though not as frequently; "nonetheless, we are ready to use it more often in this situation".
"We will continue to enforce social distancing and follow strict rules, including advising people to wash their hands, not touch surfaces and provide hand sanitisers where needed."
With the new bans, Ms Palmer forecasts more auction campaigns switching to other methods.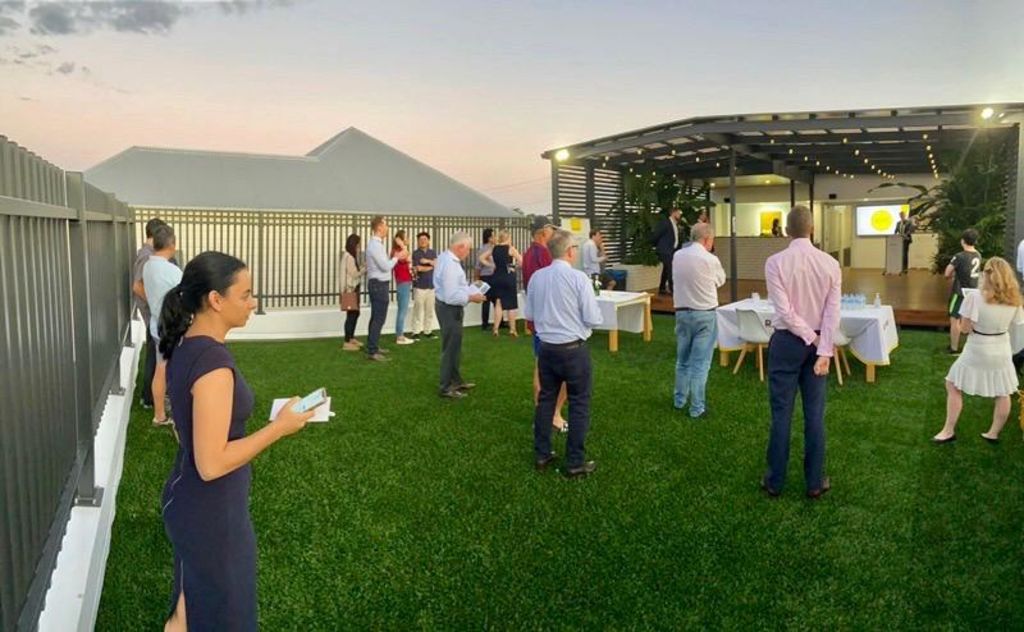 "We are still considering whether we'll do phone or virtual auctions, but certainly, in light of recent developments, our immediate auctions will change to private offers," she said.
"For some campaigns, we are considering changing it to expressions of interest where, like auctions, parties can express a formal interest via an email or letter to an agent and it would sell by negotiation … just not on a public forum."
Dr Powell noted that while auctions would not go ahead, higher-priced properties would be impacted the most. 
"What we tend to see is that higher-priced properties perform well at auction, so the new guidelines will have an impact on the more premium end of the market." 
She added that "about 85 per cent of sales in 2019 were by private treaty". 
As for the rental market, the federal government is yet to announce measures to assist tenants and landlords facing unemployment and a loss of income.
Property management managing director at Independent, Hannah Gill, said she hoped the government would provide relief to questions about leases as soon as possible.
"If a tenant cannot pay rent to the owner, then the owner will have a default to their mortgage and if they aren't getting rent, we're not getting management fees, so that puts the whole property management and staff at risk … there's a full ecosystem that needs to be considered," Ms Gill said.
According to Ms Gill, Independent had implemented a number of methods to help tenants looking for a home and to keep business running as usual.
"What we're doing is video walk-throughs. In the interim, we've used an iPhone to film open inspections in a bid to get a solution out as soon as possible but we have now ordered a proper camera to do it better in the future.
"We haven't done this in the past because vacancy rates have been quite low in Canberra."
Ms Gill noted that in the past week since Independent adopted video streaming, she had received more than 80 applications and approved 20 properties. 
Despite the strict new rules in place, Ms Palmer is optimistic there will be a number of buyers in the market.
"The high clearance rates tell us that there are still buyers out there willing to transact," she said.
"We have to find other formats for them to do so. I still see transactions and sales going ahead so long as we can offer good property for them to buy."
According to Allhomes data, Saturday recorded a 69 per cent auction clearance rate.
The new protocols call into question how Canberra's auction market will play out over the next few weeks leading up to the Easter period. Some agents have accepted pre-auction offers while others are changing auction campaign methods and pushing them online, but the prime minister's guidelines will force agents to act fast.
Mr Morrison said on Tuesday night that questions of leases would be considered by the national cabinet on Wednesday night.