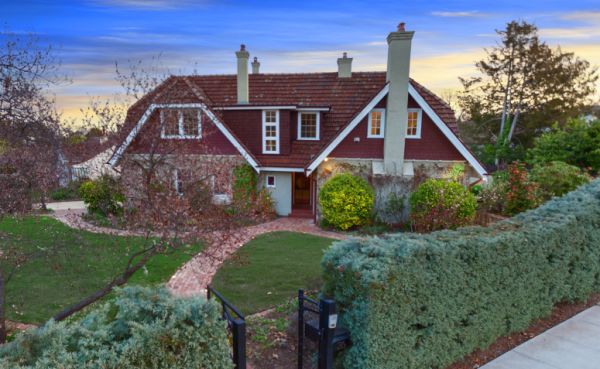 Hunting for history: The Canberra homes on the market with a story of their own
Canberra is relatively young, and that's a key reason why homes with history are rare and often highly sought-after.
Stephen Thompson of LJ Hooker Manuka says the passage of time meant the location of these homes had become highly prized.
"Mollison [home featured in picture above] is a case in point – it's literally just metres away from the Manuka Village shopping precinct," he says.
"Added to that is its distinctive architectural style and unique backstory as the home and practice of a local GP."
Thompson says early suburbs tend to host many of Canberra's character homes, like those built by architect Kenneth Oliphant.
"You'll find character homes throughout Barton, Forrest, Red Hill, Griffith and Kingston," he says.
"There are some buyers who absolutely love a classic home and will work with the relevant heritage authorities to extend or renovate them."
Simon Porter of Luton Properties Dickson says character homes and those with history can be found north-side in suburbs like Reid, Ainslie, Braddon and O'Connor.
"The latter has a number of Tocumwal homes that were relocated there from the NSW town of the same name in the 1940s," he says.
They were originally designed for the US Army Air Corps to look like civilian houses, to give the appearance from the air of an ordinary township to avoid detection as a military camp. After the war, more than 200 of these huts were dismantled and transported by road to Canberra.
Porter says character homes tend to package up a number of features that make them attractive to potential buyers.
"They're usually in a great location within a walkable neighbourhood. They're also likely sitting on a very large block of land," he says.
"And the early ones also often featured double brick construction – that's quite rare in Canberra."
Provenance. Homes with history are sought-after if there is a name attached to them. Those by influential figures like architect Kenneth Oliphant or builders Pettit and Sevitt can be found throughout Canberra.
Good bones. Character homes and those with added history are often distinguished by floor plans and attention to detail that have stood the test of time. They tend to be well-built.
Heritage. The best examples of homes with a solid provenance will often attract heritage listings. These homes can usually be remodelled, renovated or extended in close consultation with heritage authorities.
Check out our top pick of historic homes on the market:
Mollison, a grand Federation-style residence, occupies more than 1300 square metres of rare land on Furneaux Street in Griffith.
Original architects, Lawrence Rudd and David Limburg, cleverly fused Queen Anne, arts and crafts, and Federation bungalow with John Hunt's shingle style, characterised by tall chimneys, shingle clad walls and a steeply pitched roof to create this home's distinctive look.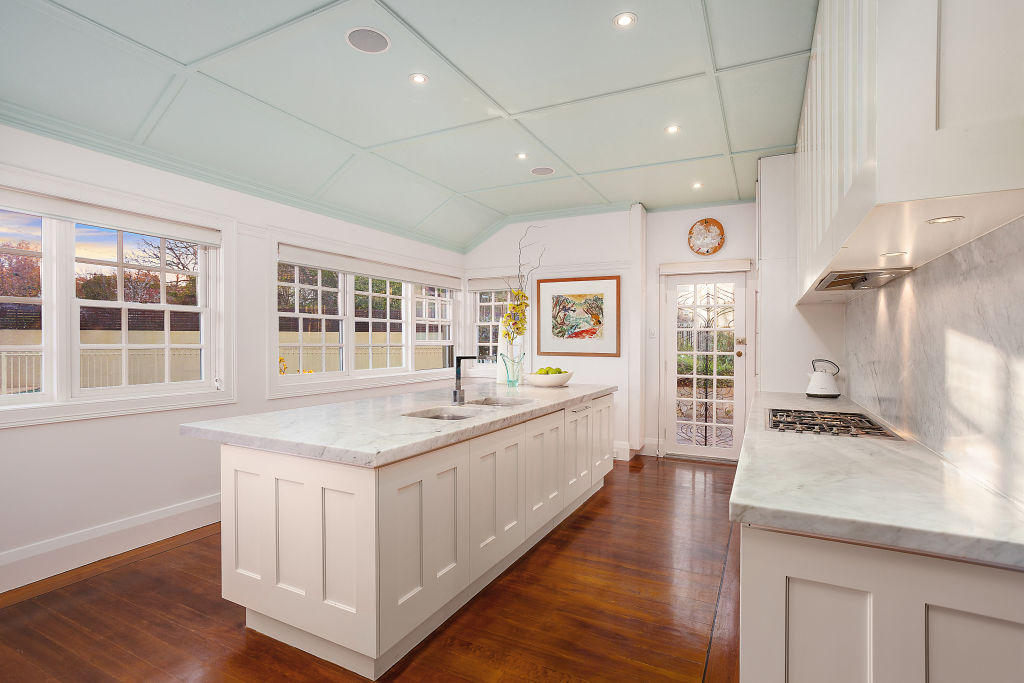 This two-storey residence holds a prime corner location with Murray Crescent and enjoys the privacy of thick conifer hedging on two sides. The entry provides an insight into its character.
The interior design language is seamlessly narrated through hardwood timber floors, panelled walls and moulded ceiling plasterwork.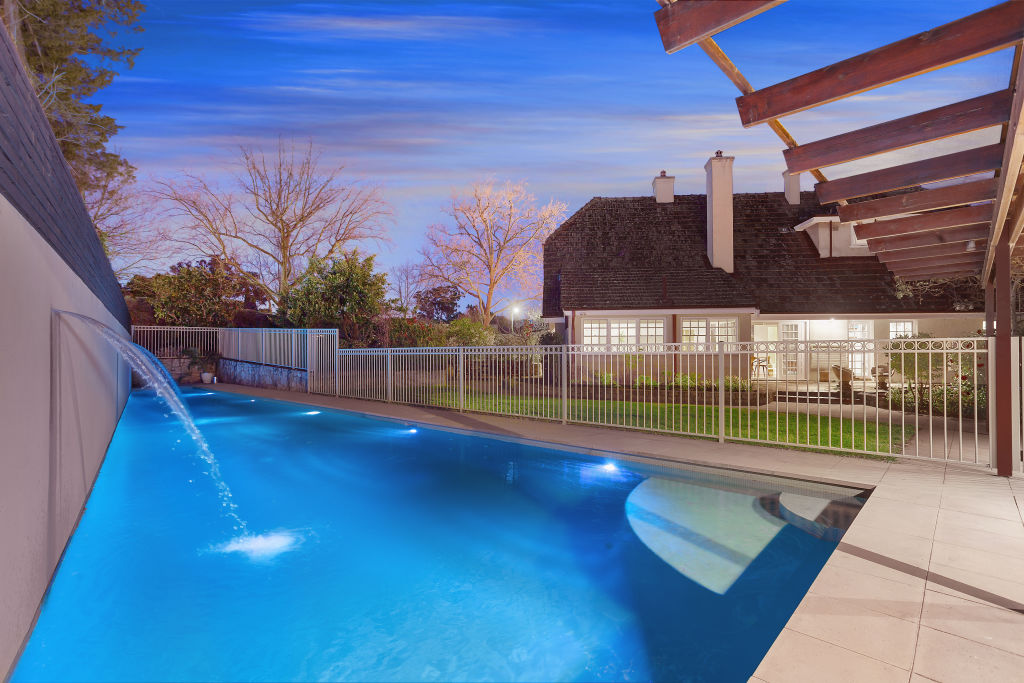 A generously proportioned formal living room is framed around a central arched fireplace and leads into an elegant dining room with access to an outdoor terrace.
The family room, casual meals and chef's kitchen are also light-filled and enjoy a strong connection with outdoor areas.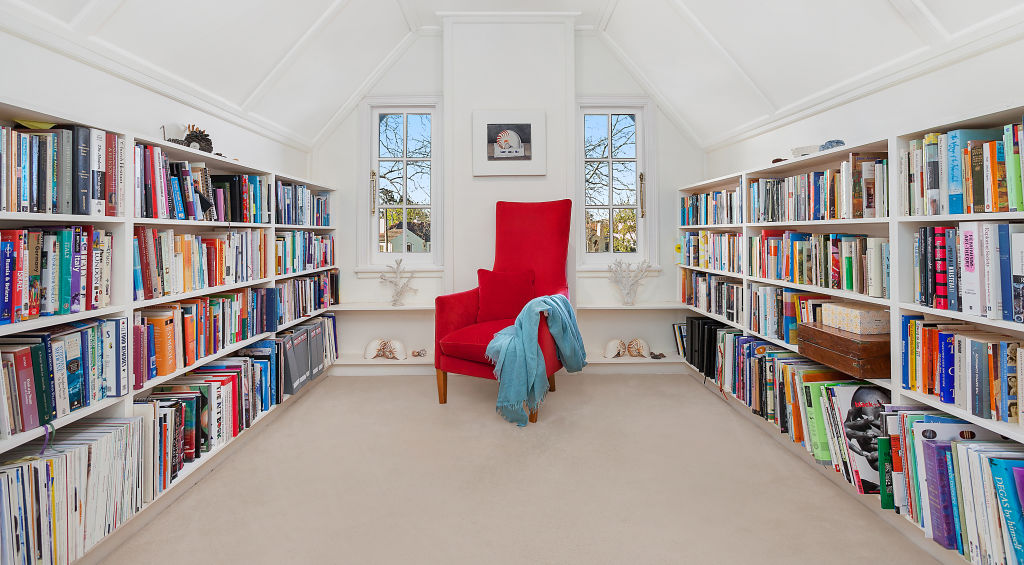 The southern wing contains a media room, a home office and a fourth bedroom, served by a deluxe bathroom.
Upstairs, the massive, light-filled main bedroom is complemented by a reading room. There is a walk-through wardrobe and a "secret" alcove that provides even more storage.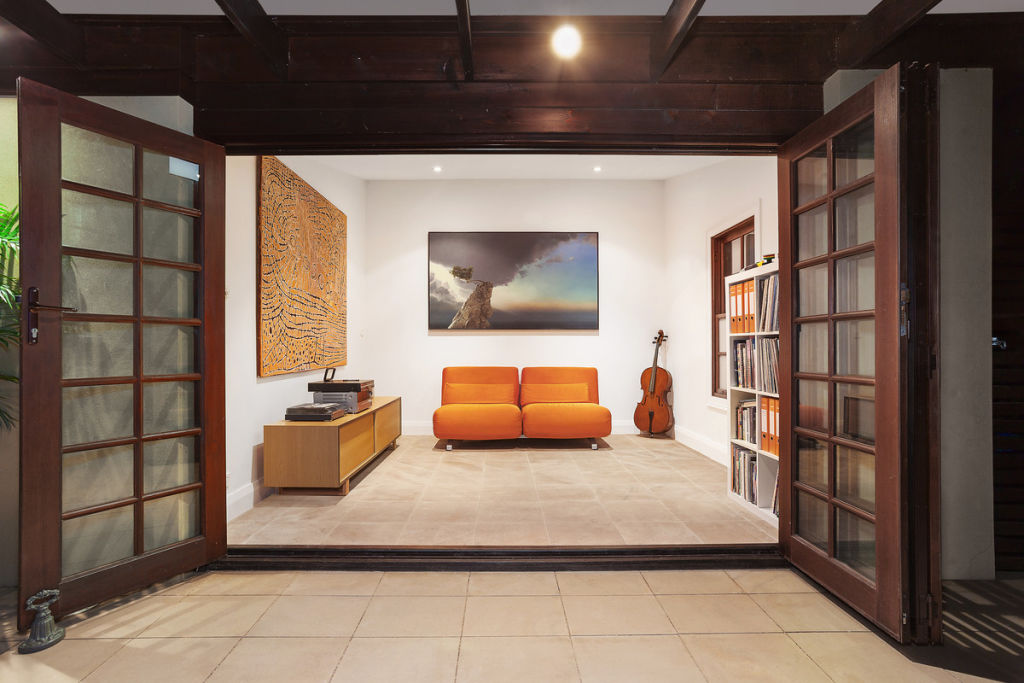 This floor offers two further queen-sized bedrooms and a family bathroom. Outside highlights include a studio and a 20-metre lap pool.
This is a rare opportunity: a grand residence with an inspiring provenance set close to everything.
Price guide: $2.5 million-$3 million
Auction: 11.15am, April 17
Agent: LJ Hooker Manuka, Stephen Thompson 0418 626 254
Or try these:
Price guide: $1.3 million +
Auction: 5pm, April 14
Agent: Luton Properties Dickson, Simon Porter 0418 453 950
Price guide: $645,000
Private sale
Agent: Peter Mylonas Property Solutions, Ally Smith 0421 051 525
Price guide: $3.75 million
Private sale
Agent: Blackshaw Manuka, Mario Sanfrancesco 0412 488 027