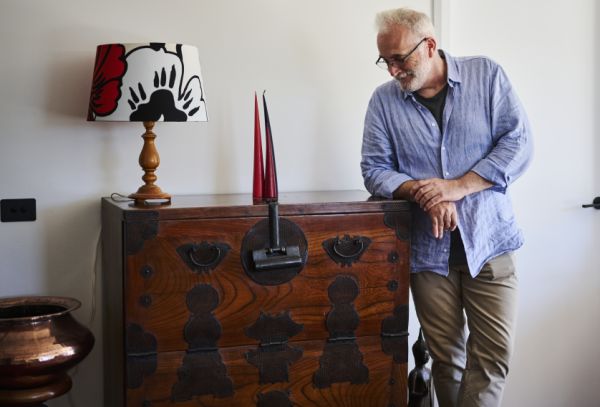 'I was determined to have it': The hidden treasures you find in a home sale
As Tony Collins sits in his Belconnen apartment, you can't help but admire the different antiques that adorn his home. 
Some of these items include Japanese vases, Scandanavian porcelain pieces and glassware. But his most cherished is an antique Korean tansu – a one-of-a-kind cabinet, which he purchased off the Canberra-based website, Allbids, an online auction house.
In fact, all of Mr Collins' antiques were purchased from the site.
"I first discovered it five years ago while surfing the internet," he said.
"At the start, I purchased all different kinds of things, but I became more specific in my purchases when I renovated my apartment. I wanted very specific pieces in my home. So, I decided to look at more Scandinavian and Japanese artworks and items."
Mr Collins outbid several parties for the Korean tansu, which he eventually purchased for $2510 from the Reid home of former Australian diplomat, Richard Gate, who acquired a lifetime of objects collected during a distinguished public service career that included postings around the world. 
When selling and moving houses, one can imagine the painstaking hours of packing household goods, choosing which ones you want to keep and which ones to sell. At Allbids, the sale of unwanted items can all be taken care of from the curation of the items list and managing inspections to the transaction and shipping.
This was the case for Mr Gate's residence, which sold in February last year.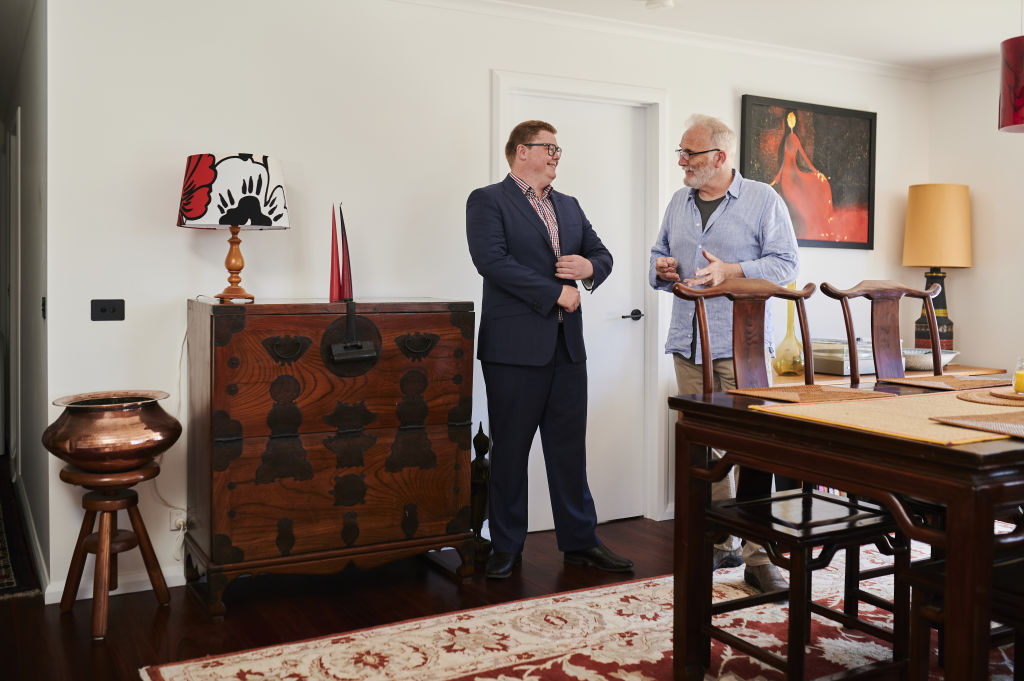 Angus Bowers, a department specialist and valuer of art, antiques and collectables at Allbids, said Mr Gate had a variety of unique items that attracted many keen buyers and antique aficionados.
"He was a very well-travelled man. He's been to Korea, Israel, Burma, Jordan, Bangladesh and many other countries," Mr Bowers said.
"He had a fantastic collection, and when we catalogue these items, it's my job to ensure all the antiques that go to auction are described and marketed accurately."
Mr Collins said bidding for the Korean tansu was competitive and intense.
"When I saw it online, I could instantly imagine it in my living room, and I was determined to have it," he said.
"While [Allbids] is a Canberra-based website, it has a strong client base nationally. Bidding was pretty fierce, and I was willing to pay up to $3000 for it."
Mr Collins was amazed by the tansu's elaborate ironwork, solid handles, and how well-kept it was over the years.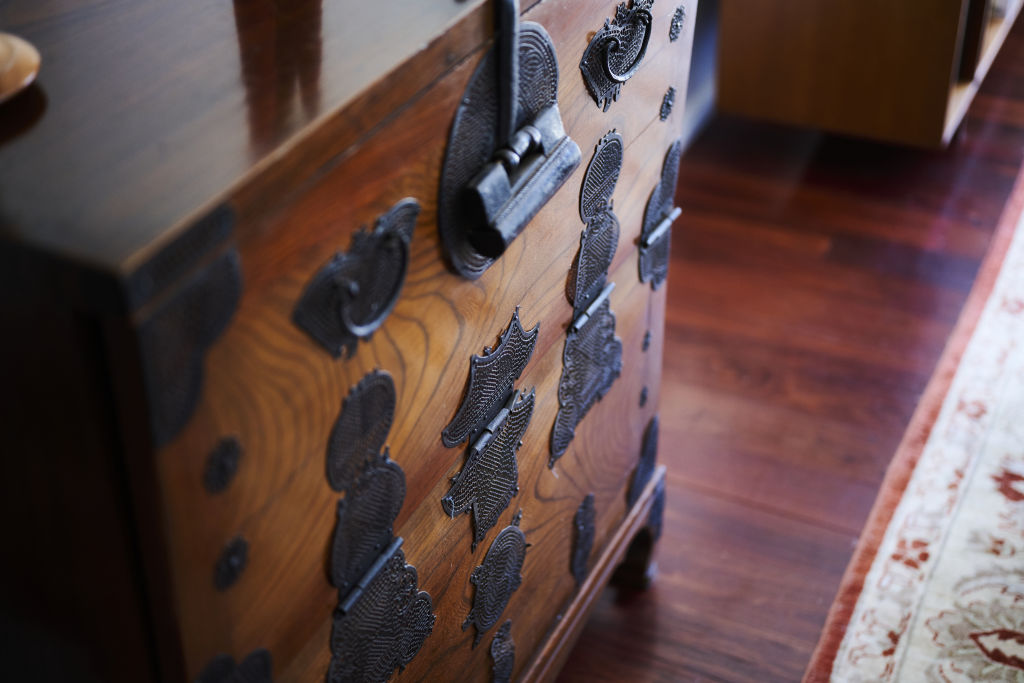 "It was a beautiful piece. Never had I seen anything like it at any other antique store and I've been to many in my lifetime … everything about it made it worth every cent," he said.
House contents sales usually run for about five to seven days online, Mr Bowers said.
"In the last five minutes before bidding closed, I had the top bid but was still nervous that somebody would outbid me. It felt like forever until it closed and, thankfully, I was able to come out of it successfully," Mr Collins added.
For Mr Collins, this auction website has been bookmarked firmly in his browser's favourites, although he laughed and said, "It's not the best habit".
"I'm addicted. I'm on there every week looking at what pieces are on offer. It's like a virtual Pandora's box, you just never know what you can find," he said.
"There are so many hidden gems and treasures … you're guaranteed to find something on it, and there's a sense of integrity with every item." 
While he's a public servant by day, Mr Collins has a knack for interior styling and said he might take it up as a serious profession in the future.
"As they say, love what you do, and you'll never have to work a day in your life, and this is what I love, I love to style," he said.
Allbids currently has a house contents sale for a property in Forrest that sold in October. For more details, head to their website here.